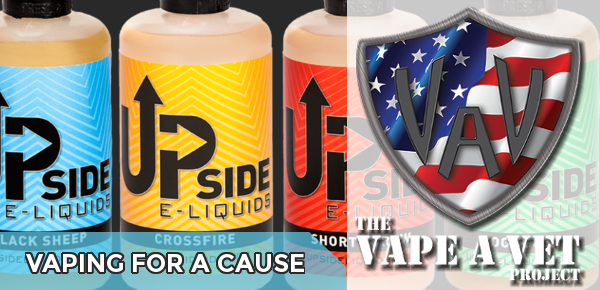 I'm all about vaping for a cause, and during this past weekend at VaperSlam, I was able to try Vape A Vet's Upside Line for the first time.  If you are not familiar with the work that Vape A Vet does, I will take a couple of minutes to run you through why you should have already been buying BRV E-Liquid (Bottles Ready To Vape) and why it is now time to mix it up with these amazing new flavors.
What Is Vape A Vet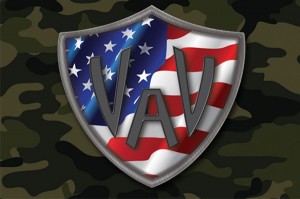 If you're already familiar with Vape A Vet, I apologize for the next paragraph, but there are still a lot of people who have no idea who they are.
Vape A Vet is a 501c 3 charity organisation that has taken on the mammoth task of helping military members, both former and current kick the tobacco habit once and for all.  We say mammoth because the sad reality is that the military figures for smoking are approximately 1/3 higher than those in the civilian population, but Will Cohen and his team have vowed to make a dent in that number come hell or high water with the aid of vaping products.  To date they have assisted approximately 13,500 members of the military on their journey to becoming ex-smokers, and I for one do everything I can to aid in that task.  They send out starter kits to those who are looking to get off cigarettes, which is phenomenal in itself, but they also send care packages out to those who are around the world, keeping vapor products in their hands while they are in the field.
I see company after company making donations of crates of e-liquid and devices, but at the end of the day none of this is possible without help from you and I, the average vaper.  They ask for donations via Go Fund Me, or ask that you do something as simple as attach their banner to your Amazon Account, every time you shop, the site sends them money via Amazon Smile (it costs you nothing, so it is a win-win for everyone involved).
If you see the work that they do up close and personal, you quickly understand how important it is, especially when you understand that the people behind the curtain are ex-military themselves and truly understand the personal struggles that the people they are helping are going through.
Catch You On The Upside
I walked up to the Vape A Vet Booth this weekend, expecting to walk away with a few bottles of BRV, I had set my money to one side and was excited to get my D.O.G and PJ on ( 2 of my favorites from the line, when I noticed the 100 ml bottles sitting off to one side with the name UpSide written on the label.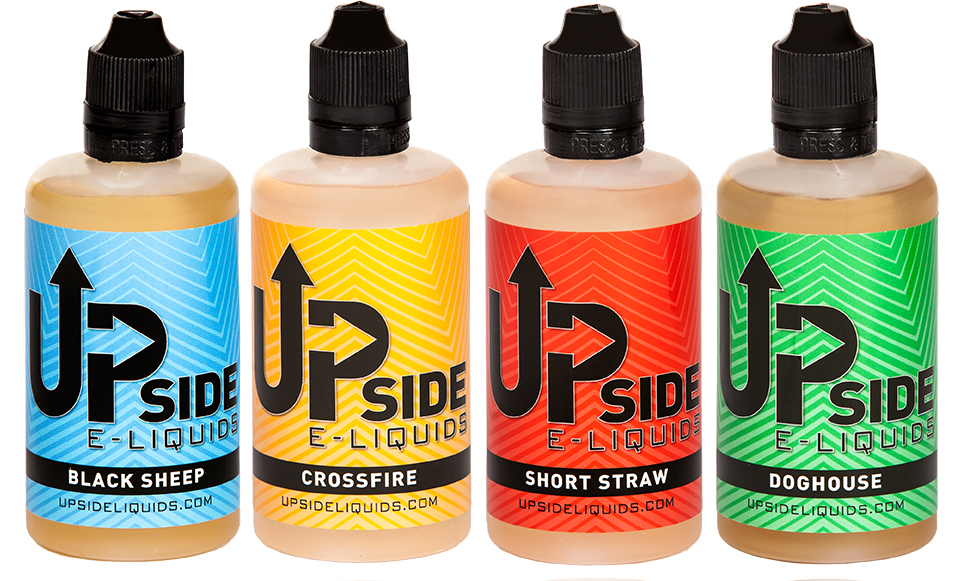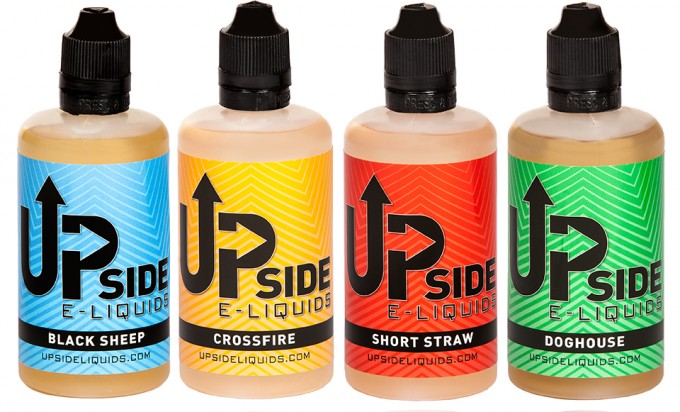 4 flavors to choose from in massive bottles, the young lady behind the counter Kim Hubby, veteran and all around professional proceeded to tell me all about them.  She was so good at her job she had me buying the whole line in 30 seconds, so be careful with your wallet if you ever meet her.
The concept of Upside E-Liquid is to allow the product to be sold to a wider audience than the BRV line, removing the military insignia's and references allows the organization to reach a greater international market.  The product itself still hands over all wholesale profit to the Vape A Vet project and as such is going to be a major player for the charity in the future.
The liquids themselves come in 100 ml bottles, can be purchased in 0-1.5-3-6 mg / ml nicotine levels and have an MSRP of $40.  The flavors are amazing, you can take my word for it or grab your own to find out:
BLACK SHEEP
Constantly feeling like the black sheep? This delectable cinnamon toast will make you feel on top of the world. Embrace the Black Sheep as your new all day vape.
Point to note, this doesn't taste like cinnamon toast crunch, the cereal, it actually reminds me of a great french toast.  The flavor isn't over powering and doesn't leave the after taste you would expect, absolutely an all day vape!
CROSSFIRE
Stuck in the crossfire? This cool and refreshing raspberry melon mix will make you feel bulletproof. Crossfire will be your go to liquid you can depend on.
If fresh and fruity is your thing, you can not go wrong with crossfire.  It doesn't apologize for its slap you in your face fruitiness and is something that everyone should have at least once.
DOGHOUSE
In the doghouse again? This berry, vanilla, cream mixture will make you want to keep coming back to the Doghouse time and time again.
Anything with the words vanilla and cream already has my full attention but the berry mixture in this blend takes me to a warm summers day, even though it is the middle of a dreary March Monday.
SHORT STRAW
Always drawing the short straw? Well, now you'll love being the one with the Short Straw as you delve into this strawberry doughnut.
My personal favorite of this line, it is the only e-liquid I have ever vaped that actually feels like it is giving me diabetes. The flavor is so on point I could honestly use this as the daily vape to replace all of my treats, and as I am about to embark on a diet, I see a lot of this in my future.
Conclusion
Vaping for a cause is always at the top of my  list of priorities, many of the e-liquid manufacturers I purchase from make donations to Vape A Vet regularly and I am proud to support them.  By buying this line of e-liquid, you are not only getting some amazingly flavorful juice to keep you happy for a few days you are also giving a little back to the people who gave their time to make sure our way of life doesn't go down the toilet.
For those who are currently drooling, chomping at the bit and really wanting upside in your mouth, don't worry, you can purchase it right here…
As always, enjoy your vaporizer and vape safe!