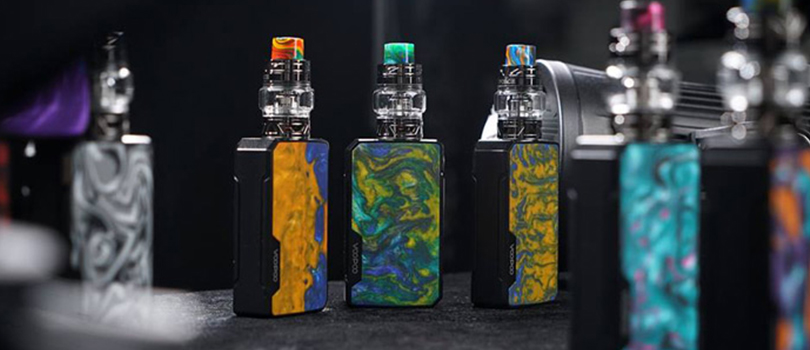 Established in 2014, VooPoo first made its mark in the medical and industrial fields where it shined with excellence. The brand continued to progress and utilize its development team when it officially entered the e-cigarette industry after acquiring the US-based brand, WoodyVapes, in 2017. Not long after, VooPoo partnered with the creators of the GENE chip, which quickly gained the attention of millions of consumers worldwide. Today, VooPoo is known as a leading manufacturing brand and well respected for its many fascinating products that utilize the GENE chip, such as its newest kit, the VooPoo Drag 2 Starter Kit.
VooPoo Drag 2 Starter Kit Preview
Lavished in marvelous appeal, incredible quality, and a performance that is desired by many, the VooPoo Drag 2 Starter Kit is the next product to break the continuous trend of ordinary. In fact, this kit is far from anything you've seen and exceeds all expectations by combining the VooPoo Drag V2 177W MOD with the VooPoo UForce T2 Sub-Ohm Tank. The two deliver an exceptional experience that will make you fall in love with vaping all over again!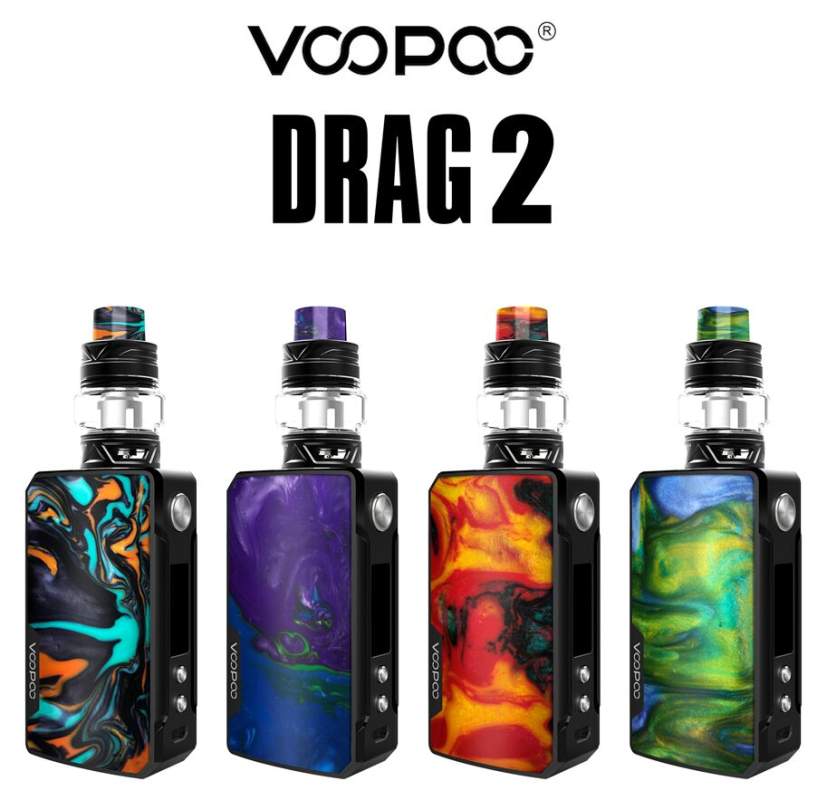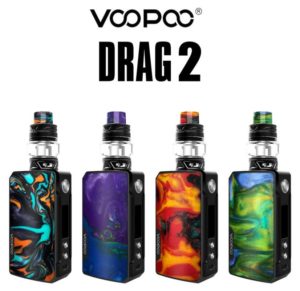 The VooPoo Drag 2 MOD features incredible quality, utilizing superior zinc alloy materials to make up its structure. Its appearance is striking and stealthy, coming with a resin inlay design, and a traditional box shape. Positioned on its control face is an enlarged firing button, two tactile adjustment buttons, a micro-USB for charging and future firmware upgrades, and an OLED display is also equipped for operation and your viewing pleasure. Another fascinating feature is the difference in the original Drag MOD and the Drag 2 MOD's weight. The Drag 2 MOD is 1/4 light than the original Drag MOD, though still following the same design and superb quality, except slimmer in size.
---
FYI: The VooPoo Drag 2 MOD utilizes the new GENE.FIT chip, which spent 15 months in R&D, 11M data mining of GENE chips, and more than 160 tanks tested on the new GENE.FIT chip.
---
With the capability of housing two 18650 batteries, the Drag 2 MOD is capable of delivering exceptional power, up to 177W utilizing its wattage mode and the ability to firing down as low as a 0.05-ohm minimum resistance. Though these features are quite brilliant, to say the least, there's many more that come coupled with this device, such as temperature control, TCR  adjustments, and the most impressive being the GENE.FIT chip's new FIT mode, which allows you to set a specific profile to protect tanks while performing desired tasks with sub-ohm tanks. FIT1 is to preserve battery life, FIT2 was designed to enhance flavor, and FIT3 was designed to enhance the vapor production from a sub-ohm tank. To complete this iconic device, the VooPoo Drag 2 MOD comes packaged with a full protection suite, which includes output over-current, overcharge, over discharge, short-circuit, over temperature, brand reverse, and switch timeout protections.
The VooPoo UForce T2 Sub-Ohm Tank is equally as impressive, offering up incredible quality that utilizes a superior 304 stainless steel material to solidify its structure. The top sports a 14mm resin wide bore drip tip that's available in vibrant colorways to matched the Drag 2 MOD, its 510 connection is 24K gold-plated, and the tank itself is only 25mm in diameter, while 28mm at its widest point. Impressive? Yes!
Due to its size and pyrex glass reinforcement with a bubble glass design, the VooPoo UForce T2 Sub-Ohm Tank has an 8ML e-liquid capacity and an internal short chimney that's designed to enhance the flavor output. Aside from the other features like a convenient sliding top-fill design and a precision triple auxiliary bottom airflow control, the UForce T2 Tank will gain most of its attention from using the UForce OCC Coil Technology, which consists of the 0.4-ohm U2 Dual Coil capable of 80W, and the 0.2-ohm N3 Triple Mesh Coil capable of 100W.