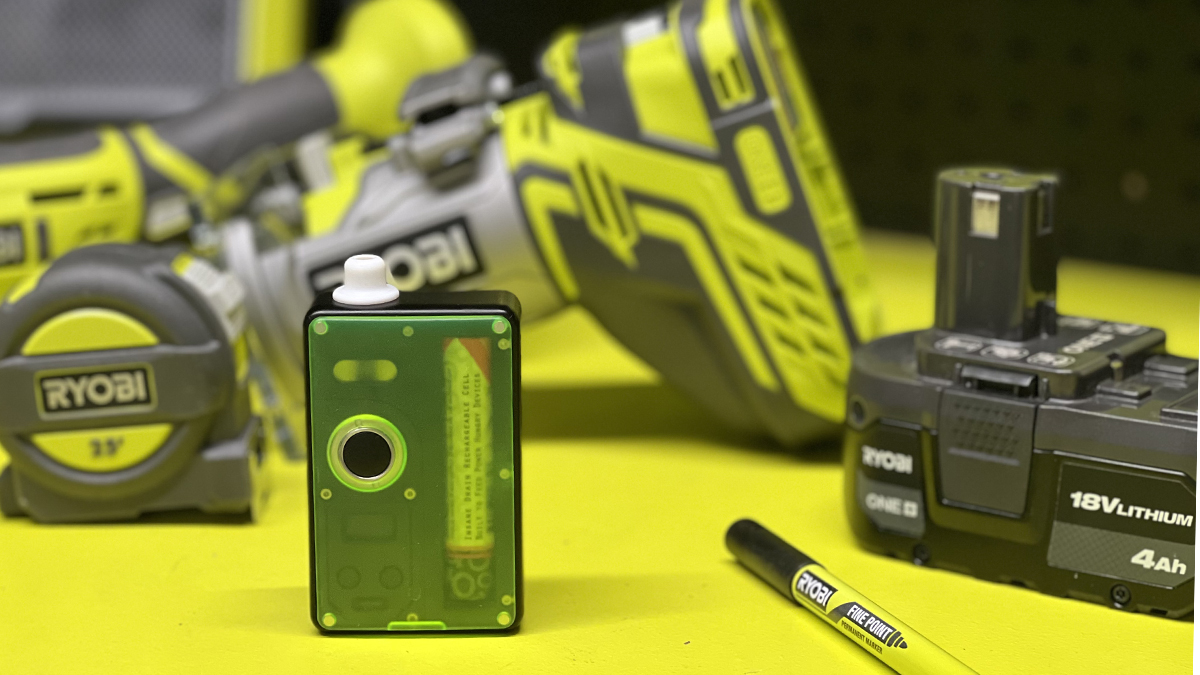 The hype around mods has come full circle, and boro vape mods are increasing significantly in popularity. We're referring to the compact, portable vape mods that have recently started making their way to the masses, despite the first boro vape mod being introduced on December 8, 2012, by Doug Dino. While the devices may have gone unnoticed, manufacturers have been hard at work creating variations of their own, and that has created a niche market within itself of high-end, specially designed vaping devices that feature an extraordinary universal boro tank compatible with a range of boro-style mods.
In this article, we're going to explain in detail what a boro vape mod is, its history, and how you use them. By the time you've finished reading, you'll know all of the basics so that when shopping for a mod of your own, you'll know exactly what to look for. Ultimately, what we're trying to achieve is to help people make smarter buying decisions by being more informed. Enjoy!
What Is A Boro Vape Mod?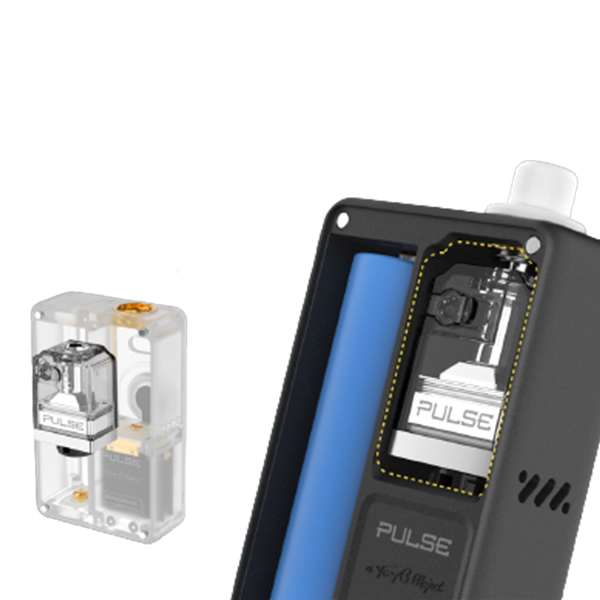 A Boro Vape Mod is a device designed for vaping that utilizes a specially made tank, referred to as a Boro. The boro tank features a unique design that many product manufacturers have adapted to, creating various internals, such as RBA's (rebuildable atomizers) and bridges (adapters) that are compatible. The boro tanks now feature a universal design that makes them compatible with a variety of boro vape mods, allowing its users to move one tank and its internals to another device. These mods are referred to as an AIO (all-in-one), meaning that the device and tank are one unit (tank rests within the device), even though they can be separated from one to another type of boro tank, RBA, and/or bridge.
How A Boro Vape Mod Works
Boro Vape Mods

Available in various sizes, shapes, designs, and colors.

Boro Tanks

Available as a stock boro or A-tank. Some proprietary boro tanks exist as well.

Boro RBAs

Available in various shapes, designs, and colors. Requires specific tank. Cannot be used with coil bridges.

Boro Bridges

Available in various shapes, designs, and sizes. Allows you to use pre-built coil heads from various brands.
The History of Boro Products
The first Boro vape mod was made as a prototype by Doug Dino from Billet Box Vapor. It was the Billet Box prototype and was dubbed the Rev 1. It was announced on the E-Cigarette Forum on December 8, 2012. The Rev 1.1, known as the first Billet Box production model, was released at the start of the following year, February 2013. The world's first "Boro" tank was released by Billet Box Vapor just a year later, November 2014.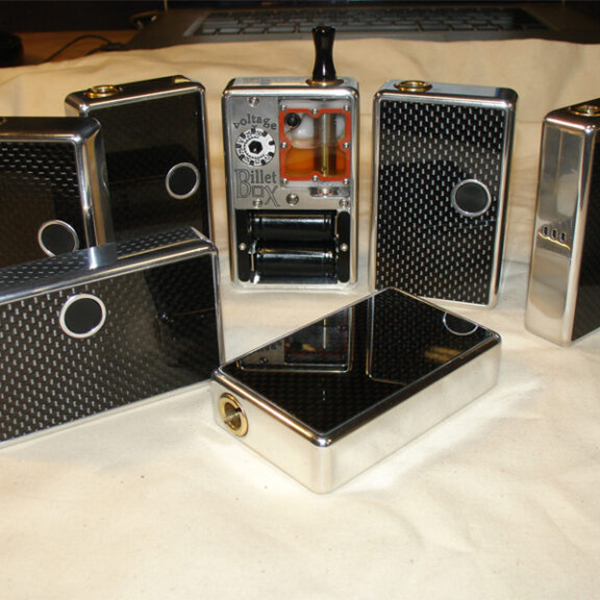 While the market of boro products has grown too large to track every past and future release, our friends at BilletBox.info have created a thorough timeline on the history of Billet Box Vapor's releases to give you an idea of how this all came to be. To learn how the Boro name was founded, BilletBox.info provided an informative explanation of it on its Billet Box FAQs page.
How Do You Use A Boro Vape Mod?
You can use a boro vape mod in two ways; by using a rebuildable atomizer and building the coils yourself, or by using a specific bridge and/or a specific boro tank that will allow you to use various pre-built coil heads. There are several manufacturing brands that make different RBA's, some being more popular than others. There are also several RBA's that come with bridges that act as adapters, and standalone bridges, giving you the opportunity to use specific coil heads.
The Top 3 Most Popular Boro Vape Mods
The boro vape mods in our list were created based on the popularity of the devices. These devices weren't placed in any particular order and only reflect the opinion of the author. These devices can range in price with significant differences, and although they operate and function in very similar ways, the quality, detail, and craftsmanship are what ultimately separate them.
1. Billet Box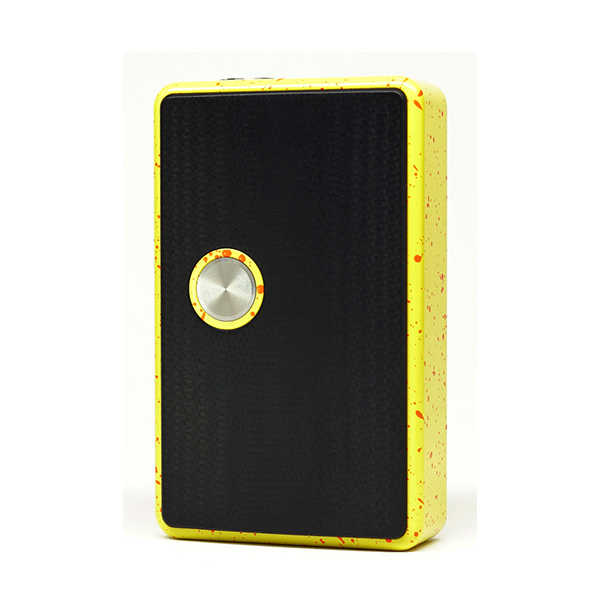 The Billet Box by Billet Box Vapor is an extraordinary vaping device. It is the original boro vape mod and is about as high-end as you'll get when it comes to these types of products. The device is extremely compact, yet is capable of housing a single 18650 battery and a 5.5mL boro tank that includes an adapter for SMOK Nord coils. It boasts an integrated chipset that delivers a 60W output, alongside a range of functionalities and features.
2. Vandy Vape Pulse AIO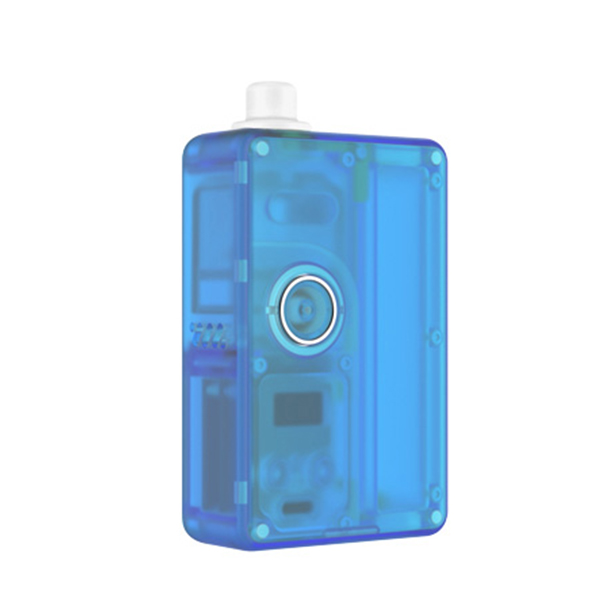 The Pulse AIO by Vandy Vape is one of the latest and great boro devices to hit the market. It is a mass-produced boro device that is slightly larger than the Billet Box, yet manages to support a single 18650, 20700, or 21700 battery. It has a 5mL capacity boro tank using VVC coil heads and 3.7mL using the RBA. It has an integrated chip that makes it capable of pushing out up to 80W of power and able to provide various functionalities. Be sure to check out our complete guide to the Vandy Vape Pulse AIO Kit.
3. CTHULHU AIO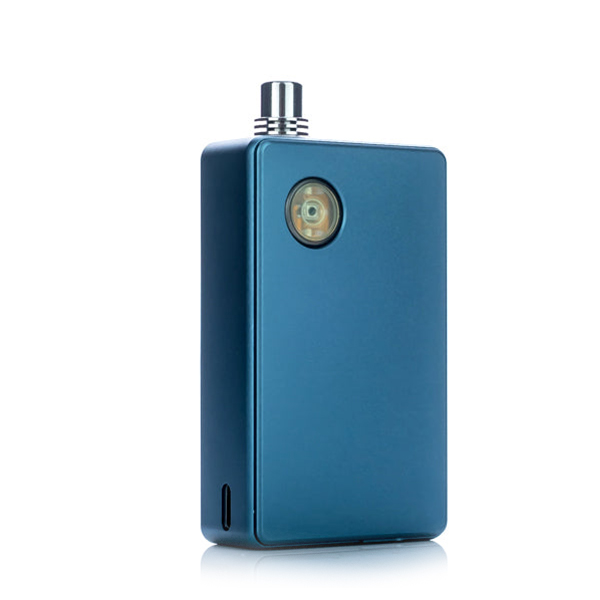 The CTHULHU AIO by CTHULHU Mod is another great option when it comes to boro vape mods. It is ultimately a cheaper alternative to the Billet Box, boasting a metal structure for durability, yet does not offer the same level of quality. It is, however, more compact than even the Billet Box, yet manages to maintain support for a single 18650, while featuring an ATOM 60W chipset that gives it the ability to reach up to 60W of vaping power, and offer various functions and features. It has a 6mL capacity and an adapter for Aspire Nautilus coils.