For those of you that have those big hulk hands, here's a device that you may want to add to your wish list.  Today I will be reviewing the 26650 King Mechanical Mod Clone.
Appearance
For those 26650 lovers out there, this mod is very appealing and just might be what you're looking for!  The 26650 King Mod Clone stands about an inch taller than a 26650 battery.  This particular device that I'm using today for this review has a black housing, while its accents are brass.  This color combination surely gives the device some flavor with its appearance.  The top cap is made of brass, and for handling as well as appearance, there's knurling around the side, which gives it a better grip.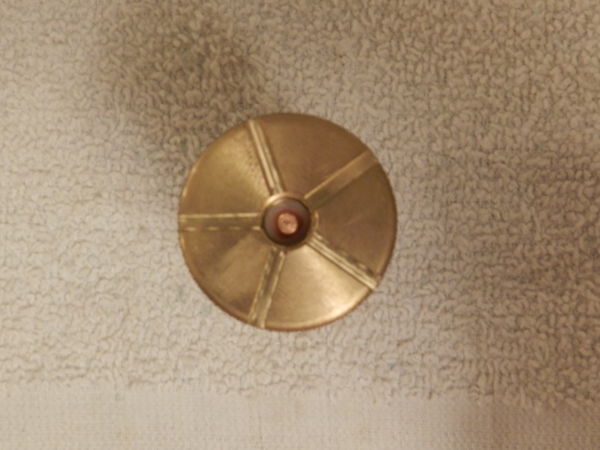 Though it doesn't look it, the body is also made of brass, but it has a black anodized type finish with the King logo on one side, while the opposite side has been cut out to shape the letters "K I N G" running down the side of the body.  The King cutout gives the device a nice look, depending on what color battery you have in the device.  That said, if you have a yellow battery, you'll have a yellow letters spelling out King running down the side.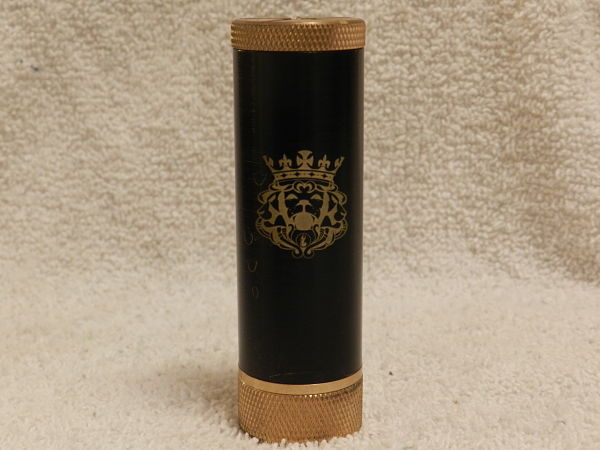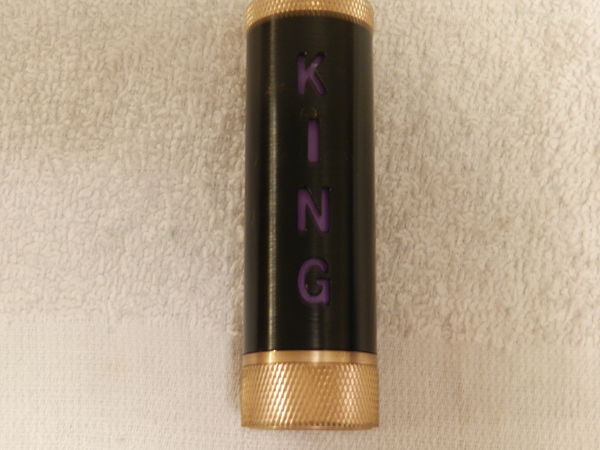 Much like the top cap, and to carry on with the same theme throughout the device, the bottom cap is also made of brass with knurling. The switch has a King logo with King written and a serial number all on the switch.  All of the threading on the 26650 King Clone are smooth and thick, making it relatively fast to unscrew and screw together.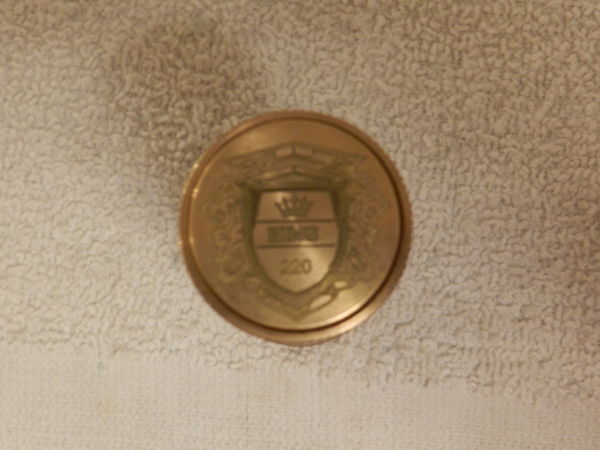 Features
As mentioned above, the 26650 King Clone is composed of all brass, with exception of the contacts which are copper.  The top cap has airflow channels for those 510 atomizers that get the airflow from the 510.  The copper 510 connection is adjustable to accommodate any atomizer.  The tube of the King has a great deal of batter venting with the King cutout from just below the top cap to just above the bottom cap.  The switch is a flush switch, so a lock ring is not needed.  The switch has two magnets inside, making it a smooth throw with good resistance.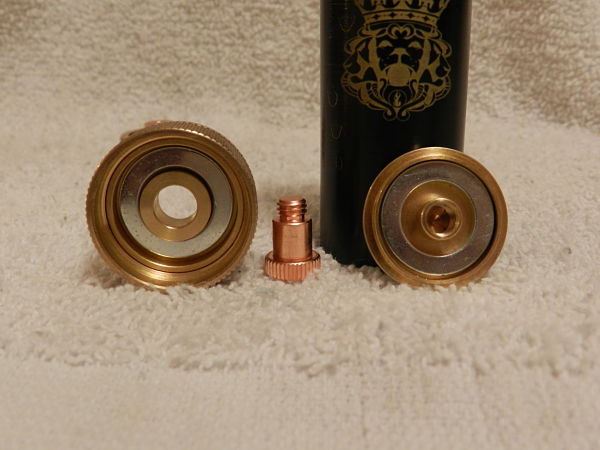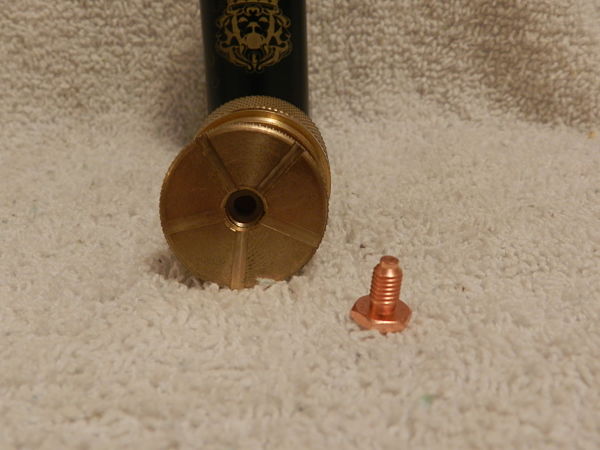 Performance
The performance of the 26650 King clone was decent.  The switch, if not pressed right in the middle, would not make good contact with the battery, and it would not fire at full power.  For being a 26650 mech mod, I was thinking the voltage drop would be low, but that was not the case.  The voltage drop was .7 with a .28 ohm coil on it, and it was fairly noticeable in the vape.  Unfortunately, the vape was full, but not as dense and flavorful as it should have been.