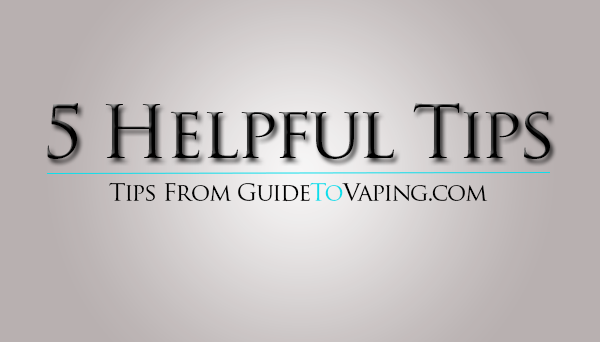 For many of us electronic cigarette users, we already know multiple ways to get the best deals on e-cig products, but many don't. I'll introduce to you 5 helpful tips to make you think there is no hole in your pocket and to get you the best deals on e-cig products.
1. VaporJoes.com – The first and most popular way to get an absolute deal is Vapor Joes. VaporJoes.com is at the top of this list because it's the first thing that comes to mind when thinking of deals. The site is constantly being updated with deal after deal, giving you an interest in multiple products and saving you lots of money! You can find some of the best prices in the market and a fast but steady stream of new electronic cigarette products just waiting to be had at ridiculously great prices.
2. GuideToVaping's Discount Codes – What better way to shop for e-cig products than having a discount code? – Right here at GuideToVaping.com, you can search through our long list of vendors that have provided a discount code. Use the code for your next purchase or every purchase. Where here to help you save money and get the best deal with GuideToVaping's discount codes category.
3. Land of Vape Co-Ops – The Land of Vape Co-Ops group is a Facebook Group for e-cig users to organize electronic cigarette related co-ops. Ecig users will band together and buy at amazingly low prices. They're able to do this because they buy in bulk and directly from the manufacturer and completely cutting out any middle man. By doing this and because of so many buying, you can get ecig products at cost and in many cases, at an even more discounted price.
4. Vaper's Deals – Vaper's Deals is a Facebook Group for you to find some of the best deals on electronic cigarette related products. The group is typically filled with vendors posting links to their site for deals, but if you look hard enough, you can definitely find a good deal on some sweet gear. The diamond in the rough isn't the random posts, it's the list of coupon codes in the "Files" section of the group. There is massively long list of coupon codes that can be used at anytime and that do not expire!
5. The Thrifty Vaper – The Thrifty Vaper is a Google+ community for vendors and individuals to promote new and used products for sale. Skipping past the discussions part of the community, if you'll navigate to the "Vendors" section, you'll find posts from vendors offering discount codes and deals on e-cig related products.