Cannabidiol, or what we commonly refer to as CBD, is a naturally occurring chemical compound found in the Cannabis plant. It has become a popular ingredient for edible, vape, and topical products. People use CBD for health or recreational needs, as the compound works with the body's nervous system to provide various relief elements within our body.
The most common form of CBD consumption is through edibles such as gummies. About 58% of adults in the US consume CBD through gummies. These edibles are available in three primary forms – CBD isolates, full-spectrum, and broad-spectrum gummies.
Broad-spectrum gummies may carry a combination of CBD and other cannabidiols but are devoid of THC. THC is a chemical compound found in cannabis that is responsible for a "high" feeling. Broad-spectrum gummies do not have any trace of THC, making them suitable for those who do not enjoy the compound's taste or effects. Different types of CBD edibles are available, such as CBD gummies for sex, pain, sleep, and more. People consume these gummies for several benefits to improve their daily life. Let us take a look at a few of these benefits.
9 Uses and Benefits of Broad-Spectrum CBD
Eases Anxiety and Depression Symptoms
Anxiety and depression are two of the most common mental health issues. Suffering from either one or both of them can feel quite overwhelming and significantly affect daily life. Using broad-spectrum CBD gummies can help reduce the overbearing symptoms and help one feel calmer. It helps soothe the mind, making it convenient for people to navigate their routines.
Helps With Select Epileptic Symptoms
A 2018 study showed that patients consuming Epidiolex, a CBD-infused drug, were seeing positive results for their epileptic seizures. The drug has also received FDA approval, which offers the benefits of using CBD for such a condition. With the consultation of a health professional, patients can use broad-spectrum CBD products in moderation by buying CBD gummies online to ease heavy symptoms from epilepsy.
Eases PTSD Symptoms
PTSD is a mental health issue often resulting from severe traumatic events in life, and it can significantly hinder a person's daily life. A 2018 study showed the consumption of CBD in PTSD patients resulted in decreased anxiety levels. While a significant amount of therapy is essential for all PTSD patients, consuming broad-spectrum CBD after consulting a healthcare professional can help ease momentary anxiety symptoms.
Helps Treat Opioid Addiction
Some studies, including human studies, have suggested that consuming moderate amounts of CBD can help treat those dependent on harmful opioids. Regulated consumption of CBD eases withdrawal symptoms and improves heart rate, cortisol levels, and more. Broad-spectrum CBD products can aid such symptoms and make daily life convenient for patients.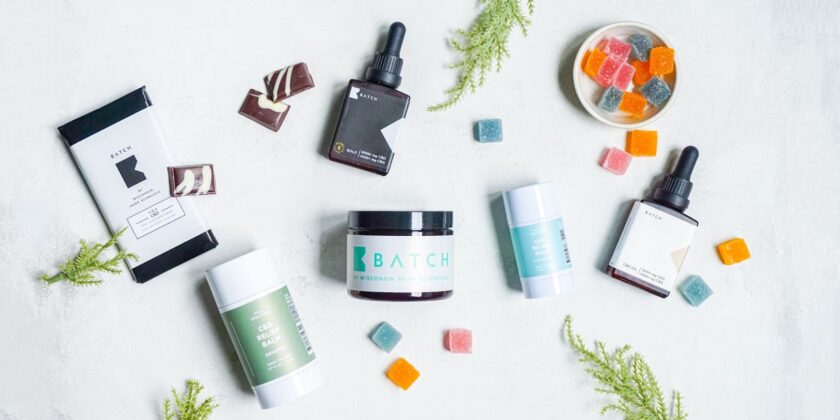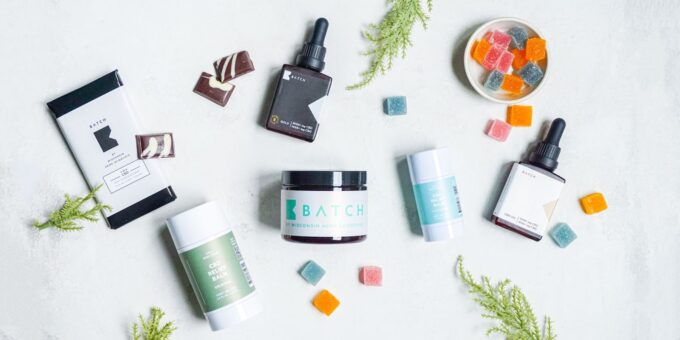 Eases ALS Symptoms
Amyotrophic lateral sclerosis (ALS) is a severe health condition affecting the brain and spinal cord nerve cells. It affects movement and simple navigation in everyday life. Research suggests that the use of CBD can prove beneficial in treating muscle soreness and tightness and ease mobility among ALS patients.
Manages Severe Pain
A 2020 study showed that patients with pain due to nerve damage treated with CBD showed a promising improvement in their symptoms. There was a significant reduction in sharp pains, indicating that using CBD products can help with pain issues.
Eases Diabetic Conditions
A study has shown that using CBD eases the effects of high glucose levels in the body and prevents it from damaging the body's internal system. Regulated consumption of CBD can reduce the resistance levels that affect the body's response to insulin. It helps improve the severity of diabetic complications, allowing patients to live stable lives.
Protects Against Neurological Issues
CBD carries anti-oxidant properties that can help combat symptoms of Parkinson's and Alzheimer's. Some studies have shown that CBD can help protect from neurological ailments. Although further studies are needed to help determine how concrete it is, there are positive effects from what has been seen.
Eases Arthritis Symptoms
Arthritis is a mobility condition that affects the joints and ligaments. It can be significantly painful and hinder a patient's daily life. Studies have shown that using CBD can treat symptoms such as pain, soreness, and lack of sleep arising from severe arthritis. Its anti-inflammatory properties help provide a soothing effect that eases these symptoms and allows patients to feel more comfortable in their daily lives.
Why Pick Broad-Spectrum CBD for Your Needs?
Broad-spectrum CBD edibles are devoid of THC, making them suitable for beginners. These products are convenient to consume, provided one follows a routine, which will help reap maximum benefits from the CBD compound. Gummies are a flavor-filled way to consume CBD, as they add an appealing taste for those who may not prefer the raw taste of the compound. However, it is necessary to always consult your healthcare provider for a better understanding and a regulated dosage for healthy benefits.