Sigelei's updated Fuchai 213 is a brand new take on a device that has been a fan favorite for the better part of a year.  While some reviewers didn't think very highly of this or the other 213 device recently released by Sigelei, it appears as though the Fuchai 213 will be just as popular as its predecessor.  The public loved the original Fuchai because it was dirt cheap and built like a tank, and even though it didn't live up to the advertised specifications, most folks didn't complain because they never pushed it that hard to begin with.
Over the course of the next few minutes we will take an in-depth look at the operation of the Fuchai 213, so if you bought one today you could pick it up and use it without any problems.  Unlike its predecessor though, the menu functions in this device are a little more complex – but then again Sigelei added a bunch of new features.
UPDATE: Sigelei has released the Sigelei Fuchai 213 Plus Mod, which is essentially an updated version of the original 213. CLICK HERE to get the new Sigelei Fuchai 213 Plus.
---
GET THE SIGELEI FUCHAI 213 HERE
---
Sigelei Fuchai 213: The Device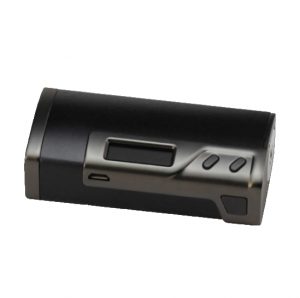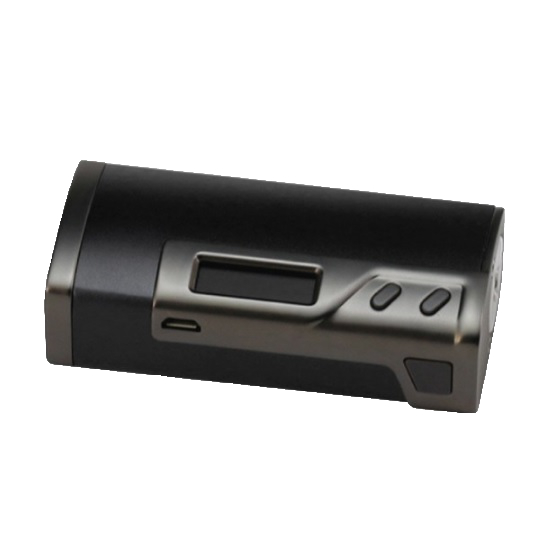 The Fuchai 213 measures in at 88mm by 44mm by 29mm, and is completely different in shape to its predecessor.  It follows very closely to the form of the Sigelei 213, the Pioneer4You IPV400 and IPV6X, opting for the adjustment buttons and screen on the front face with the firing button on the side.  This form has almost become a standard template for dual 18650 systems as it is ergonomically designed for comfort of grip while preventing accidental changes of the settings.  The front facing screen makes it easier to read, especially if you choose to lay it down while making changes.
While the 213 in the name was supposed to represent the maximum wattage of the device, as with its predecessor it falls short, but the fan base doesn't seem to care about the missing 40 watts at the top end of the power-scale.  What has been added to the Fuchai brand however, is the ability to fire temperature control coils made from Nickel wire, Titanium wire, and Stainless Steel, and by giving the user the ability to control the Temperature Coefficient of Resistance (TCR) and Temperature Factor of Resistivity (TFR) settings, which opens it up to all specific wire formulations.  Another addition is the ability to charge the dual 18650 batteries in the device, although as with any other device, we can not recommend using this feature.