While 7 Daze brand has become quite the leading e-liquid manufacturer for its many flavor options, its Reds Apple Ejuice brand has brought it the most success. The popular e-liquid brand has now entered the salt nic category by introducing the new 7 Daze Reds Salt Series, which is a collective of its most popular flavors within the line but now made with nicotine salt. We also recommend that you check out the NEW 7 Daze Egge Disposable Vape that was recently announced. There are several original flavors included in these disposable vapes that we think you'll enjoy.
While many now know them for their Reds Apple Ejuice line, the Los Angeles based premium e-liquid manufacturer is gaining even more attention due to its latest release, the Reds Salt Series. The series includes all of the same great flavors you've come to know and love from the 7 Daze brand, except they've increased the nicotine strength and replaced the traditional nicotine e-liquid with a nicotine salt, allowing for an enhanced satisfaction, smoother draws, and loads of flavor.
From the original Reds Apple to the new Berries ICED, you're going to get a chance to enjoy the same satisfying Reds Apple Ejuice flavors, but they now can be paired with your favorite vape pod system due to this nicotine salt e-liquid replacement. The 7 Daze Reds Salt Series pairs perfectly with pod systems such as the VOOPOO Panda, cheap JUUL alternatives, and other vape pods for MTL vaping. There are two types of e-liquid flavors in the new line, the 7 Daze Reds Salt Series and the 7 Daze Reds Salt Series ICED, one with a solid flavor and the other with a cool and refreshing taste.
7 Daze Reds Salt Series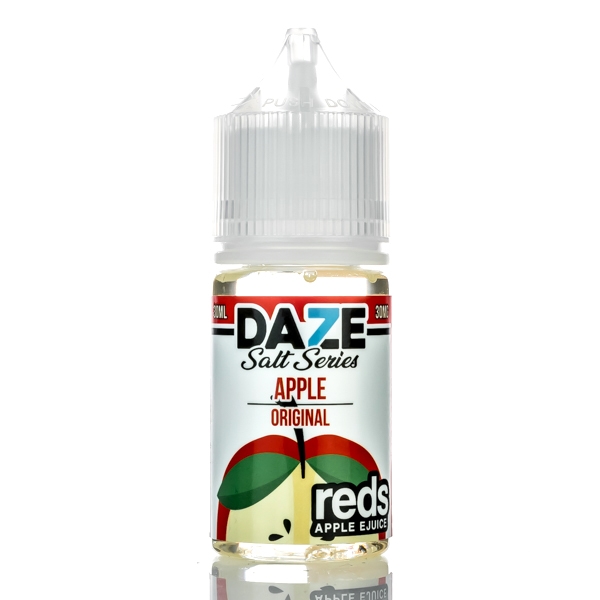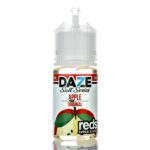 Recognized as a classic under the Reds Apple Ejuice brand, Original Reds Apple is a deliciously sweet red apple juice that's crisp and tastier than ever. While the 7 Daze Reds Salt Series Original Reds Apple ejuice flavor may remind you of your favorite boxed apple juice, it has become one of the industry's most preferred flavors due to its authentic taste and the smooth draw that it delivers from every inhale. From the first draw, you'll immediately notice that signature red apple juice flavor, while the exhale fills your mouth with loads of lingering flavor that leaves your mouth watering for more.
ICED OPTION: 7 Daze Reds Salt Series Original Reds Apple ICED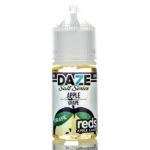 The 7 Daze Reds Salt Series Grape ejuice flavor delivers the same great taste as the Orginal Reds Apple flavor, using it as a base and enhancing it with a grape overtone to truly alter this classic apple experience. Although this brand is known for its signature apple taste, the introduction of this Grape flavor has truly transformed taste buds all around the world. You see, Grape is a hard flavor to perfect, and many manufacturers will even tell you this themselves, which is why you rarely see Grape ejuice flavors available on the market. However, 7 Daze discovered a way that allows them to combine their reds apple base flavor with a delicious grape candy flavor, which is exciting from start to finish.
ICED OPTION: 7 Daze Reds Salt Series – Grape ICED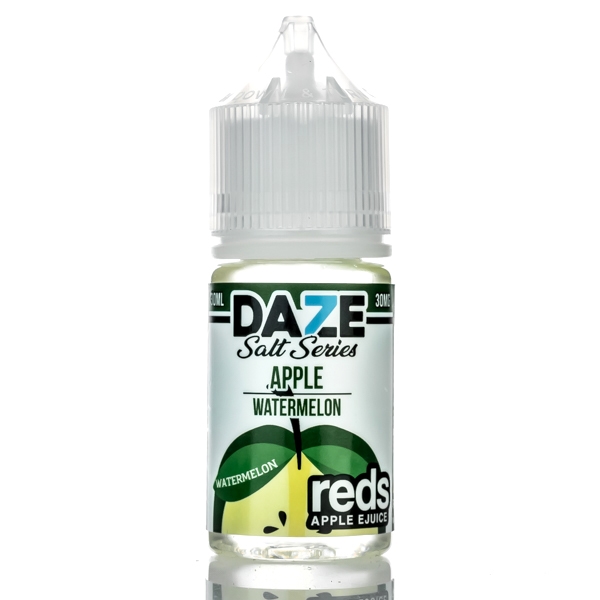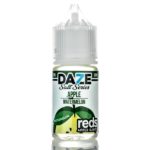 Reminding us all why watermelon is such a brilliant flavor, the 7 Daze Reds Salt Series Watermelon ejuice flavor is yet another delicious taste that has been perfected by the industry's iconic brand. There's no doubt that 7 Daze knows exactly what they're doing when it comes to mixology, and they've presented a refreshingly crisp, sweet red apple juice flavor that is slightly overpowered by watermelon. If you don't find this flavor absolutely tasty, then you simply don't know flavor!
ICED OPTION: 7 Daze Reds Salt Series – Watermelon ICED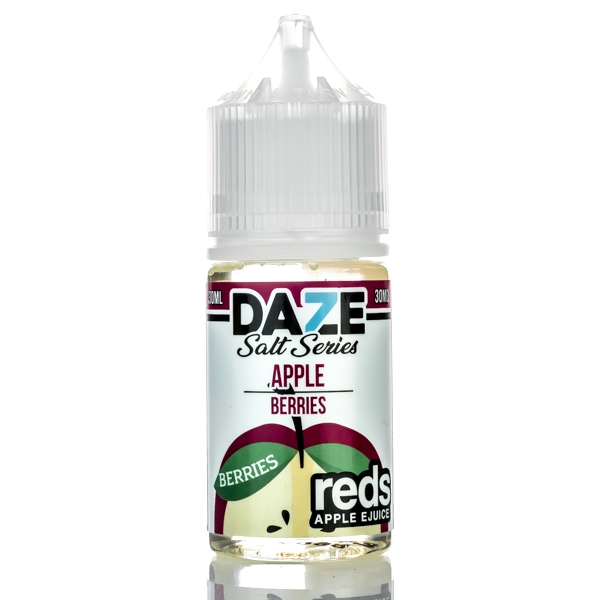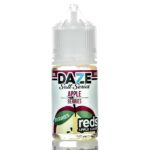 As with each flavor in the 7 Daze Reds Salt Series, the Berries ejuice flavor also utilizes its popular apple ejuice as a base, then combines it with a tangy blend of blueberry, raspberry, and pomegranate to deliver a truly mesmerizing Berries ejuice taste. This flavor is 7 Daze's latest within the line-up, and it's become a huge hit, following suit with the rest of the iconic Reds Apple flavors.
ICED OPTION: 7 Daze Reds Salt Series – Berries ICED