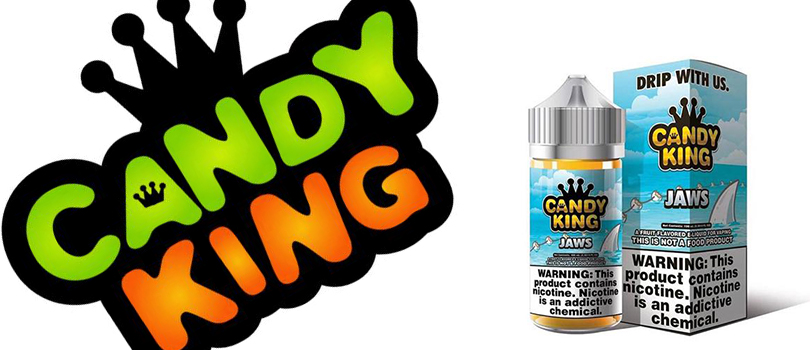 Candy King has released three new spectacular flavors that'll have you drooling within seconds. Sugary-sweet candied juices filled with zesty fruits hitting all the right spots with lush airy notes. Each Candy King vape juice has its own unique qualities that make them just as amazing as the other:
Jaws – Blueberry w/ a hint of Vanilla candy
Gush – Blueberry, Raspberry, Strawberry, Green Apple, and Orange
Sour Straws – Blue Raspberry Sour Straws
These three flavors are already catching a lot of attention and going by very quickly. Who doesn't love a good candy flavor? Especially when it's done by Candy King's lab you can't miss out on such masterpieces. It's an all-day cycle of sweetness with their creations, so please take a quick look at their selection and see for yourself.
Candy King Vape Juice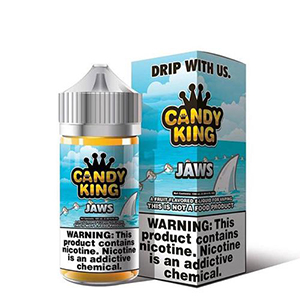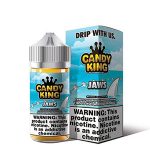 Look out, there's a shark! Oh, wait it's just Candy King introducing their new juice, Jaws. Tart blueberry candy traveling along with the inhale and exhale. As you exhale you'll feel soft notes of rich and sweet vanilla cream wrapping around your tongue layering a sheet of flavor for that killer aftertaste. Each hit will still taste just as good as it did the first time, try having this on a fresh coil it's even better.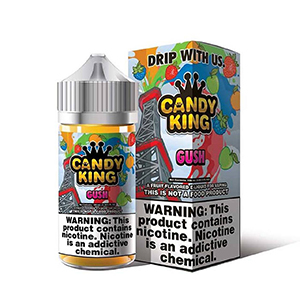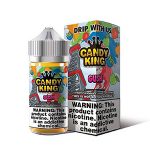 A bundle of colorful fruits fused into one big mixing pot that includes all of your favorites. Gush was an entirely appropriate name for this juice because that's exactly what happens every time you take a hit. On the inhale the clouds are so thick you'll feel every bit of tang, sour and sweet gush right onto your tongue. You'll be able to pick out the orange from the blueberry and raspberry. Towards the end of the hit when you exhale you can taste the sour green apple and sweet strawberry right along with it.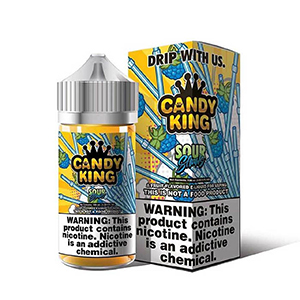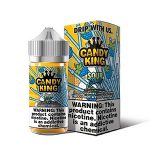 I don't know about you but whenever I go to the candy isle the blue raspberry sour straws mainly stand out the most to me almost every time. They're a bit hard to resist and it's the same whenever I look at vape juices. My curiosity kicks in and I wonder if it tastes anything like the actual candy. Well, let me tell you, this juice did not disappoint at all. On the inhale you could immediately feel the sour blue raspberry fall right onto your tongue and it just gets stronger in flavor as you exhale. By the end of the hit, your sugar cravings are done for.
Conclusion
Candy King did a fantastic job, as usual, with making these three juices. We wish we knew what their secret was but it doesn't matter. Keep the juices coming!