Juice Head has been around for a while, they're mainly known for their zest and an enhanced boost in flavor that most of the vaping community is in search for. Most fruity flavors are easy to go blind to, but not Juice Head Salts. Oh no no not Juice Head, now that they have a salt nicotine line they're pretty much unstoppable at this point.
The JuiceHead Salts collection makes it so that strict salt nic users have access to their seductive and enchanting assortment of flavors. Mainly their top sellers have been made into salt nic so that everyone can try their amazing juices thanks to their mixers and testers due to their great taste in quality.
Before releasing their collection they've made sure that their juice is worth the hype, and believe me it is. Lush fruity flavors that taste like fresh juices that have been squeezed right into your pod system. One puff will quickly turn you into a fruit flavor fanatic and you will never have to look back at the bland juices that you thought you were stuck with. You now are welcomed into a world of bomb and flavors that are ready to detonate right into your mouth with an explosion of unbelievable taste.
Juice Head Salt Nic Vape Juice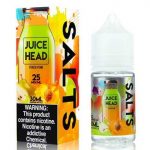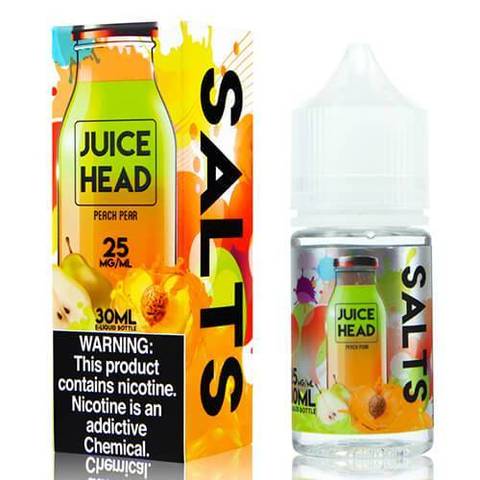 Soft and ripened peaches fused with sweet tender pear swirled into a fruity gold mine that can just make your taste buds want to jump out and swim in the sweet pool of this vape juice. On the inhale will make you feel like you just sipped on a nice glass of peach juice, literally smothering those taste buds with nothing but lush peach. Until the presence of pear comes rushing in and integrating itself with its partner Mr. Peach on the exhale. Together they make a juice that may just be your new best friend.
Juice Head Salts Strawberry Kiwi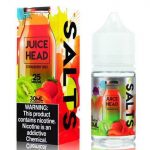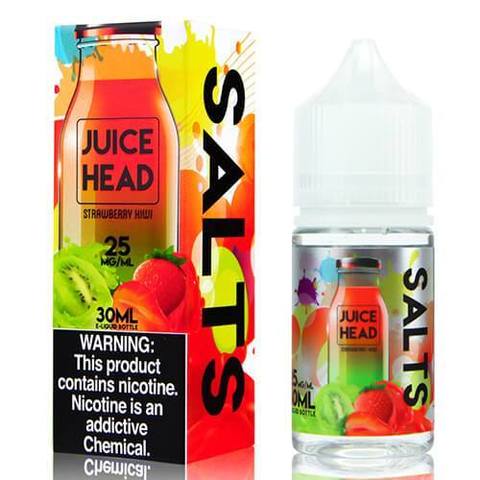 Good old strawberry kiwi will never fail you, saccharine strawberries and fleshy kiwi is enough to draw you in since you know it's going to be good. On the inhale is the essence of fresh and ripened strawberries tingling each taste bud with excitement as the tart notes of kiwi throws in a big surprise of tangy with a splash of sweet on the exhale.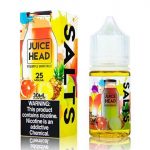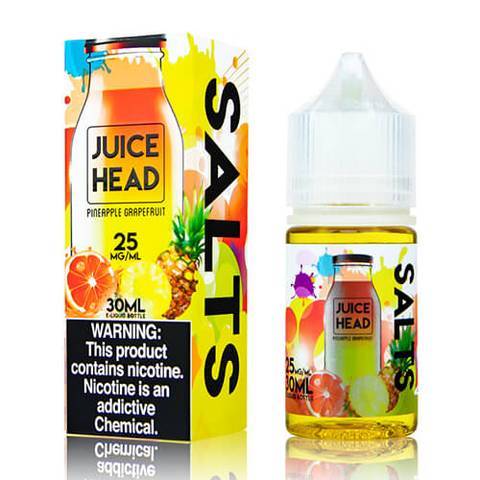 Pineapple Grapefruit may sound intense, it is. But it's a good intense due to its potency in flavor and quality with the similarities in these fruits. Tropical pineapple and bitter grapefruit smell and taste great together and here's why. On the inhale the tart and slightly acidic notes of pineapple roughs up those taste buds in pure excitement while the grapefruit adds in a bit more character on the inhale. This flavor isn't too overwhelming but it sure does grab your attention which makes you want to come back for more.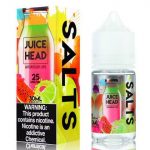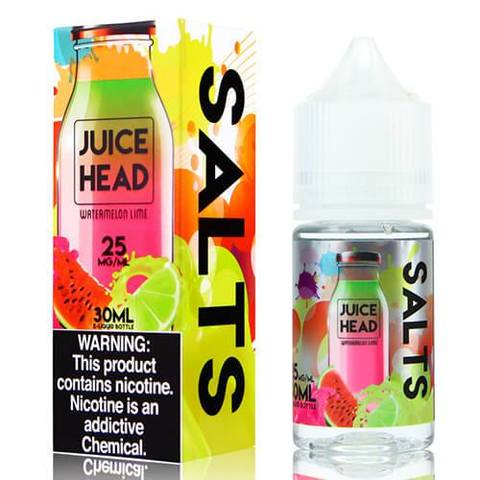 Lime juice and a watermelon mix sound perfect on a nice summer day. The succulent juiciness of watermelon and the sour characteristics of lime will rub you the right way since it's showing you the combination of two very different flavors can work together to make an astounding juice. On the inhale is the tones of sour lime tumbling through your taste buds with the burst of saccharine watermelon moving right along with it, both of these flavors create this excellent movement of sour-sweet that you just can't imagine. As you exhale this duo will leave you breathless and in pure shock.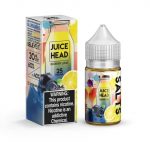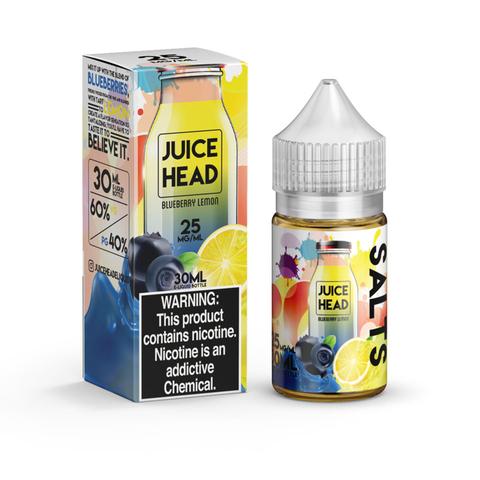 Juice Head Blueberry Lemon will amaze you with its sweet but sour vape juice flavor. As you inhale Juice Head Salts Blueberry Lemon you taste the sweet and fresh Blueberries that will leave you drooling. On the exhale you taste the lip-puckering lemon that will have you falling head over heels.  You won't be able to get over how amazing the flavor from this vape is, with every puff you take you will be more and more amazed.
Conclusion
Those of you who know the hype about Juice Head know that they will not let you down on their salt nicotine juice either. I think having it as a salt nic juice will just let you have the experience that others can't when they have their mods and tanks since you'll be getting such a slow smooth hit. You'll have a more exciting time when tasting what this company has brought to the world.