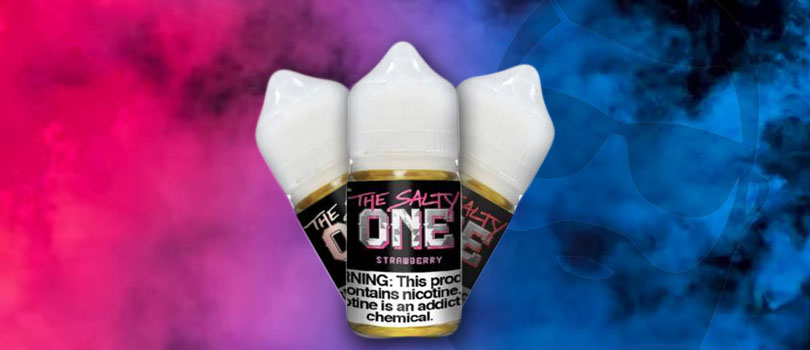 Further expanding its collection of "The One" vape juice flavors, Beard Vape Co. is back at it again and this time it's The Salty One Vape Juice, a new collection of salt nicotine vape juice flavors that are capable of providing extraordinary flavor. Many of you are aware that salt nics have been on the rise, and it doesn't seem to be slowing down, not in the least. The Salty One ejuice adds yet another collection of flavors that can be added to your pod systems, creating more for you to enjoy and another all-day-vape to add to your own collection!
The Salty One Vape Juice Flavors
If there is one thing you'll learn about The Salty One Vape Juice Flavors, is that each flavor offers a unique and very complex taste. While they may seem like single-flavor vape juice flavors, their blends are quite intricate, consisting of multiple flavor combinations blended into one to create what is quickly becoming one of the industry's top salt nicotine e-liquids.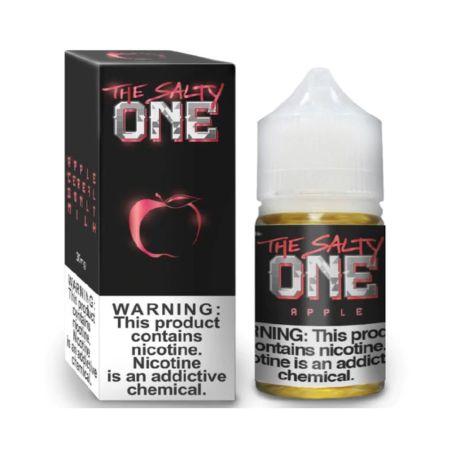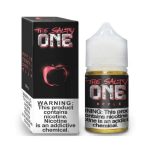 Creating the perfect apple flavor in a salt nicotine formula isn't easy, yet Beard Vape Co. managed it in their "The Salty One" line. The amazing flavor consists of a freshly baked doughnut that has been perfectly paired with baked apple slices. From the moment you take your first draw, you'll be dazed by the delicious taste of the doughnut and further mesmerized by the apple flavor that oozes out on each draw. If you can trust yourself enough, we highly encourage you to give The Salty One Apple Vape Juice a try. Just be careful, once you start, you can't stop!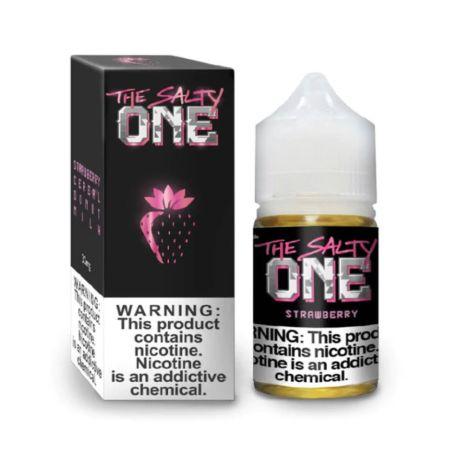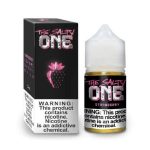 It's yet another fascinating flavor concoction that rests within the line-up, and this is one specially made for those who enjoy the juicy taste of strawberries. If you can imagine a salt nicotine formula that is comprised of a freshly baked doughnut and gooey, juicy strawberry filling, then you can imagine the taste of The Salt One Strawberry. It's an awesome flavor to enjoy anytime and no matter where you're at, you'll find yourself completely satisfied in taste.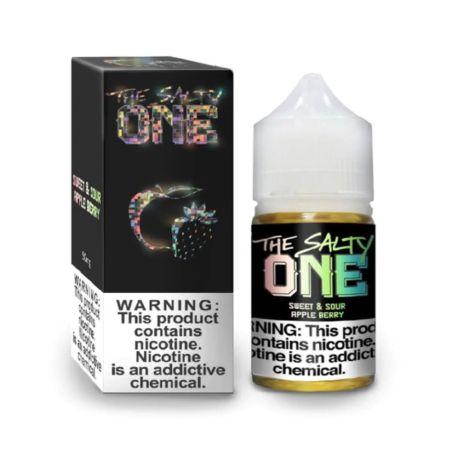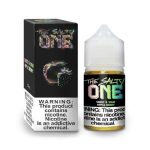 While fairly different than the previous two, The Salty One Sweet & Sour Apple Berry delivers an orally induced fruit explosion, allowing each of your taste receptors to experience all that this flavor has to offer. It's a fabulous blend using a salt nicotine e-liquid formula, and the flavor is extremely pronounced due to its complexity. When you experience the miraculous taste of Sweet & Sour Apple Berry, you'll notice a fusion of sour apples and berries from the moment you inhale, while the exhale provides a jig of sweetness that will vibe with your tastes.
Conclusion
Beard Vape Co. is becoming more known with each day passing for its incredible collections of vape juice. In every line, it offers something unique, tasty, and they perform incredibly well in their respected categories. The Salty One by Beard Vape Co, in particular, provides a combination of dessert and fruit flavors into the fold for those who prefer salt nicotine eliquids, giving those with pod systems an even great range of flavors to experience and enjoy.