TOBAC King is all about the tobacco loving life. Sometimes it's not even about the smokey goodness of it, but really about that flavor that our loving tobacco gives out but sometimes we need both. There are two things that can relieve our body from stress in this topic and that's the smoking sensation and the taste that bring us satisfaction throughout our day. And TOBAC King e juice gets that, that is why they have these few flavors to brighten up your day with the lush flavor of sweet tobacco and an added mixture that'll have your senses going haywire.
Candy King is the creator of this line and if you are familiar with their juices then you know that this line is no joke. This company is well known for its bold flavors and will have you replace whatever juice you've had before with one of their own in no time. So having TOBAC King as an addition to their lines and lines of flavors is only the beginning to finding your peace at hand.
Each flavor is a banger and has its own delicious quality that you won't be able to stay away from. Butterscotch, Cuban tobacco, and Vanilla Custard made with tobacco extract that already has a caramel-like taste to it all to just draw you in and change your life. Your taste buds will never have to crave again with these juices. If I were you I'd go ahead and take a closer at these bottles of gold just to see what you're missing out on.
TOBAC King Flavor Profile Review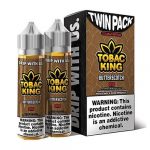 Butterscotch with caramel and vanilla enhanced tobacco flavor, enough to make those taste buds want to sit back to enjoy the shower of vapor pouring onto them. As you inhale the harsh tones of the tobacco will roughen up your taste buds with its earthy and smokey feel giving you the kick that you needed. As you exhale the sweetened notes of butterscotch along with a hint of vanilla will soothe out the harsh tobacco making it into one sweet smooth it.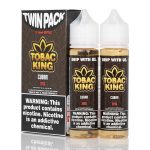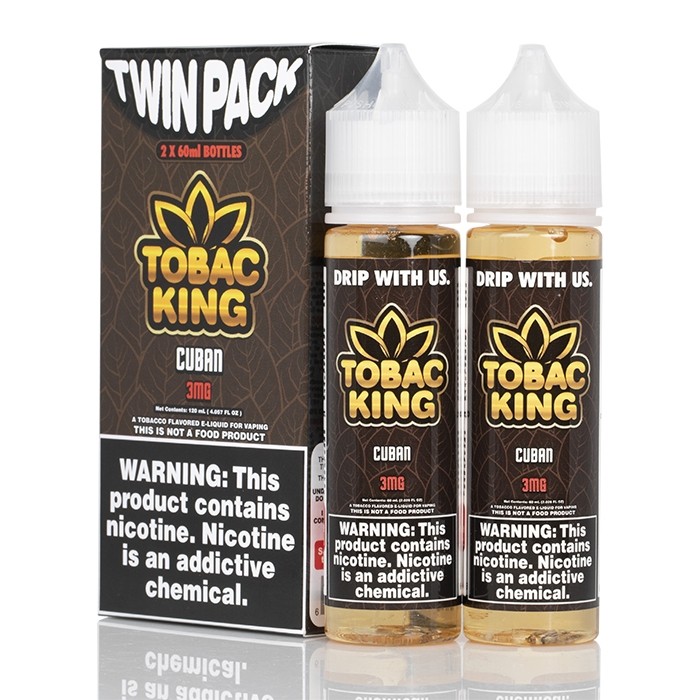 A cigar that has a fancy characteristic about it. Cuban cigars are probably the most well known out of any other type of cigar out there. It's wine-like essence and smooth sailing smoke settling into your mouth is most likely what draws people love towards this cigar. TOBAC King grasps that moment letting the perfect throat hit of Cuban tobacco rush through your mouth on the inhale and having that wine flavor soak onto your tongue as you exhale to the point where you feel like you just had yourself a real Cuban.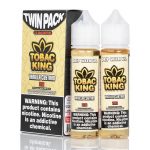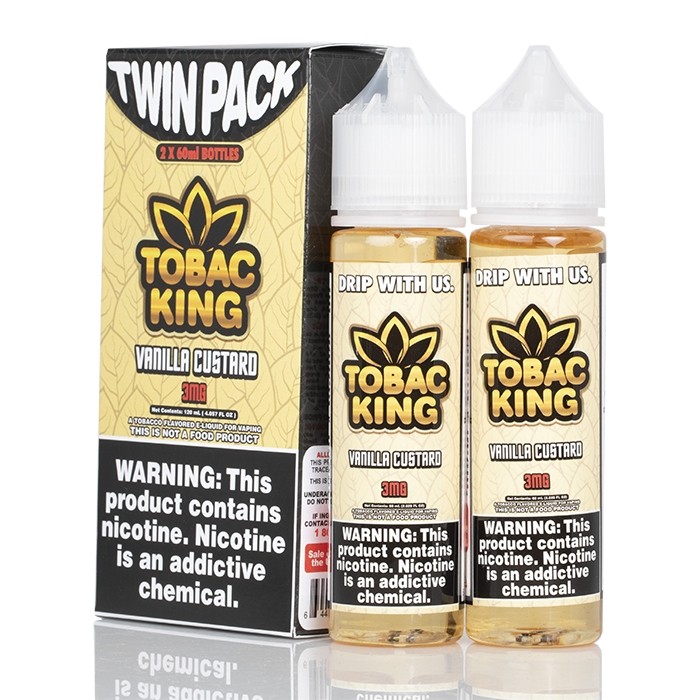 If tobacco was used as a spice this would be one heck of a dessert. But since it's not, it just makes this vape juice all the more interesting. Each puff carries a fulfilling amount of flavor that'll satisfy your every need for something sweet. On the inhale the tones of sweet tobacco will be the first thing you taste as it layers a thick cloud that just hovers over your taste buds. On the exhale, lavish notes of vanilla and custard will swoop in colliding itself with the tobacco while all the flavors carry out together.
Conclusion
TOBAC King e-juice is your new go-to company if you're looking for the best tobacco vape juice flavors out there. You can't go wrong with any of these juices if you want tobacco you got tobacco right here with these guys.