Since the 2018 Farm Bill, brands have been coming out of the woodworks with a range of CBD products. Everything from potent oils to deliciously crafted edibles, there is so many to choose from, so it makes it even more difficult to find the best CBD products in 2019. Indeed, everyone has their own opinion of what is best, whether that be a specific brand of oil, a type of edible, a certain vape juice flavor or topical. In this article, we're going to share what we believe are the top 5 best CBD products, listing our favorites in each category.
The Best CBD Products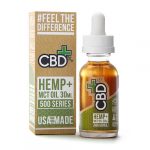 When it comes to CBD Oil, we believe wholeheartedly in none other than the CBDfx CBD Oil Tincture. It's one of the best brands on the market, and they produce the best CBD oil available. What we like most about this product is that it's all organic, it doesn't stray away from being natural, it's full-spectrum, and comes packed with a variety of cannabinoids, terpenes, essential minerals, and fatty acids. The CBDfx CBD Oil Tincture utilizes plants organically grown in European plantations that are free of harmful chemicals, such as pesticides.
To create such a stunning CBD oil product, CBDfx has its own proprietary blend using two ingredients, CBD oil and MCT oil, which allows the CBD oil to interact with the body at a much faster pace, while also maintaining its level of cannabinoids, amino acids, natural vitamins, and omega 3-6 and 9's. It's a potent product that comes in a 30ML bottle and available in several strengths, including 500mg, 1000mg, and 1500mg to suit any condition. Even more, the CBDfx CBD Oil Tincture is simply an amazing, and very potent product that delivers a professional appearance, and the brand's solid reputation deserves a whole other spew of words.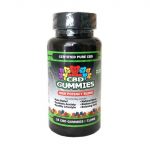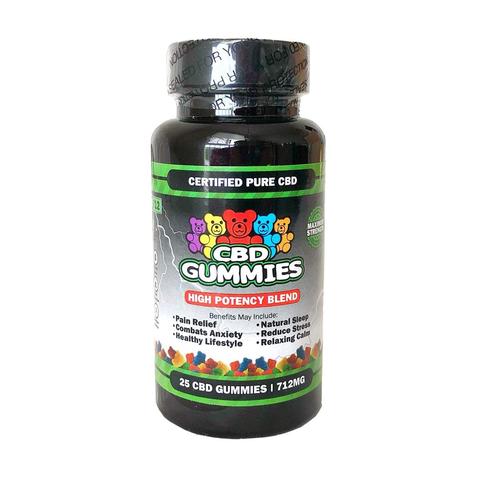 There are so many delicious edible products on the market for us to choose from, so trust us, this was a hard one for us to pinpoint. However, we feel especially confident in the Hemp Bombs CBD Gummy Bears, as there are many benefits to these gummies specifically. You may have seen these gummies at gas stations in little sample bags, which are priced outrageously. We enjoy these gummies the most because each gummy bear uses a broad-spectrum CBD and contains 15mg of CBD per piece. That sounds great, but what makes it different than any other gummy on the market?
For starters, the CBD is potent and delivers incredible effects, helping you feel relaxed, which is perfect for eliminating anxiety and other minor conditions. However, what we feel is the best part about the Hemp Bombs CBD Gummy Bears is an additional ingredient known as Passiflora. Better recognized as 'Passion Flower', this plant is a tropical woody climbing vine or erect herb with showy flowers and pulpy, sometimes edible berries. Passiflora is reputed to have sedative effects and has been used in sedative products. It has also been known to be effective for adjustment disorder with anxious mood, anxiety, and opiate withdrawal.
I have been using these gummies at night to aid in sleep. I receive a full nights rest and the ability to fall asleep faster and easier when I take the Hemp Bombs CBD Gummy Bears. Since it works so well, it has become my favorite CBD edible. — Blake Brown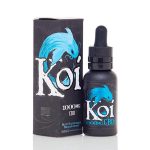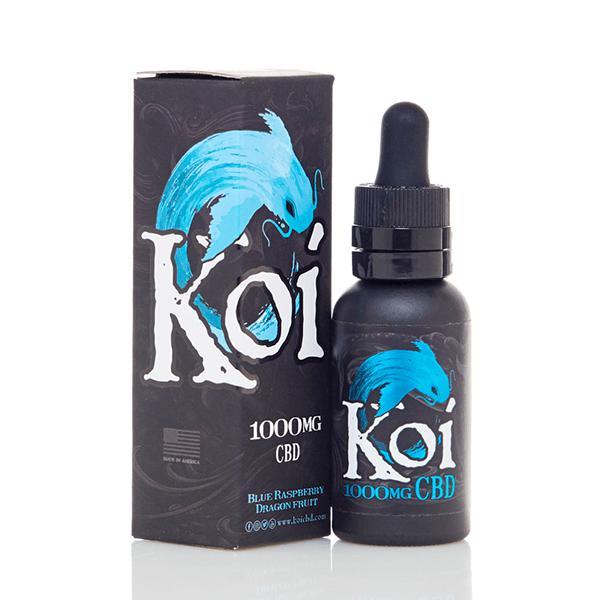 By now there are many CBD Vape Juice brands on the market, and they're all using a CBD isolate, so it really comes down to the potency and the flavor. From trying various brands, we've come to the conclusion that Koi Blue Raspberry Dragon Fruit is the best CBD Vape Juice you can buy. Koi is recognized and respected throughout the cannabidiol industry, more-so for its vape juice. You can find these 30ML bottles of delicious flavors in 250mg, 500mg, and 1000mg strengths to suit any preference, though we recommend starting off at 500mg so that you really feel how beneficial a CBD vape juice can be.
The Koi Blue Raspberry Dragon Fruit flavor is phenomenal. Many people will often search for a CBD vape juice flavor and find it dull or lacking in flavor, and we've noticed that with many brands as well. This flavor, in particular, stands out and really delivers in flavor. It ultimately delivers a blend that features the tangy citrus of blue raspberry mixed with the tropical sweetness of dragon fruit. The combination is tasty and definitely one that you'll want to revisit time and time again. Add the mouthwatering flavor in with 100% natural cannabidiol (CBD) isolate, food-grade vegetable glycerin, and propylene glycol, and you've got yourself a solid CBD vape juice.
4. CBD Flower: Hemp Hop Bubblegum Hemp Flower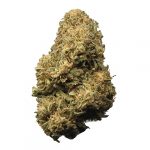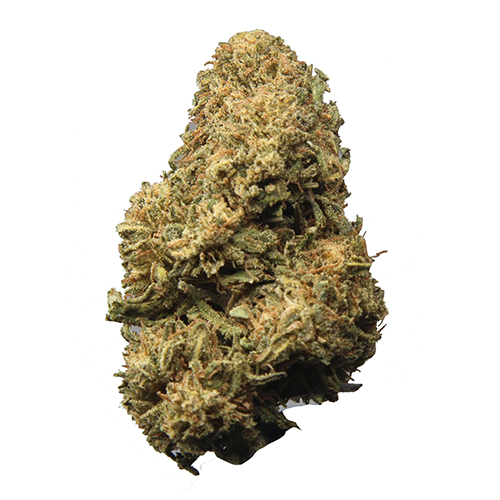 It's one of our favorite methods of delivery, and definitely one of our favorite types of CBD products. CBD Flower is becoming increasingly popular amongst consumers for its incredible benefits, its full range of cannabinoids, and a variety of terpenes. There are many strains that exist on the market today, and a hefty amount of brands are now carrying them. We are confident in the Hemp Hop brand because they deliver a professional product with included lab reports, and most of their strains have a VERY high CBD and cannabinoid count. In fact, it has some of the highest percentages on the market when it comes to cannabinoids, which allows you to enjoy the full range of benefits that hemp flower offers.
If you're looking for the best CBD flower, it doesn't get any better than the Hemp Hop Bubblegum Hemp Flower. It has incredible bud structure and delivers a sweet aroma and matching taste. It offers the highest CBD percentage when compared to nearly any other flower on the market, so that makes it a for sure must try. When it comes to the feels, the Hemp Hop Bubble Gum Hemp Flower will easy help you unwind when you need it most. You can expect 23.06% CBD, 0.10% CBC, 1.01% Terpenes, and a huge 27.31% Cannabinoids!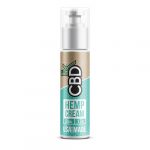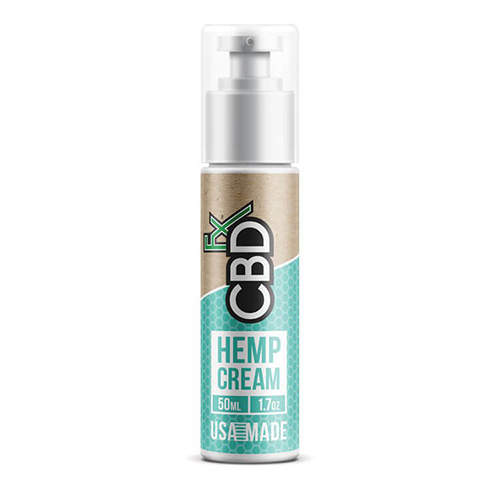 CBD Topicals are available in all types, from lotions to cream to even facial serums and transdermal patches. With so many to choose from, finding the best can be just a bit difficult. Really, it depends on which application is best for your condition, but if we had to choose what we believe is the best for a variety of conditions, it has to be CBDfx Hemp Cream. It's the best CBD-infused topical product on the market in the form of hemp cream. It was designed to nourish the skin and allow you to target pain "hot spots" with a full-spectrum CBD and other natural pain relievers.
Available in 100mg and 150mg levels of strength, the CBDfx Hemp Cream is the perfect solution for those suffering from pain, inflammation, or skins problems in specific areas of the body. It's best used on areas of the body, such as your legs, shoulders, back, or other large areas. The hemp plants used are grown organically in European plantations and uses a CO2 extraction process, resulting in a full-spectrum CBD packed with terpenes, amino acids, essential fatty acids, and vitamins. You'll find it's free of any harmful chemicals, such as pesticides, so you'll feel at ease knowing that the CBDfx Hemp Cream delivers the best quality possible. Additionally, the CBDfx Hemp Cream includes a small amount of caffeine to stimulate blood flow and help ease inflammation, as well as containing two proven natural analgesics, both menthol, and white willow bark.