Vaper Treats Ejuice gives you a wide range of delicious dessert like juices that'll have your stomach rumbling in no time. They've made sure that with each vape juice released, each flavor was crafted and tested by their mixers in the lab until it has gotten an official approval before finalizing the delightful product. Months of careful mixing and picking only high-grade premium quality ingredients, Vaper Treats accomplished this beautiful line of vape juice that they can admit that they're proud of especially since they made a variety to where almost anybody can find their golden preference. See for yourself and take yourself on an imaginary trip to a bakery to see your options. Don't worry, and you won't have to worry about feeling judged when staring at the displays.
Vaper Treats Vape Juice Flavors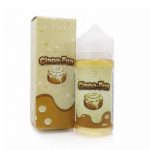 Mmm, a freshly baked batch of cinnamon rolls with the touch of melted butter and vanilla icing. Vaper Treats made sure that not only do you get that initial scent of a delicious batch of cinnamon rolls, but the flavor is undoubtedly on point as well especially when picturing that rich, lush sugary taste. On the inhale of Cinna-Fun vape juice it'll have that burst of divine cinnamon coated with sugared vanilla icing covering your tongue, and that sweet, warm drooling sensation of creamy butter on the exhale layered onto your taste buds as the vapor escape from your mouth.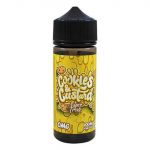 Take a bite into a cookie snack that's filled with a pleasant creamed custard that made to your liking. That satisfying crunch and baked taste complimented with the soft sweet custard making you feel like you just had the best snack of your life. On the inhale the taste of cookie will immediately swallow your tongue with one puff, and the whipped and creamed sensation of yummy sweet custard will add a smooth touch to your hit on the exhale.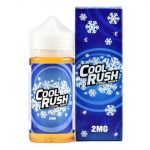 Who doesn't love a minty treat? I know we are all guilty of enjoying a minted cough drop or two even if I'm not sick. Vaper Treats made the perfect ejuice to settle those cravings leaving you feeling iced out and refreshed. On the inhale of Cool Rush vape juice, you'll experience a sweet minted taste twirling along your tongue, as you exhale it'll have a nice iced tone that'll have you satisfied and minty fresh.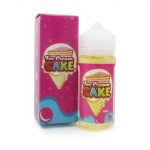 Indulge yourself in delicious ice cream cake as many times as you want without actually having to eat it. Vaper Treats perfected this juice making sure that you'll get the exact moment of eating a luscious ice cream cake. Including the taste of delicious icing, and the lovely buttered layers of a soft vanilla cake all in one hit. Have yourself a puff, on the inhale of Vaper Treats Ice Cream Cake vape juice, you'll get a smooth, creamy sensation of sweet vanilla ice cream, while on the exhale the mixture of layered icing and baked cake will intertwine with the ice cream leaving you feeling sugar craving free with each hit.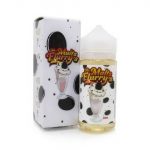 If you've never had a malts flurry then you, my friend, are missing out. This ejuice mimics the authentic taste of a malt flurry with its ingenious mixture of blended milk chocolate ice cream and cookies. Mr. Malts Flurry flavor is so intense and mouthwatering you won't need to buy the real thing at this point. Soak your tongue in a milky pool of divine chocolate ice cream on the inhale, and enjoy the crisp taste of soaked cookies on the exhale.
Vaper Treats Pebbles Cheesecake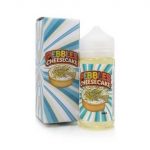 Pebbles Cheesecake tastes exactly like fruity pebbled flakes crushed and baked into an irresistible cream cheesecake dessert that'll drive your taste buds mad as you take a hit. On the inhale of Vaper Treats Pebbles Cheesecake vape juice, it'll have the milky tones of delicious dessert filled cream cheese, and on the exhale you'll get the taste of the fruit cereal snack swarming over your tongue.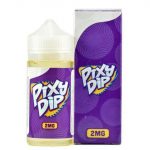 This favorited candy treat has been liquified and perfected to achieve that exact taste of powdered flavored sugar. Instead of feeling the powder dissolve onto your tongue, you'll get the burst of an intense amount of grape sugar taking over your taste buds on the inhale, and the light notes of the remaining bits of the grape on the exhale that'll linger around until the next hit.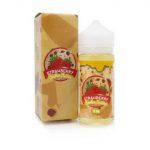 Strawberry Cookie Butter by Vaper Treats will have you astonished with its bold bits of flavor. The creamy and buttery kick of sugared cookie butter with a sweet addition of strawberries combined into one flavor is as delicious as it sounds. On the inhale of Strawberry Cookie Butter vape juice, it'll have the feel of smooth cookie butter layering onto your tongue, as the sweetness of strawberries gushes out on the exhale clearing out the milked flavor of the cookie butter.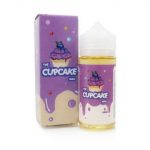 Bathe your tongue in a fresh pan of baked cupcakes with a nice twist of added blueberries to enlighten your day. Each puff will leave you satisfied with the taste of this all-time favorite baked good. Get the intense kick of vanilla cake on the inhale, and the freshly picked blueberries on the exhale along with feeling the vanilla icing hugging onto your tongue.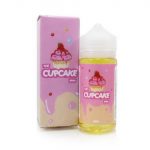 Smother and spoil those taste buds in a sweetly baked haze of freshly made strawberry cupcakes. The Cupcake Man Strawberry has that initial feel of sliced and sugared strawberries that's baked into the mix of a soft strawberry cake topped off with homemade whipped strawberry icing. On the inhale you'll notice how the smooth taste of vanilla entirely takes over your senses and fills it with its everlasting sweetness, and a kick of toothsome strawberries on the exhale lightly touching those taste buds as the vapor escapes from your mouth.
Conclusion
You can never go wrong with Vaper Treats if you prefer the dessert flavors or never had a good dessert flavor vape. Every vape juice crafted by the culinary experts at Vaper Treats E-liquid is full of intense flavor that you can never go blind to, and each is just as tasteful as the others.