Believe it or not, but Atom Vapes is finally beginning to put out some devices that are definitely worth mentioning, and more importantly, it has the ability to out due some of its larger competitors on the market.  Atom Vapes latest release is certainly a thrilling device to own, so I want to tell you all about it in this Yakuza Box Mod Kit Review.
(Get the Yakuza Kit Here)
Appearance
The Yakuza Kit looks absolutely stunning!  With this specific red version that was sent to me for the purposes of this review, I'm amazing at not only how it looks, but how the coating feels.  It's smooth and comfortable.  In this kit, you get the Yakuza box mod and the Kyodo Tank, both with matching colors.  The top of the tank sports a uniquely designed heat dispersion drip tip, then you notice a clouded or fogged glass that acts as the tank.  If you look closely, it says ATOM on the tank.  It's pretty cool how they left the name clear.  Traveling down further, there's some tank space that is metal, which is where the coil sits, and just below that is its adjustable airflow control ring.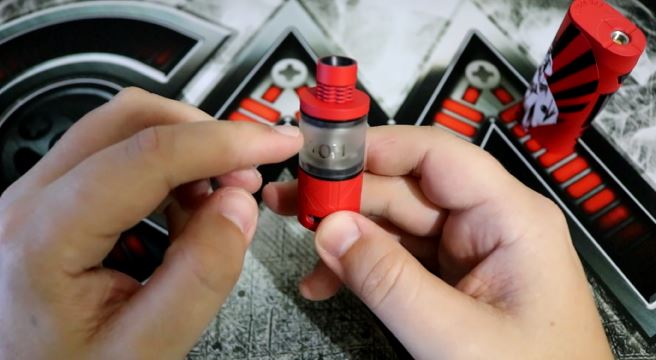 As for the Yakuza mod itself, you're gifted with a common 510 connection and the name "Yakuza Mod" at the top.  The backside of the Yakuza is a magnetized cover for the battery compartment, while the front side offers up a unique triangular button with an "A" on it.  Just below is once again another unique feature, the OLED screen.  The screen facing offers an uncommon shape, which I'm imagining is to further its wacky appeal.  The adjustment buttons sit just below, which are triangular-shaped to help you feel which way is up and down (one points up, the other points down).  And lastly, the bottom of the device has to connection ports for charging the device.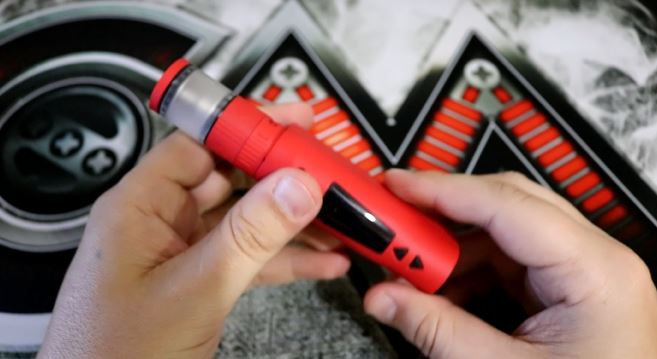 Features
When you buy a device, you want to receive plenty of features, right?  You want to feel as if your money was spent on something, rather than nothing.  And that's what you get with this kit, which is why I give it my recommendation.  Not only do you get a device that can reach up to 70 watts and can fire down as low as 0.1Ω, but you're also getting a device that comes with skins to let you personalize it.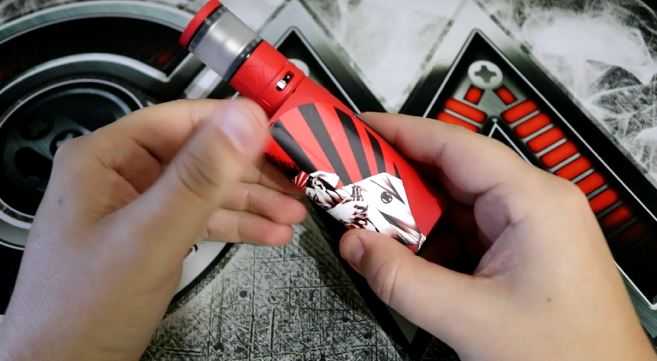 Furthermore, the Yakuza mod sports a temperature control feature, and an easy to get access to and navigate menu.  A simply 3 clicks will place you in the menu, then 3 clicks to cycle through its various modes, which includes: variable wattage, ceramic, nickel 200, titanium and mekmod mode.  The screen also has a pretty cool feature… when you change to different modes, the icon image changes along with it.  And, not only does it tell you how much wattage you're at, but it tells you the modes: such as, variable wattage mode just says watts.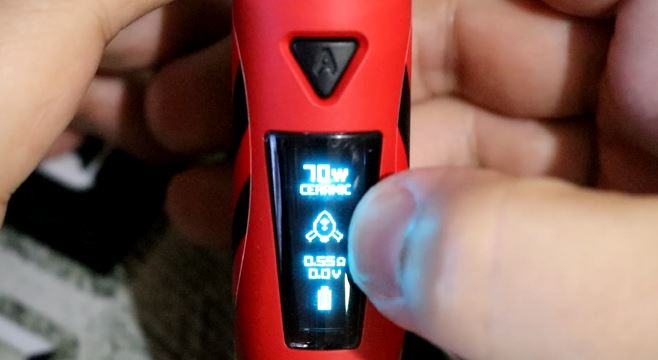 The Yakuza mod holds a single 18650 battery, which can be changed easily due to its magnetized battery door.  If you want to charge the battery while it's in the device you can, and easily, since this device comes with two different ports for your convenience; one micro-USB port and one apple lightning port.  The Yakuza also has 3A charging, allowing you to charge your battery fully in just 1 hour.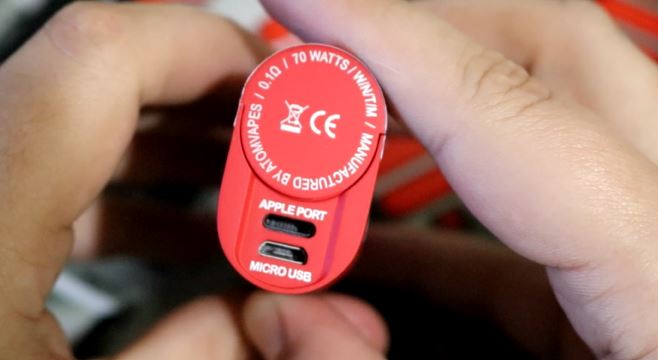 And lastly, to share a little more on the Kyodo Tank, it's constructed of stainless steel, uses pyrex glass for its tank part, has adjustable airflow control at the bottom, and offers a 4mL e-liquid capacity (although I believe it has a larger capacity than that).  One thing I do want to point out about this tank that I don't like… when you fill it up and you think it's full, screw that bottom base back on and turn it over, your e-liquid won't fill up that glass part.  It only fills to about halfway, as half of your liquid sits in the part just below the glass. awful design in my opinion.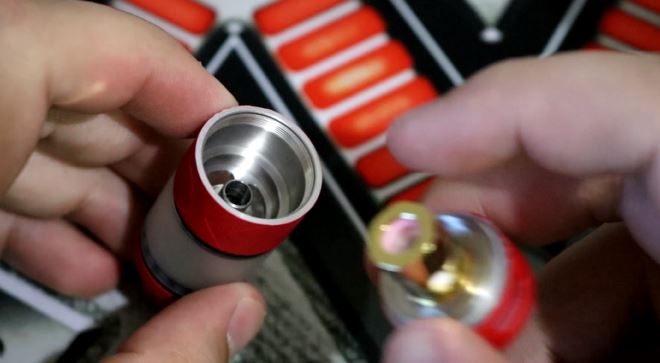 Performance
The performance with this setup is nice.  I'm personally not a big fan of the ceramic coil since it takes so long to ramp up, but other than that, everything works as it should and gives you a nice hit.  However, with either coil, you can expect plenty of vapor production and consists hits throughout your time of using it.