If you've been hot on your heels to find out what the vaping market will offer in the future, look no further because it's finally here! It seems as if we're always wondering when these idealists will begin to run out of ideas, but the market continues to flow like a running river. The truth is, there are many companies striving to create the market's next groundbreaking product. There are many that fail or are short-lived, while others immediately take the spotlight and completely change the vaping game. Today, I'm going to introduce you to one of those companies that believes they've created that next evolutionary product — one that will change the game, one that will make you rethink the word customization, and one that will breathe new life into your vaping experience.
Viewers all over the world, I introduce to you a new company, a new product design, a new Box Mod Customs!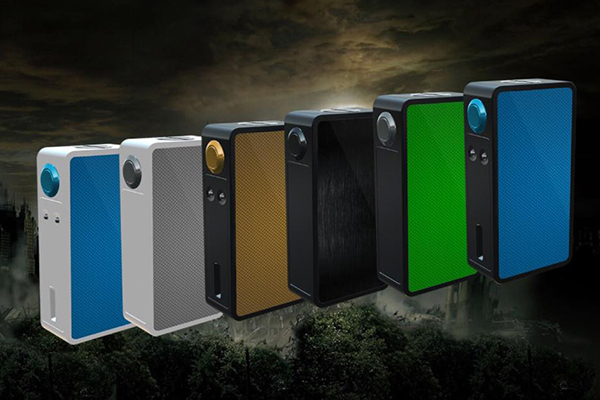 Box mod customs idea started 7 months ago when the Jwraps team partnered with another industry leader to create something different. We wanted a box that will be for everyone, offer everything, and be affordable. Many designs, prototypes and ideas were brought to the table. We all agreed on a few things – clean look, quality, ability to add, and grow with the design concept. We did much research, invested time and money in molds, prototypes, different buttons, different materials. We did not compromise or take the easy fast/short route. We hired a 3D graphic designer to build an amazing website, truly unique and fun to use. Hired an engineer to design PCB boards and future boxes. Leased a 2500sq ft facility. Purchased new equipment to help us accommodate demand. Laser machines to offer custom engraving, as well as other machines devoted to future use.
Posted by Box Mod Customs on Friday, July 3, 2015
As a custom company, we wanted to offer everything, let the customers build their own box however they want, pick any chip to go in it, any color frame, any design, matching fire buttons, aluminum or ABS. On the web site we incorporated drop down menus where you can add or pick your selection and also be able to see how it looks on the box prior to check out. It's a really fun site where you can spend hours selecting the perfect looking box, with chip of your choice. The first box will be dual 18650 batteries, option to choose aluminum frame with metal doors or ABS with metal doors. Accessories will be available as well. You will be able to purchase additional metal doors with different designs pre-applied by us so that you can change the look of your box at anytime!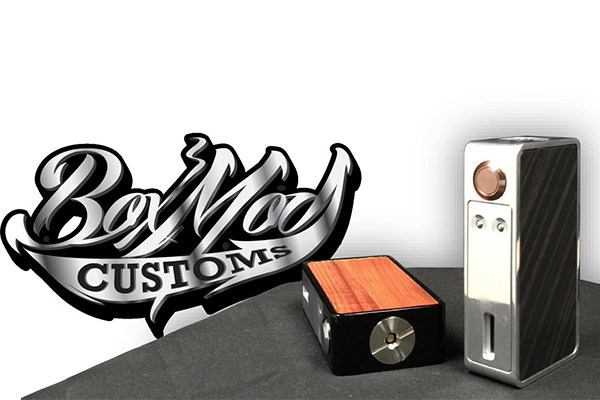 After speaking with Alon about Box Mod Customs and their first device to be released, I was in mere shock. This is what the vaping market has been waiting for, this is the device that followed one of the oldest and best parts about vaping, the ability to customize to your liking and the choice of options, two major components that I feel has been a major contributor to the success of the vaping industry.
In a nutshell, Box Mod Customs is offering you a base device that they've designed (Metal, ABS). They then give you the option to choose a chipset you want your device to be powered by (SX350J, DNA200), and then you start working on the device's appearance. To truly make your device your "personal" vaporizer, you have the option to change the button color, the battery door, the color of the box's frame and the design on the box. You're literally building your own mod to your specs!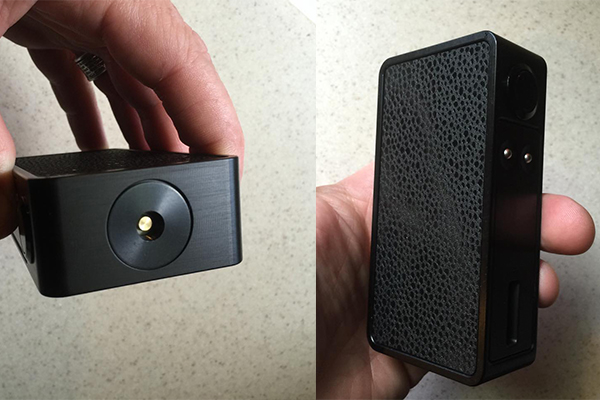 The website to Box Mod Customs is said to be up and running very soon, along with pricing and additional information. Until then, you can learn more on the Box Mod Customs Facebook Page.
Guide To Vaping will be reviewing this device soon, so be sure to check back with us!