Gaining extraordinary growth, the CBD market has taken off like a rocket and it looks as if its thrusters have plenty of fuel to continue on in a steady path. If you thought the vapor products industry made an outstanding impact on the universe, the CBD market's growth is just as impressive. It's fascinating to think that years ago Roger Adams, a chemist who graduated from Harvard University, would successfully extract CBD from the Cannabis sativa plant and ultimately create a new market platform for better health and wellness.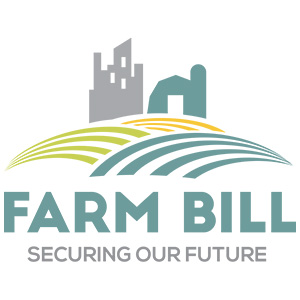 Though it's already on a solid trajectory of growth, hemp regulations have relaxed due to the new 2018 Farm Bill which will restore industrial hemp to nationwide legal production. A staggering rate of reports has predicted that the CBD market is set to triple in size by 2022 as the demand for CBD products rises. A once $390 million-dollar market in 2018 will reach up to $1.3 billion within just four short years, and there's one brand that has been preparing for the demand since 2014, CBDfx.
The CBDfx brand took to the striking benefits of CBD early on, before better health and wellness from a natural plant became a trend. The company first began its humble beginnings in 2014 and headquartered in the golden state, California. CBDfx began legally importing hemp plants into the United States, storing it at their facility, and then isolating the CBD hemp oil from the plant material by using an advanced CO2 extraction process.
The CBD Oil by CBDfx is an extraordinary product. While it's manufactured in the US, it's grown organically in European plantations where it isn't exposed to harmful chemicals like pesticides, which has the capability of damaging the unique chemical composition of CBD. Using its advanced extraction process, CBDfx has been able to create the best CBD oil that's rich in cannabinoids, terpenes, essential minerals, and fatty acids. It's a vegan product, it hasn't been genetically-modified (non-GMO), it's gluten-free, and it's a full spectrum CBD that comes equipped with all the therapeutic values of their own, creating an entourage effect. By utilizing a premium grade CBD oil, CBDfx has been able to manufacture its own proprietary blend utilizing two ingredients, its CBD oil and MCT oil, which results in a CBD product that interacts with the body quickly and easily, while preserving all of the cannabinoids, amino acids, omega 3-6 and 9's, and natural vitamins.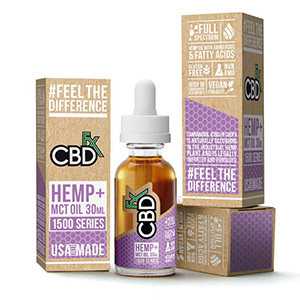 You can find CBDfx in a variety of different strengths, from 500mg CBD oil to 1000mg CBD oil to 1500mg CBD oil, there's a strength for any preference. Each batch of CBD oil that CBDfx manufactures will be packaged into a dropper bottle for easy dosing, wrapped in appealing packaging that contains all of the necessary information, and features the many healing properties of the cannabis plant. As a result of it sourcing a high-quality agricultural hemp plant, CBDfx contains a value of 0% or less than 0.3% THC, where the psychoactive compound is eliminated and the full range of CBD benefits create better health and wellness.
It doesn't just stop there, CBDfx has a whole range of CBD products that includes its proprietary blend, including edibles, topicals, tinctures, sprays, beverages, and even vape pens. There's an extensive list of products that will fit any preferred delivery method, and there's also a way for your extended family member to enjoy the remarkable benefits of CBD as well. From Pet CBD oil that's available for small, medium, and large breeds to CBD terpenes oil to our mini CBD wax pen, CBDfx is prepared for the demand with the best CBD products on the market.
If you're looking to shop for a new CBD product, we encourage you to keep CBDfx on your radar. These products can be used for a variety of issues, from pain relief to anxiety, and there are loads of benefits packed into each product you order. To ensure its legitimacy and prove that it manufactures the best CBD product on the market, the company is very transparent by providing a healthy list of lab reports on each of its products, displaying all of the compounds that go into CBDfx and traceability from the time of harvesting the plant to the advanced extraction process.