As you may be aware, I keep close eye on the incoming search terms used to land on the Guide To Vaping website.  I do this to continuously answer the questions and problems many of you are currently facing.  This strategy is how I keep delivering content that you're interested in.  With that said, I've been noticing lately that users are concerned about cloned vaping equipment and if there is any risk in using it.  Today, we're going to cover cloned vaping equipment and inform you on its advantages and disadvantages.
Cloned Vaping Equipment
Vaping equipment that has been cloned is merely a copy of the original product.  Users have flocked to these cloned products for various reasons, but with those reasons comes sacrificing some of the perks received from an original product.  However, there is truly nothing wrong with purchasing cloned vaping equipment for the most part, but many Americans will disagree, as they feel that it is necessary to purchase products made only in America in order to support U.S. manufacturers.  There is nothing wrong with that either, but what many fail to realise is that most of our household products used today and other products, are typically made in China.  The reason why most products are made in China is a result of cheap labor, low-cost materials and a highly affordable manufacturing process.  Ultimately, these China manufacturers are making the same product for nearly half the cost, if not less.
Advantages of Cloned Vaping Equipment
There are only a couple of advantages to purchasing cloned vaping equipment, such as mods and rebuildable atomizers.  With a product such as a standard clearomizer, sub-ohm tank and coil head, I would highly recommend going with the original or "authentic" brand and manufacturer since these products are already priced very reasonable.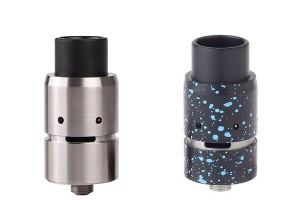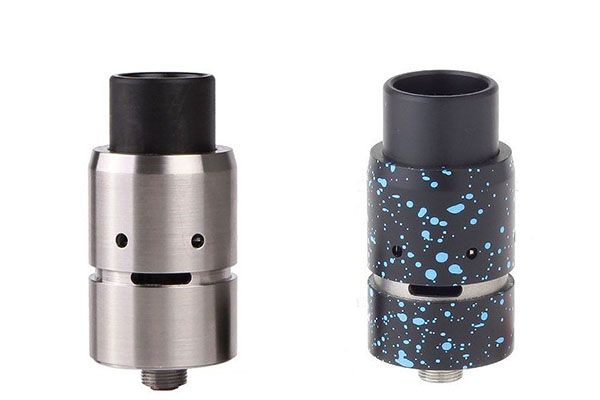 The advantages of purchasing cloned vaping equipment all comes down to the price.  Another advantage to purchasing cloned vaping equipment would be that sometimes a clone offers more color options, accessories or other features that the original product doesn't offer.  For an example, the Velocity RDA may only be offered in a stainless silver color, but a cloned Velocity RDA is offered in various solid color options, as well color options with different designs on them, as you'll see in the image provided.
The most prominent advantages of cloned vaping equipment will ultimately be the price.  Many vapers favor cloned products because the price is typically much more affordable than an original product or one's that are manufacturers in the US.  This is commonly due to the company that designed the product having to pay a machinist to cut the product for them.  The cost is rather high to hire a machinist in the US, and the materials used will only increase that cost.  Manufacturers in China, on the other hand, already have the appropriate machines, since they make the product themselves.
Disadvantages of Cloned Vaping Equipment
The disadvantages of cloned vaping equipment can easily stack up, as there are many.  What you must first understand is that even though you're able to get the product at a lower cost by buying the cloned version, you are sacrificing, often times quality, precision, as well as the potential of the product not being exactly like the original.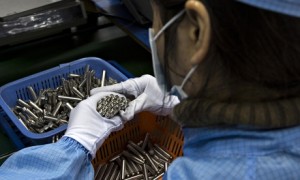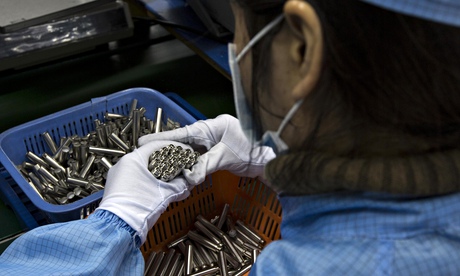 The main disadvantage you'll have to worry about is the quality of the cloned product.  Often times you'll receive a cloned product that has been made from cheaper materials, one's that are less durable and fail from heavy use, normal wear and accidental drops.  Cloned products originating from China have been known to be rushed out of the facility and into your hands, so you may also encounter that the cloned product hasn't been thoroughly inspected and cleaned, which results in leftover metal particles and machine oil.
Another disadvantage you'll potentially face is the precision from the machine work that went into making the product.  As mentioned earlier, some of these China manufacturers are moving these products so quickly through their facility that they do not take the time to make sure the machine work that went into making the product is precise and accurate, meaning holes may not be cut all the way through and parts of the product could have scrap metal still attached to them.
As stated, the disadvantages could easily stack up, as cloned vaping equipment doesn't necessarily have the best track record.  Unfortunately, there are many of us vapers that are forced to use these cloned products, despite the disadvantages, because we simply can not afford the original.
Conclusion
Cloned vaping equipment obviously has their disadvantages, but on the flip side, they have one very strong advantage, that in some eyes, can outweigh those disadvantages.  When it comes to purchasing a cloned product, it'll ultimately come down to whether or not the low price will outweigh the many disadvantages a cloned product may entail.  However, in the defense of cloned vaping equipment, there are many cloned products today that are being manufactured with better quality, increased precision and more accurately machined to the original.
If you're interested in cloned vaping equipment that carry a much lower cost, below are a few links to stores that are known to sell them.