In honor of Fear The Walking Dead, an American television series that's on AMC, we're going to list a couple of The Walking Dead inspired e-liquid companies.  Now, there are plenty of e-liquid companies that have zombie inspired e-liquid lines or flavors, but very few of them directly support the popular name.  With that being said, I went out on the search for e-liquid companies that are as close as possible to the actual name.  As a huge fan of The Walking Dead and the new companion series Fear The Walking Dead, I feel it is only necessary that I inform you first on this show that I absolutely can not live without!
What Is The Walking Dead?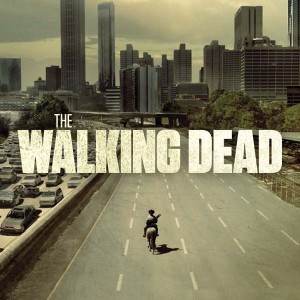 The Walking Dead is an American horror drama television series based on the comic book series of the same name.  The Walking Dead premiered in the U.S. on October 31, 2010, on the cable television channel AMC and internationally in November 2010 on Fox International Channels.  The series has been renewed each year because of its consistent increase in ratings, which have been rather high for a cable series.  It has also received credit in averaging the most 18-49 year old adult viewers of any cable or broadcast television series (during its 4th and 5th seasons).  The series has become a huge success and well received by critics, as well as being nominated for several awards.
The show starts with Sheriff's Deputy Rick Grimes waking from a months-long coma to confront an apocalyptic world that has been overtaken by zombies.  Grimes eventually reunites with his family and becomes the leader of a group that he has formed with other remaining survivors.  In their journey, the struggle together to survive in and adapt to a world filled with zombies, and some humans that have become just as dangerous.
Note: I understand that for many of you, this type of show isn't for you.  I too was like that originally, and I just wasn't into the whole zombie thing.  However, this show isn't so much about the zombies… it's about the journey of the survivors, what they do to survive this awful event, the choices they face and the decisions they make.  After watching a few episodes of the first season, it's very hard not to get into it.  I high recommend giving it a watch, and if you become addicted to it like my family and I, let us know your thoughts on this post!
Source: Wikipedia – The Walking Dead
What Is Fear The Walking Dead?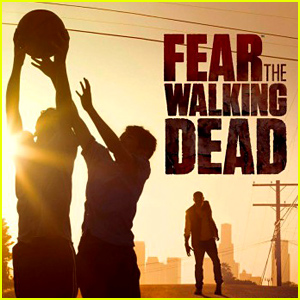 Fear The Walking Dead is an American television series that premiered on August 23, 2015.  Like The Walking Dead, Fear The Walking Dead also plays on the AMC Channel.  This is a companion series and prequel to The Walking Dead.  Thus far, there is a two-season commitment, the first consisting of six episodes, while the second season will be 15 episodes long, which will air in 2016.
The show starts off in Los Angeles, California.  In this version, the series follows a dysfunctional family composed of a high school guidance counselor and her English teacher boyfriend, her overachieving daughter, and her drug-addicted son, at the onset of the zombie apocalypse.  The four are forced to choose between profoundly changing or proceeding as their current flawed selves while they come to terms with the impending collapse of civilization.  Basically, this series is supposed to show you what took place in the beginning and how it all started.
Note:  If you're a big fan of the original The Walking Dead show, you're going to love this companion series, as I know you've been wondering what it was like when the virus originally began spreading.  I'm not quite sure if this series will go like I'm expecting, but so far I'm definitely enjoying it.
Source: Wikipedia – Fear The Walking Dead
E-Liquid Companies Inspired by The Walking Dead
I've found two e-liquid companies that are heavily inspired by The Walking Dead, that I personally felt like it was worth mentioning.  I'm in no way affiliated with these companies – I just thought they were pretty damn cool.  I haven't even tried their e-liquid, but since they relate to The Walking Dead, one of my favorite shows, I figured I'd give them a little love!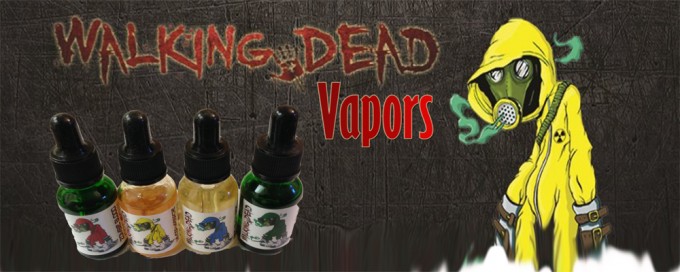 Walking Dead Vapors:  There's not a lot to their website, but I absolutely love the name they've chosen, and their logo is so… walking dead (not the logo featured in this image)!  They have a total of five flavors, all which of course are related to the whole zombie theme.  I haven't had the privilege of trying their flavors, but with a name like this, I would definitely not be opposed to it.


Walking Vaped:  This company has a very interesting website, mainly sporting its awesome "Walking Vaped" logo, which looks great too!  They have a total of 10 flavors, which are all themed around the horror portion of The Walking Dead.  Like the other, I haven't had the privilege of trying these flavors, but I wouldn't mind it with a name like this.  To be honest, I'm tempted to purchase from them merely to display their bottles in my office.  I apologize, my fanboyism really comes through when it comes to this show.
URL: WalkingVaped.com