CBD products have positively improved the way people calm down their afflictions and discomfort. Among the many benefits of using CBD, we find an improvement in sleep, decreased muscle pain, and reduced anxiety. Not to mention, the forms in which CBD is used are also gratifying.
Naturally, there is a great variety of ways to use CBD in your free time and diminish your discomfort. If you want to discover them, keep reading. Here we'll discuss the most successful ones.
Infuse It and Drink It
Drinking is a satisfactory experience. There's not only joy in tasting a warm cup of coffee or tea, but also in the simplicity of the act. After all, it takes just a couple of minutes to prepare the drink. You may take it wherever you want to drink it, be it on a comfortable sofa in your living room, or on a rocking chair in the front yard.
CBD oil can be infused in tea, coffee, or a cocktail, and drunk altogether to experience a well-earned moment of relaxation. What's more, drinking coffee with CBD is great to counteract the caffeine effects on your body. So, if you love coffee but want to avoid the increase in anxiety that comes with it, infusing CBD on it is the best alternative. 
Vape Hydrogenated CBD Oil
Hydrogenated oil is more solid than regular oil. That makes it a spreadable product, so it works perfectly for baking edibles. You may try baking bread, cakes, or cookies and enjoy a delicious breakfast with some CBD oil.
Most importantly, however, is that H4CBD (hydrogenated CBD) can be used in other forms, like vaping. All in all, H4CBD is CBD you can feel and enjoy in a fun and simple way. The h4 is the future of hemp-derived cannabinoids, it can be put into vapes in a pure, unadulterated form and produce a mild, stress-relieving euphoria without significant intoxication.
CBD Baths
Do you happen to enjoy bath bombs? They boost the experience of taking a comfortable bath to the limit. However, there is a way to improve a bath even more than with standard bath bombs: CBD bath bombs. 
Using CBD bath bombs will grant the tranquility that your life was begging for. They provide the frizzy sensation of any other bath bomb, but with the difference that the benefits of CBD go directly into your skin.
All in all, this experience makes it simpler to reap the CBD advantages without the effort that comes with cooking or infusing the chemical in your foods or drinks. Just fill your bath with warm water, drop the CBD bath bomb, and sink into the tub.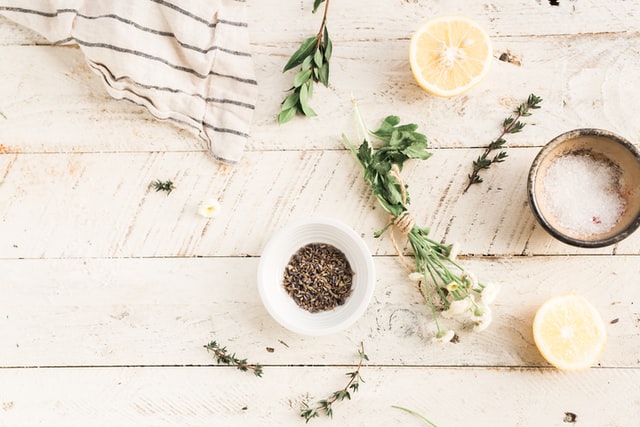 Cannabidiol products are improving the well-being of thousands of users all around the world. What's more, the different forms in which CBD can be applied make it a rather versatile product. As a result, more people get into the habit of purchasing and consuming CBD products. If it's both easy and beneficial, then why not use it?
We highly encourage you to try these cool ways of using CBD in your free time. The enjoyment and relaxation you'll feel will drastically change your life for the better.