Just 2 years ago today, I quit smoking.  I woke up on April 7th, 2014 and lit my last cigarette as my girlfriend and I had decided that when the pack was empty, we were done.
This was no easy task, as I had been smoking up to 2 packs a day since the age of 13, a whopping 22 years before my quit day.  I actually believed that I would eventually die from a smoking related disease, or by falling asleep with a cigarette in my hand and setting myself on fire.  I had tried every single method that was accepted and encouraged by health professionals:
Patches
Nicotine Gum
Magic pills that make you crazy
Quitting cold turkey
Hypnotherapy
Acupuncture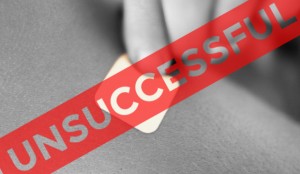 Everything on this list had 2 things in common, they were all recommended by doctors and Internet help groups, yet none of them worked.  I had been "trying to quit" since my early 20's, not because I actually wanted to quit, but because I had been made to feel bad about smoking.  Cigarette packs in England have the words "Smoking Kills" in big letters on the front – they want to make sure you understand what you are doing every time you light up.
It was only after I lost my mother to cancer, caused by smoking, that I became serious about not ending up the same way.  From realizing she was ill to being put in her casket was less than a 3 month journey for us, one that I vowed not to put my family through in 10 years time.
On our quit day, we had been vaping for 3 months.  We were dual using as we attempted to steel ourselves for the massive leap to being cigarette free.  I remembered all the times I tried and failed, and I remember a therapist telling me that I should probably not try to quit for fear of me seriously hurting someone (this actually happened when I was in my mid twenties and found out that without nicotine and caffeine I had anger issues), basically my heart was in my throat because of fear.
The first day, I craved for cigarettes.  Not because I needed the nicotine (I was vaping 24 mg/ml e-liquid), but because it felt as though someone was keeping me away from my best friend.  The next day, the exact same thing.  Every time I felt like I needed a cigarette, I picked up my MVP V2 and hit it until the need subsided.  By day 3 I realized that I was getting all the nicotine I needed, so I could finally let go of the idea of needing to smoke.
I thought I was vaping too much to compensate because I was starting to feel sick to my stomach and had headaches — it wasn't until after the fact that I realized that this was my body cleansing itself of ALL THE OTHER chemicals that they put in cigarettes to keep you hooked.
By the second week, I wasn't even thinking about smoking after meals or when I woke up in the morning.  Picking up the mod had become second nature and my smell and taste buds were resetting fast.  (warning: everything starts to taste good and you will want to eat EVERYTHING IN SIGHT)
Now, it is 2 years down the line.  Cigarettes are a distant memory, and in all honesty I don't need to vape anymore.  On an average day, I switch between 0 and 3 mg/ml depending on my mood, and my fiancée does the same.  The main reason I still vape is because I enjoy it and it starts conversations with people who are still smoking.  I will not try to convince anyone to quit smoking who does not wish to quit, I have been there and know it is not going to work.

If you want to quit smoking and are looking for advice and encouragement, I and hundreds of thousands of other vapers are here to help you along.
Vaping IS NOT smoking, my lungs are as healthy now as a person who never smoked.  Regardless of the things the media want you to believe, one will save your life and the other WILL kill you.
I am sharing this story today not only to give myself and my fiancée a cyber high 5 for getting away from cigarettes, but also to hopefully serve as inspiration for someone who may be about to embark on a journey similar to ours.  Just remember, you can achieve anything in life, you just have to want it.
As always, enjoy your vaporizer and vape safe!