It seems that many people have jumped at the chance yesterday to update the Reuleaux RX200 to version 3.1.  Unfortunately, it appears that rather than vaping at 250 watts, they were left holding bricks.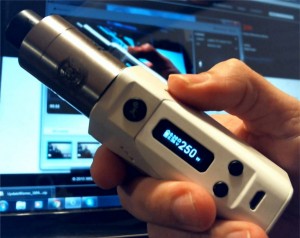 Fear not as we have the solution!  We are going to tell you the correct way to install the firmware, without risk of breaking your device.  Don't worry, even if you are currently holding a glorified door stop, we can help you get it up and running again.
Unlike many vapers, these devices are designed to protect themselves from harm — you would never see a Reuleaux walking down the street with batteries and change in its pocket, and in the same breath it would never allow you to perform an operation that can damage its internal components.
We aren't going to debate on whether this is truly 250 watts of vaping power, but I did put a volt meter across the poles, and when I cranked it all the way up, the voltage reading on the screen is accurate.  I ran a 0.28Ω coil at 8.36 volts — that makes it 250 watts according to Ohm's Law.  It took 3 seconds to set my cotton on fire, but that is beside the point.
If You Currently Have A Brick
For the people who have bricked their device, we'll start with the simplest part.  As it happens, some RX's have been known to develop parental hate if you try to update them while they still have batteries in the sled, which means that this was probably the problem that caused your device to cease working.
The information I was given was as follows:
Remove the batteries and put them to one side.
Insert USB cable into your PC.
hold down the Up (right) button on the RX 200
Insert USB into RX while still holding the button.
Open the updater and finish what you started.
Go back to vaping, or setting your cotton ablaze with your new-found power.
For The Rest Of Us
It is still better to be safe than sorry.  Take the batteries out so you don't have to find out if you are one of the unlucky few who has a device that is really protective of its circuitry.
If you haven't already done so, head over to Wismec and grab the latest firmware upgrade, Version 3.1 is live and ready to make life a little more fun.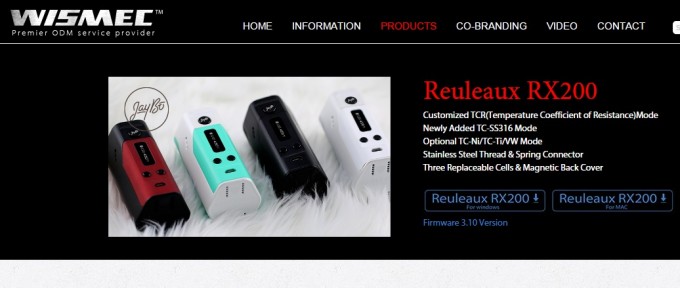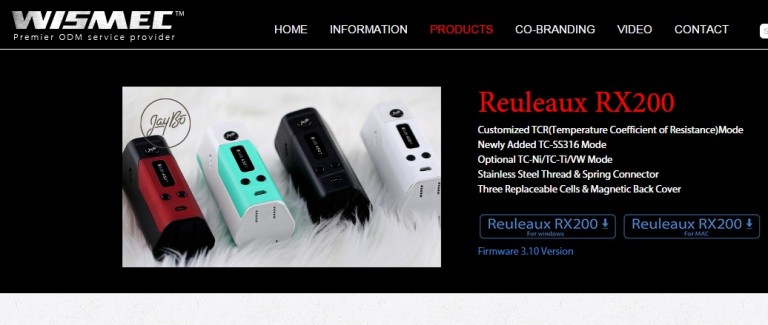 Unzip the download file and head inside, you want to click on the Update Wismec.exe file.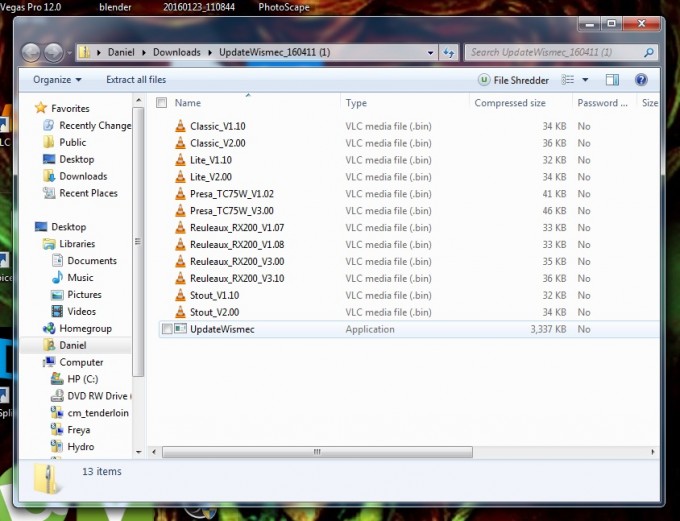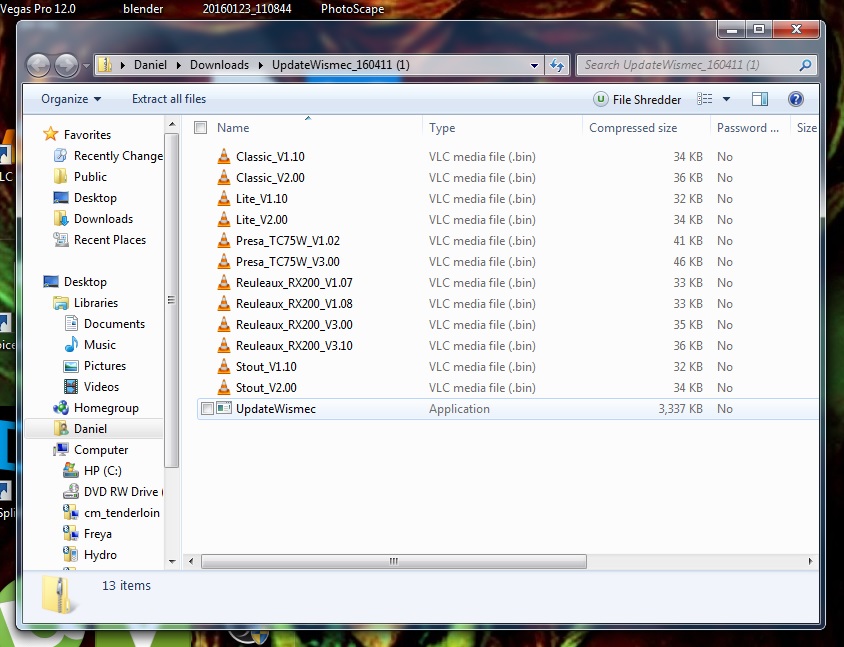 Plug your USB cable into your computer and then into your RX 200.
You should hear your computer tell you that it see's the device and the updater should show the devices current status.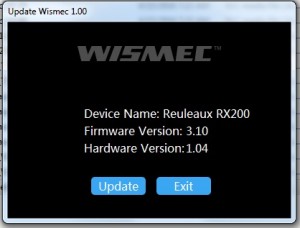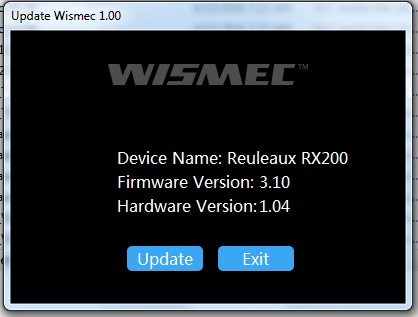 Hit the update button, and on the next screen hit the icon marked Reuleaux_RX200_V3.10.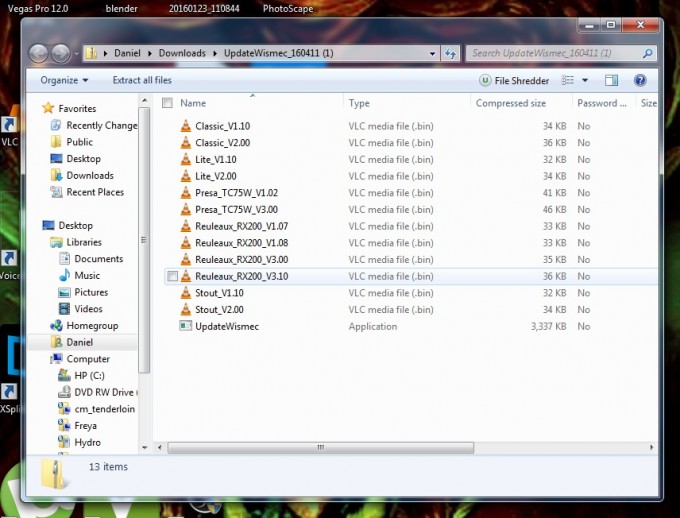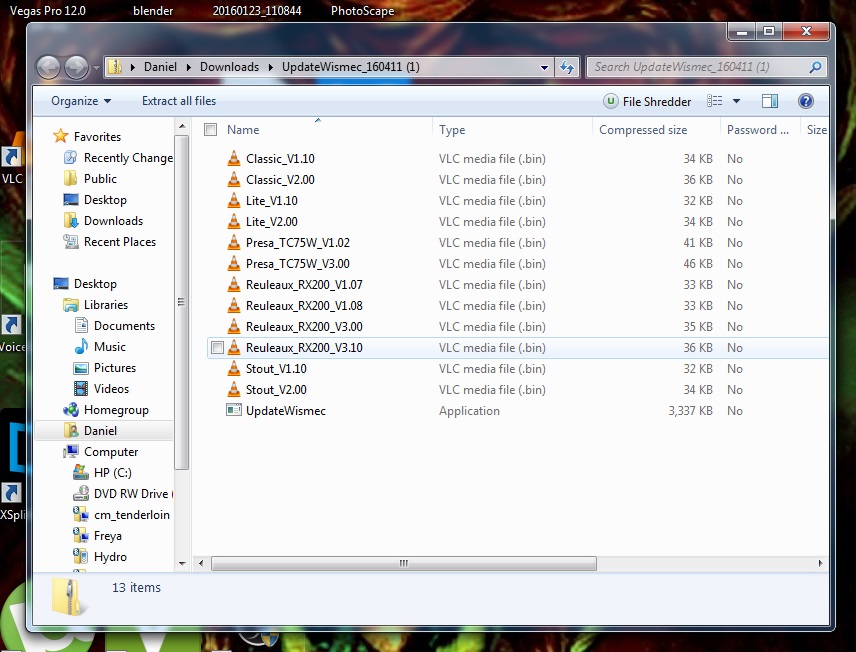 It will tell you when it has completed its progress, and you are then free to unplug your device and follow in the footsteps of our friends in the first group.
I personally will never need to have 250 watts of vaping power on my device, and in all honesty after putting the update on here today, I will probably never use it again — although it is fun to be able to crank it that high, if you want to.  I enjoy long slow hits on my mod, not having to be careful in case I accidentally set the inside of my face on fire, but should I ever need the power to start a campfire in the woods, I know my device has me covered.
As always, enjoy your vaporizer and vape safe!