If you like vapes that taste like tea, this review of The Hipster Vape Company's e-liquid should be right up your alley.  Even if tea isn't your thing, you may find something in this line that fits your taste buds perfectly.  While walking around at VaporSlam 2, I approached the VapeRite booth and was drawn in, not by the logo's on the wall or the vape cannon that was being viciously set off in the direction of any passing vaper (don't worry, no one was hurt, it was only vape rings), but by the fact that in amongst the strong sweet smell of banana's, strawberries and a thousand different yogurt flavors, I could smell Earl Grey tea.
As an Englishman, I know that smell from a mile away and at that point in time, dehydration was kicking in and I needed a cuppa.  I was actually saddened to walk around the corner and not find a tea-pot waiting for me, but a line of e-liquids that blew my mind.  I bought 2 bottles on the spot and left my business card on the table, thinking that when I got back home after the weekend I was going to throw up a review of the bottles I had bought.  Between my old lady and myself, those bottles were gone before we got home, but I guess leaving my card on the table worked, because a week later the wholesale accounts coordinator made sure I had replacements in hand, not only of the bottles I had bought and vaped, but the entire line.
Over the next couple of minutes, we will take a look at the packaging, the product and see how it vapes.
Packaging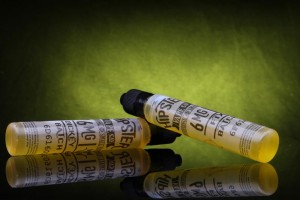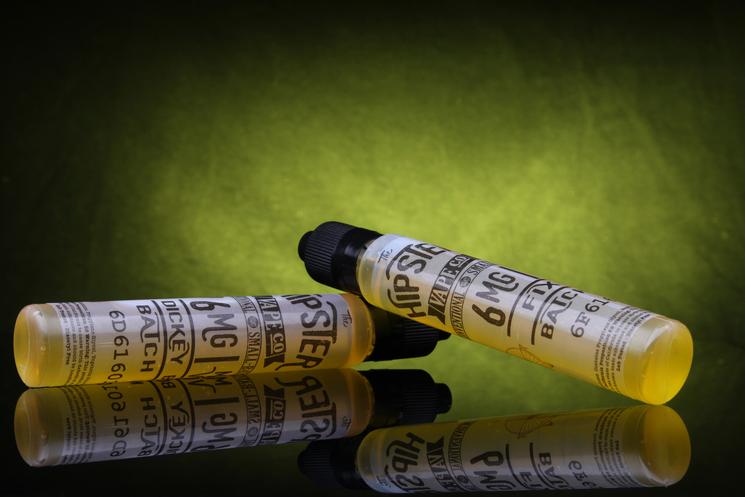 The e-liquid comes in unicorn bottles, plain and simple. Whether you get the 15ml sample packs or the regular 30 ml offerings, they come in plastic.  For me personally, this is quickly becoming a plus point.  While I still appreciate glass bottles, I am not of the opinion that a premium e-liquid has to be sold in glass.  I can drop a unicorn bottle a thousand times and not worry about it smashing and losing the awesomeness inside, try it 3 times with a glass dripper and see if you have any left.  Each bottle is child proof and has simple yet effective labeling.
The company isn't relying on anything on the outside of the product to sell their wares, they are hoping that the contents are good enough to sell themselves.  All the information is bold enough to read from a distance, apart from the extensive warnings written around the bottom: warnings that have become standard on the majority, if not all e-liquid bottles.
One thing that stands out on the label, for me personally is the batch number of the e-liquid,  This tells me that if I have a problem with the product, I will be able to track it back to the company and they will be able to correct not only my problem but those of any other customers who have purchased the same product.  The best thing, as far as I am concerned about small batch production.
Product
We have 5 extremely different flavors, all with unique profiles and varying feels to them.  Each liquid has a different color, so even without the label they are easy to tell apart.
The flavor profiles are as follows:
Stache:
A brightly brisk concoction of peaches, berries, and tea, brewed to perfection with a hint of sweetness.
Dickey Bow:
Vape with style and finesse with this obscure blend of bright tropical fruit and a distinguished finish of earl grey tea.
Bowler:
A nutty, savory-sweet, delicately balanced mélange of delicious waffle flavor.
Fixie:
A seductive marriage of watermelon and strawberry with a sprinkling of enticing pineapple that keeps the love going strong.
Costello:
A sweet & sour explosion of lemon-lime, cherry, and lively berries, fresh from the harvest to your mouth.
Of the 5 I have not found a single one that isn't off the charts.  Dickie Bow and Costello are the kind of vapes you can be hitting all day and then pull a sad face when you realize you have run out.  The company have decided to move away from the crowd of mass-produced e-liquids that seem only to differ in name as these flavors are all completely off the beaten path — in a good way.
How Does It Vape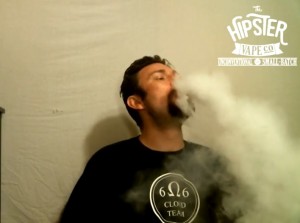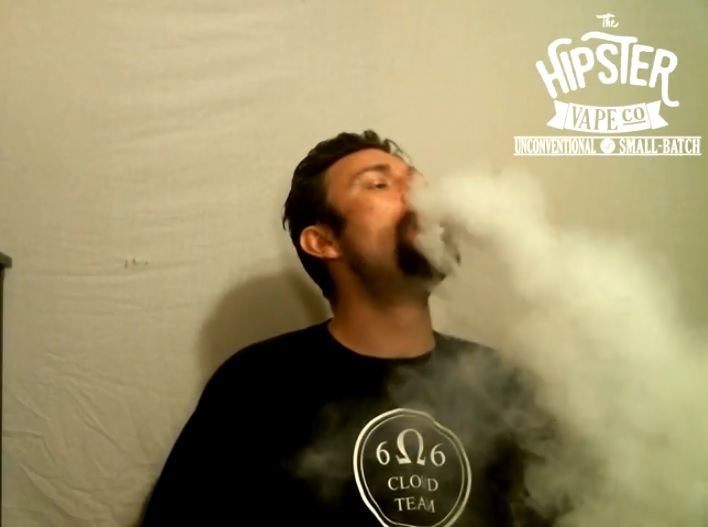 Here is my problem with this e-liquid.  It vapes too well.  There is no drop off in flavor as you raise the temperature or change from an RDA to a tank, however you choose to vape it the flavor remains solid.  As a max VG line it produces thick creamy clouds and produces solid flavor, the only problem is, as I have already mentioned, the bottles aren't big enough: or maybe I just vape too much too fast.
Is The E-Liquid Fairly Priced
To pick up a bottle from this line from the VapeRite website will cost you 18.99, which as far as I am concerned is the current industry standard for a 30 ml bottle of Premium juice.  There are those who will complain that e-liquid isn't considered "Premium" unless it's in glass, but to those people I will say one thing: Quit judging products on the packaging, half of the time if someone spends a fortune to make the outside look pretty, it's for a reason.
Other Points
It is that time of the review, where I once again complain about the same thing I have said about many other companies that do not offer the e-liquid above a 6 mg/ml, cutting themselves off from a massive portion of the vaping market.  Specialty lines aside or the fact that many "hobbyist" vapers don't go above 6 mg, we make up a tiny portion of an ever-growing market who are using these products to get away from cigarettes.  Not offering higher nicotine levels is basically telling those people who you don't want their money.
This is not a dig at this or any other company, just a point to consider in the future as the business moves forward.