Originally gaining much success in the vapor products industry years ago with manufacturing e-liquid, a company changed its focus towards providing CBD that is affordable and effective. Earthbound CBD is a brand that was created to combat the overpriced CBD market by developing a collection of two vape juice flavors that not only tasted great, but were also made with quality, and affordably priced. To give you a better insight into these products, in this article we're going to share an Earthbound CBD Vape Juice Preview.
Earthbound CBD Vape Juice
The Earthbound CBD brand is one that truly deserves your attention. It is made up of a collection of two flavors, both very unique from one another yet delivers a universal taste that everyone can enjoy. Based in Rockford, Illinois, Earthbound CBD utilizes the best hemp extracts for its vape juice. To start the process, the hemp undergoes a complex CO2 extraction method and is then tested by Proverde Labs before it is mixed, then tested yet again after the product has been mixed, blended, and ready for packaging. This ensures the quality is perfected throughout the whole process of manufacturing the product.
All of its products are manufactured in a cleanroom environment abiding by strict guidelines as well. Earthbound CBD is available in a 30ML bottle with two concentrations of 500mg and 100mg. It uses Propylene Glycol, Vegetable Glycerin, Artificial, and Natural Flavors, and CBD Isolate as its ingredients.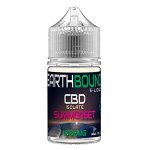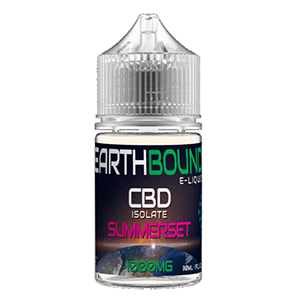 The Summerset CBD E-Liquid is a fantastic flavor to dive into, especially if you are one that hasn't experience many flavors in vaping form. It provides aromatic citrus, pink lemonade that has perfectly blended with a group of fresh mangoes. The flavor is extremely delicious and with the combination of pure CBD isolate, you'll find yourself enjoying every draw as you unwind and relax for the evening that awaits you.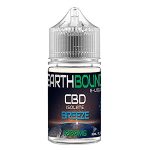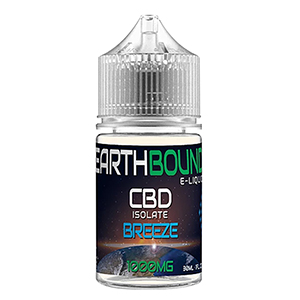 The Breeze CBD E-Liquid is just as impressive, yet intrigues a different layer of taste. It's one that you're sure to enjoy if you don't mind a dazzle of chilling temperatures added into each draw. Ultimately, this flavor consists of a berry punch melody that is freshly revitalizing to the taste buds. Its flavor is already satisfying, though the experience is completed with a complimented cool finish.
Conclusion
Choosing the perfect CBD Vape Juice has never been easier. Earthbound CBD is an outstanding manufacturing brand that has developed two of the industry's best flavors to explore. Summerset and Breeze deliver a remarkable taste and they're crafted to offer complete satisfaction, whether that be from the flavor, the benefits of the potent CBD isolate it uses, or the incredible quality. This brand is no doubt, out of this world. Get your head out of space and plant your feet on solid ground by taking a journey with this Earthbound CBD.