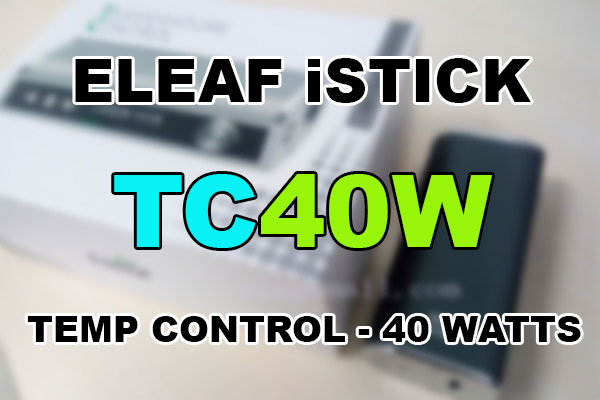 That's right, Eleaf is about to release its next device, the iStick TC40W, which features temperature control and can fire up to 40 watts.  Unfortunately, I feel that Eleaf is a bit late to the game on this one, but I feel that the price point (which is still unknown) will make up for it.  You can look at this device as an introduction to temperature control for those that haven't experienced it yet and on a tight budget.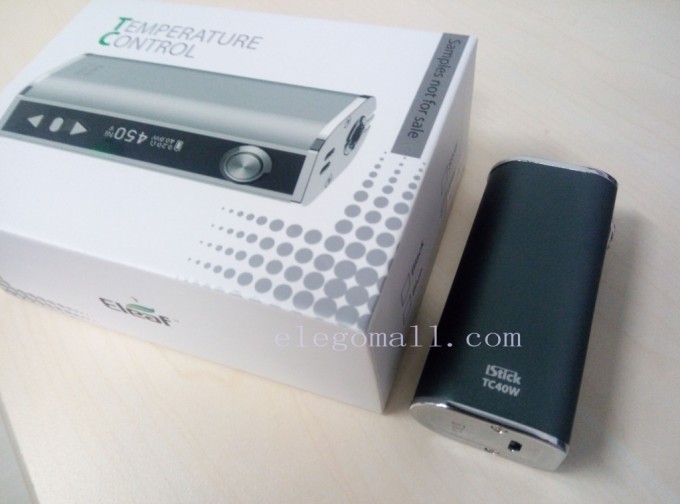 [blockquote cite="Elego Mall" float="left" align="left"]iStick TC40W, an innovation of iStick series battery, adopts newly introduced technical element of temperature control, which will bring out a unique vaping experience by adjusting temperature setting. Despite the small size, it can reach 40W with as large as 2600mah battery capacity. Moreover, all stainless steel threads and elastic spring connector endow it with strong wear resistance. With temperature control function, power saving will also be a plus.[/blockquote]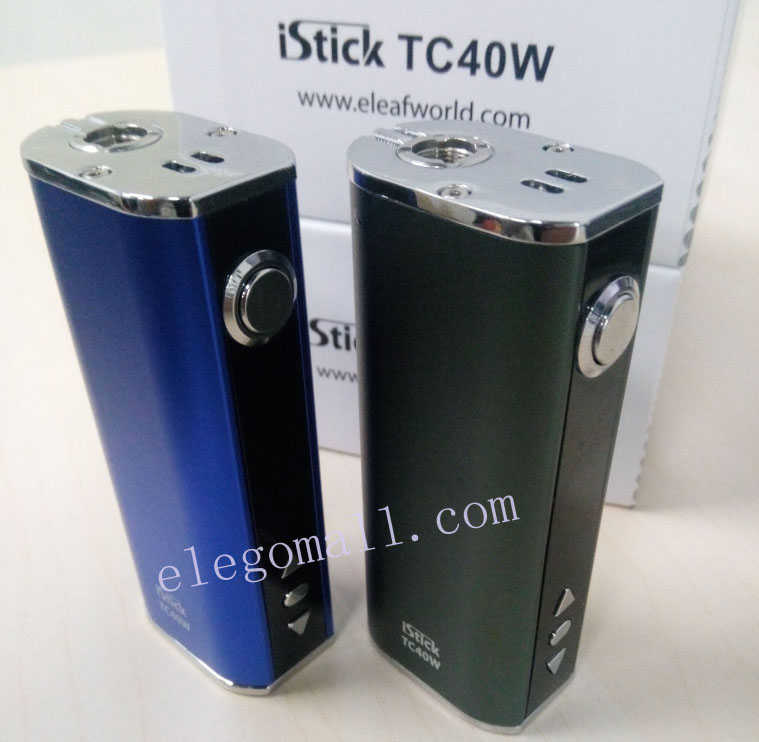 In this next picture you'll see the comparison in size between the iStick 30W and the new iStick TC40W.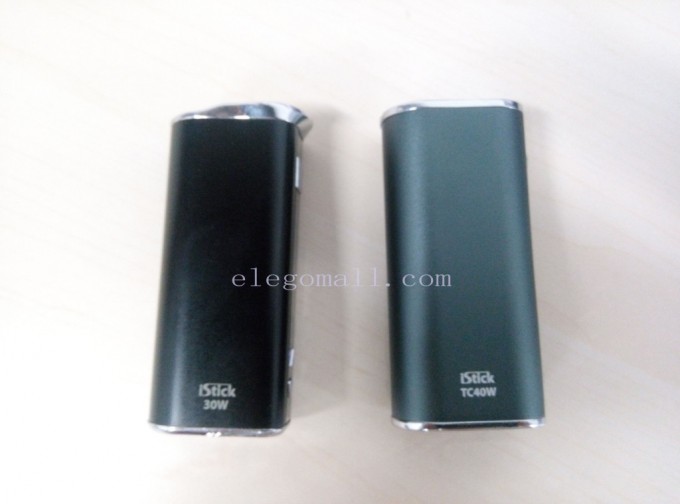 And, just to prove that this little monster will be packing the temperature control feature, it shows on this screen that it's in Ni Mode (Nickel/Temperature Control).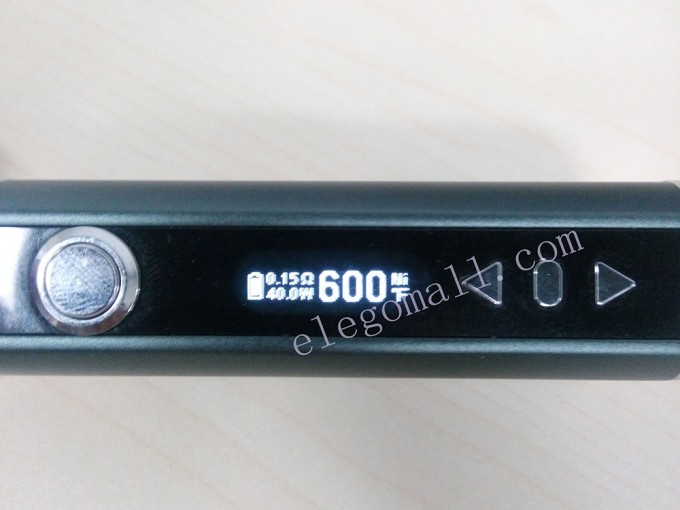 Known Features/Specs
40 Watts
Temperature Control
Ni Mode (Nickel)
Wattage Mode
Up To 600F
2600mAh Internally Charged Battery
iStick TC 40W NOW Available: GET IT HERE