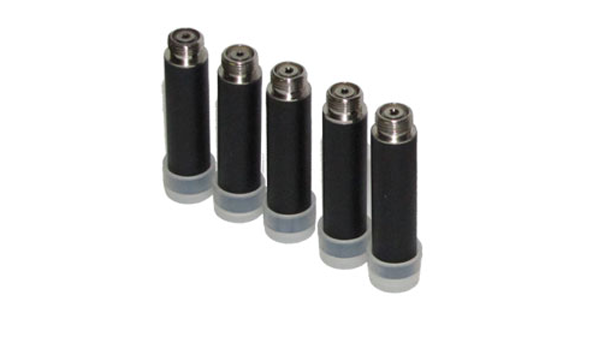 So you've come from using your common blank cartridge to now using a cartomizer or maybe you are just interest in making a switch.  Either way, let me tell you about what a cartomizer is so you'll know what you're dealing with. So, you're probably asking yourself, what are electronic cigarette cartomizers and how to use them.  Cartomizers are pretty much a blank cartridge and an atomizer together.  You may think "well, how is that any different from having the normal setup that usually comes with e-cigs?".  Well, let me be the first to tell you, there is a big difference.  Not only do the carts hold more liquid, but the filter isn't as cheap as in a regular blank cartridge.  The way you fill the cartomizer is also a lot different than how you would fill a blank cartridge, and you could navigate to the video section and see that after you're done reading this article.
Now you are wondering where would you drip in the liquid if it's all one solid piece, well let me tell you all about it.  At the top of the cartomizer there is a rubber cap.  In that rubber cap is a hole, which of course is where you suck through.  You can use a paper clip or something of the sort to stick into the hole and pop out the rubber cap.  Once you have the rubber cap off, you will notice that the filter is much different than what you see in a blank cartridge.  With a cartomizer, you want to avoid dripping your liquid into the middle.  In this case, you want to tilt your cartomizer slightly and drip onto the side of it's inner casing so that it flows down to the filter.  If you are still a bit unsure how this all works, as I said before, you can watch a video of it on the video page.
In my honest opinion, cartomizers are defiantly a step up if you are a beginner to vaping.  Not only do you get a new atomizer each time but you are also getting a new filter as well.  I highly suggest you purchasing a cartomizer, if not to use it, you can at least try it to get the full experience out of your e-cig.