First Impressions
While there are many devices on the market that take on different shapes, designs, and colors, I have yet to see anything quite like the Slaps Disposable Vape. It is small, shaped far differently than any other device on the market, and despite its compact design, it comes with many features that make it worth using. Due to its design, it can be tucked away in your pocket when it isn't in use or it can fit discreetly in the palm of your hand when it is.
When first removing it from its packaging, you'll notice that the device has a charging port for an even longer battery life. You'll notice it has an adjustable airflow control feature that allows you to fine-tune your experience by balancing the airflow and flavor output. You will also notice that the Slaps Disposable has a comfortable mouthpiece to make sure the device is even comfortable for your lips during use.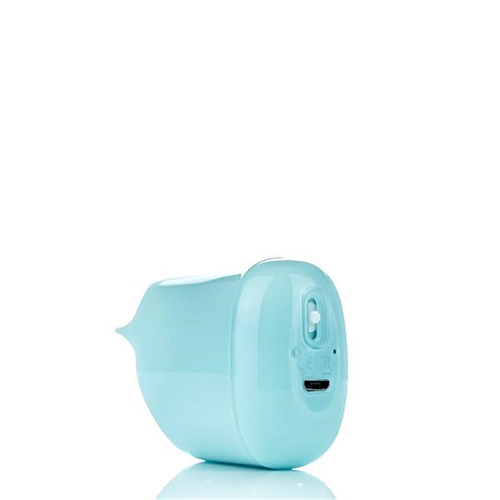 Although its outer appearance is certainly impressive, I couldn't help but wonder how the device would compare to the features that are advertised by the Slaps Disposables brand. It claims to house a large built-in battery, a 12mL vape juice capacity, and to provide up to 4500 puffs. The details they've shared couldn't have been more accurate. The device came pre-filled and pre-charged, so I was able to use the device for quite some time before noticing it needed to be recharged. While the battery didn't last as long as other disposables, it is rechargeable and I was able to continue vaping after roughly charging the device for 20 to 30 minutes. There was little downtime, and though I didn't take the time to count each puff, I was able to enjoy using the Slaps Disposable Vape for several days even though I vape quite often.
The Performance
You wouldn't imagine that a device so compact would perform so well but it does. Manufacturers have dialed in the details and perfected the combination of the battery, coil, and the ratio of vape juice so that you're never left dissatisfied. I was able to further enhance the performance just the way I like by manually adjusting the airflow myself. By adjusting the airflow, I was able to balance the amount of flavor and vapor I received. When I would reduce the airflow, the flavor would increase slightly. Increasing the airflow would slightly reduce the flavor but would bump the vapor output up just a notch. The adjustment would make a minor difference but definitely noticeable.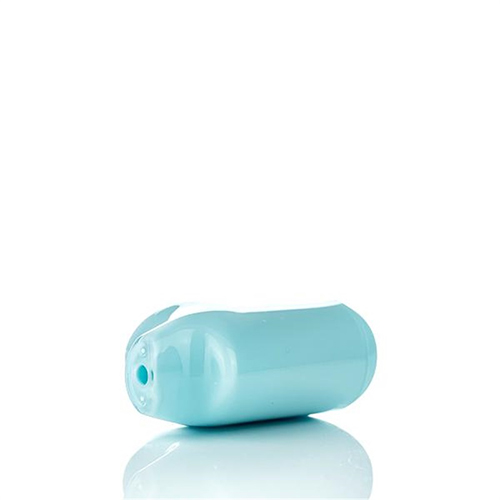 How It Hits
There are many disposable devices that aren't as feature-packed. The Slaps Disposable Vape, on the other hand, can be recharged to rejuvenate the performance output you receive from the battery, and the airflow can be adjusted to enjoy more flavor, more vapor, or experience a balance of them both. It's these features that made the device hit very well. Each puff was flavorful, enjoyable, and very satisfying because of the features, taste, and 50mg of salt nicotine that's infused into each blend.
Note: If you're looking for something more compact and just as satisfying, there is a smaller version of this device available, the Lil Slaps Disposable Vape. Be sure to check it out!
The Slaps Disposable Vape Flavors
I chose two flavors to share in this review. I felt that the Iced Watermelon Strawberry would give me a good idea of the complexity of the flavors, while the Iced Peach would reveal the quality of individual flavors. I'm also a huge fan of peach and menthol flavors too.
Iced Watermelon Strawberry
Something fruity, refreshing, and introducing my mouth to a variety of flavors is what I was after. Iced Watermelon Strawberry seemed like the perfect candidate for my taste test, and it did not disappoint whatsoever. The delicious combination of ruby red strawberry flavor and juicy mouthwatering watermelons perfectly balances with the refreshingly cool taste of menthol. From puff to puff, I enjoyed what seemed like a winter wonderland of fruit flavor, and I wanted nothing more.
Sometimes when you vape a combination of flavors, it's easy to overlook the quality of each individual flavor. Manufacturers use this technique to hide the taste of individual flavors, giving them more tolerance between tastes. Maybe the watermelon flavor is a bit off but you'll never notice it in the pool of mixed flavors.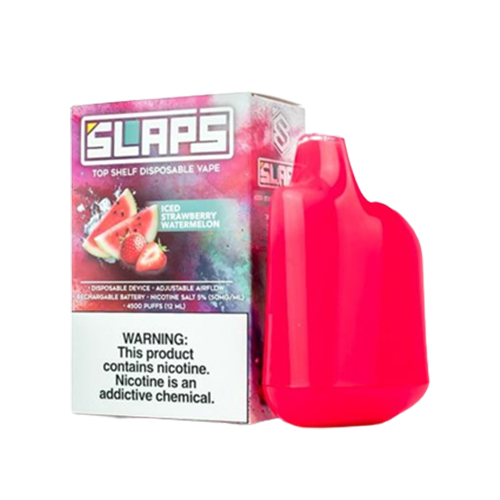 Iced Peach
To get an idea of the quality of each individual flavor without the extra chatter, I chose Iced Peach. These are two flavors, peach, and menthol, that I've always been a big fan of, even to this day. When taking a puff from this device, you'll notice a blend of the two flavors coming together. Although I'm picky when it comes to flavors, I did not mind the ratio of menthol versus the peach flavor. While they were balanced, for the most part, the menthol was more dominant, which most menthol blends are. Nonetheless, I was satisfied with the overall quality of the flavors.
Creating a flavor that nearly stands on its own can be scary for some manufacturers. In this case, it reveals the true flavor of fruit and must mimic the taste to create an authentic experience, as this is what users will compare it to. If the flavor is off by just a bit, it won't taste like an actual peach and may receive a bad review. Thankfully the peach flavor in this vape juice blend was pretty close to what anyone would expect, and hope for.