In the modern world, mental health is gaining importance globally and has become a hot topic among everyone regardless of age, sex or nationality. Everyone likes to talk about things and goals but it is very difficult to implement them in your life. With work/study and personal life, it becomes difficult to maintain harmony between the two. The covid-19 virus or the pandemic boosted the work from home and college from the home culture completely ruining the balance in the daily schedule of the world. Approx more than three fourth Americans reported symptoms of depression during covid-19. To fight or tolerate this stress and depression, people started using substances and various other meanings. 
Another reason for such an increased figure of mental illnesses is so much modernization and invention in technology. The online social presence is gathering so much importance currently because of social media sites. The people who don't get the same opportunities as their online friends to travel/party/ shop like others feel FOMO(fear of missing out) and Stressed. That's when people get so fed up that they find solutions to this problem and what can be better than an organic solution these days.
Patients have become so aware with the help of the internet that they now do research first and then go to a doctor. And, sometimes find a solution to problems themselves only. That's when this product came into the picture and you can find CBD joints here, there, and everywhere. It is an organic product people believe more in them when compared to other allopathic or synthetic medicines. Organic products have many qualities like almost zero or no side effects, have healing properties in them, are more inexpensive, stabilize hormones and metabolism, power up the immune system, etc. 
We will find out more about CBD joints and how they can prove a blessing or curse to the human body with their different benefits. 
What is CBD?
Cannabis Sativa is the plant name from which Marijuana and CBD-based products can manufacture. Leaves contain different chemicals in them. A hemp extract is present in the plant that possesses delta-9-tetrahydrocannabinol(THC). The psychoactive element of marijuana products which induces dizziness and sleep-like feeling is none other than THC. But, hemp extract contains only 0.3 percent of THC, which is almost zero. The roots of the Sativa plant belong to Central Asia, specifically the Indian subcontinent. People have used it as medicine traditionally a lot. Research and developments are happening so fast in this CBD industry that the government has started working round the hour for faster approvals and governance for its uses and distribution among various parts of the nation.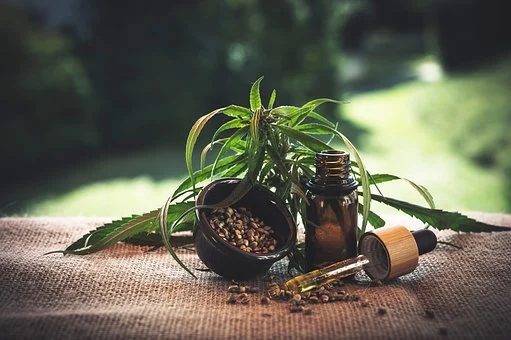 What are CBD Joints?
CBD Joints are cigars made from dried leaves of the plant that are non-intoxicating. CBD-based products are a famous substitute for marijuana products due to their non-psychoactive quality, but smoking joints give you a calm mind.
The Endocannabinoid system (ECS) is a process that contains cannabinoid receptors in the central nervous system of the body. Delta-9-tetrahydrocannabinol restrains the different cannabinoid receptors that produce pleasure/euphoria like marijuana products. 
Improves sleep cycle
A good night's sleep is the most crucial part of a healthy lifestyle among humans. In this pandemic, many citizens report that they can't sleep at night when they go to bed. Even after working 12 hours a day, they keep overthinking and stressing about all the unnecessary things in life.
A report has shown that CBD joints help improve an illness in which people act out their dreams resulting in poor sleep and nightmares. There are many sleep disorders that can affect your daily schedule.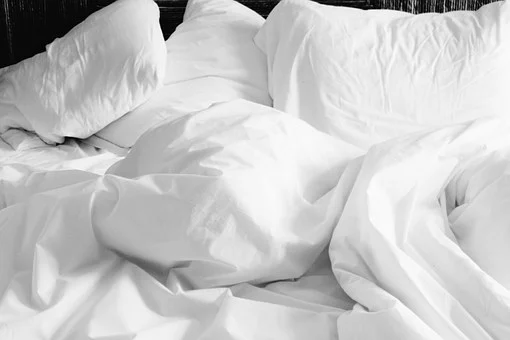 The contents present in these joints help reduce the rate of metabolism in the body and stop the brain from overthinking unnecessary things. People who have insomnia might get relief from the consumption of these products. It can act like a waking agent among users, and both humans and animals can use it to improve their sleep.
Increases energy
When mental and physical illness stays for a longer time in the body, it can give birth to tiredness or lack of focus. Other than the benefits Cannabidiol sustains, it has some healing powers/properties in them.
It comforts the central nervous system, which is very important to focus or concentrate on something. Many clinical studies suggest users can consume CBD joints to gain energy. And it is safe to use even daily. But, the user must always keep a count on the dosages as excess usage can lead to addiction to these products. By improving your energy and healing, these products also reduce the chances of seizures and other problems in the future.
Reduces stress
More than half of America feels stressed fifty percent of the time in a day despite the profession, lifestyle, and money they have. Users consider CBD joints the most suitable option to release stress and tensions. In the previous statement, users believe inhalation is the best and most effective method to consume CBD because it is a quick way to absorb it. 
Some users also prefer to take them in oral form. But, scientifically, CBD joints are the most efficient way to take if you want relief from your mental illness as early as possible. CBD gets in your nerves faster through vaping or inhalation than other forms of taking it. It helps reduce the production of Cortisol(the stress hormone) which produces glucose in the bloodstream. Increased glucose levels make it very difficult for the brain to concentrate on things.
Improves cardiac health
Poor cardiac health is the foremost reason for death among Americans nonetheless of age and gender. More than six hundred thousand citizens pass in the United States from cardiovascular diseases every year. That is almost one-fourth of the total deaths that take place in America. Cardiovascular diseases happen due to high blood pressure, high blood cholesterol, inflammation, etc. Sometimes they become roots to other severe illnesses. CBD joints contain anti-inflammatory qualities. They show a direct effect on the arteries by reducing inflammation and regulating the blood flow. 
Is it legal?
Yes, the production and consumption of CBD and related products are legal in more than 70 percent of the states, and the proceedings are in line for other states. There is no guarantee about the effectiveness or quality of the products by The Food and Drug Administration (FDA). But, for public benefit, they can keep a tab on false health claims and the marketing of products.
Conclusion
So CBD joints are a blessing or curse. We left that decision for you to decide. A user can decide for themselves now how herbal/organic treatments can have an edge over synthetic/allopathic medicines. Yes, they are in the early stages of test & examination but, still, in terms of side effects, cost, etc. They are a better substitute.