With the increasing popularity of vaping, disposable vapes have gained significant attention due to their convenience and ease of use. Two popular options in the market are the Elf Bar VPR Ultra Disposable Vape and the Fifty Bar Disposable Vape. In this article, we will explore the features and advantages of these devices while highlighting the benefits of rechargeable disposable vapes over non-rechargeable alternatives.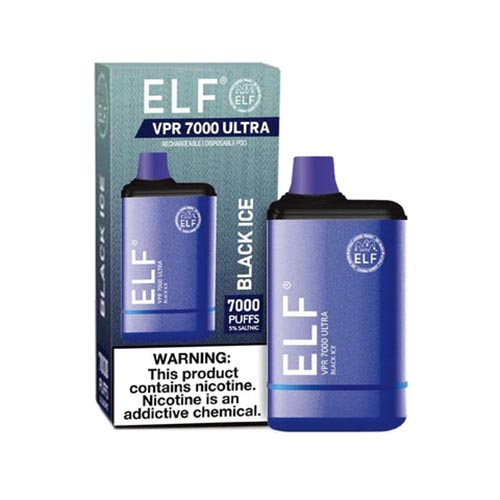 The Elf VPR Disposable Vape is a sleek and compact device that offers a satisfying vaping experience. It comes pre-filled with vape juice and is equipped with an integrated coil and battery. Fitting comfortably in the palm, the Elf Bar VPR is not only compact but looks appealing as well. It features an integrated rechargeable battery and a large vape juice capacity, which allows it to provide up to 7000 puffs, which is far beyond most devices currently on the market.
Key features of the Elf Bar VPR include:
Flavor options: The Elf Bar VPR Ultra is available in a wide range of flavors, allowing users to find their preferred taste. From fruity blends to classic tobacco flavors, there is something for everyone.
Nicotine strength: Users have the flexibility to choose the nicotine strength that suits their preferences. The Elf Bar VPR offers different levels, catering to both light and heavy smokers.
User-friendly design: The Elf Bar VPR features a draw-activated firing mechanism, eliminating the need for buttons or settings. Simply inhale on the mouthpiece, and the device will automatically produce vapor.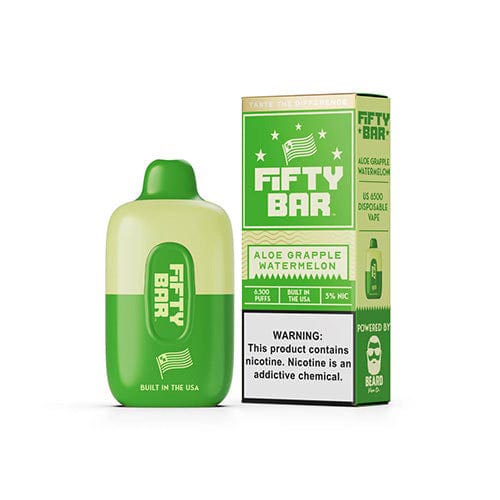 The Fifty Bar Disposable Vape is another popular option among disposable vapes. It boasts a range of attractive features that make it a preferred choice for many vapers. What's most impressive about this device is its simplicity, its size, and what it has to offer compared to other options. It has a large integrated rechargeable battery and a 16mL vape juice capacity, allowing for as many as 6500 puffs. Filled inside each device are flavor profiles created by Beard Vape Co., an industry-leading vape juice company known for developing incredible vape juice flavors.
Here are some notable aspects of the Fifty Bar:
Long-lasting battery: The Fifty Bar is equipped with a powerful built-in battery that ensures a longer vaping session. It can last for several days or even weeks, depending on individual usage.
Durable construction: The Fifty Bar is known for its sturdy build quality, making it suitable for individuals who are constantly on the move. It can withstand accidental drops and everyday wear and tear.
Variety of flavors: The Fifty Bar offers a diverse selection of flavors, including refreshing menthol, sweet desserts, and tropical fruits. Vapers can easily find a flavor that suits their taste buds.
Advantages of Rechargeable Disposable Vapes
While both the Elf Bar VPR and Fifty Bar Disposable Vapes offer convenience, there are distinct advantages to using rechargeable vapes over non-rechargeable options.
Here's why rechargeable disposables are beneficial:
Cost-effective: Rechargeable disposables are more cost-effective in the long run. Users can use the device as long as they want to ensure all of the contents inside have been vaporized. With many non-rechargeable vapes, the battery runs out before you're able to vape all of the vape juice within it.
Consistent performance: Rechargeable disposable vapes typically provide a more consistent vaping experience. As the battery depletes, the device doesn't lose power, resulting in consistent vapor production and flavor until the battery needs recharging.