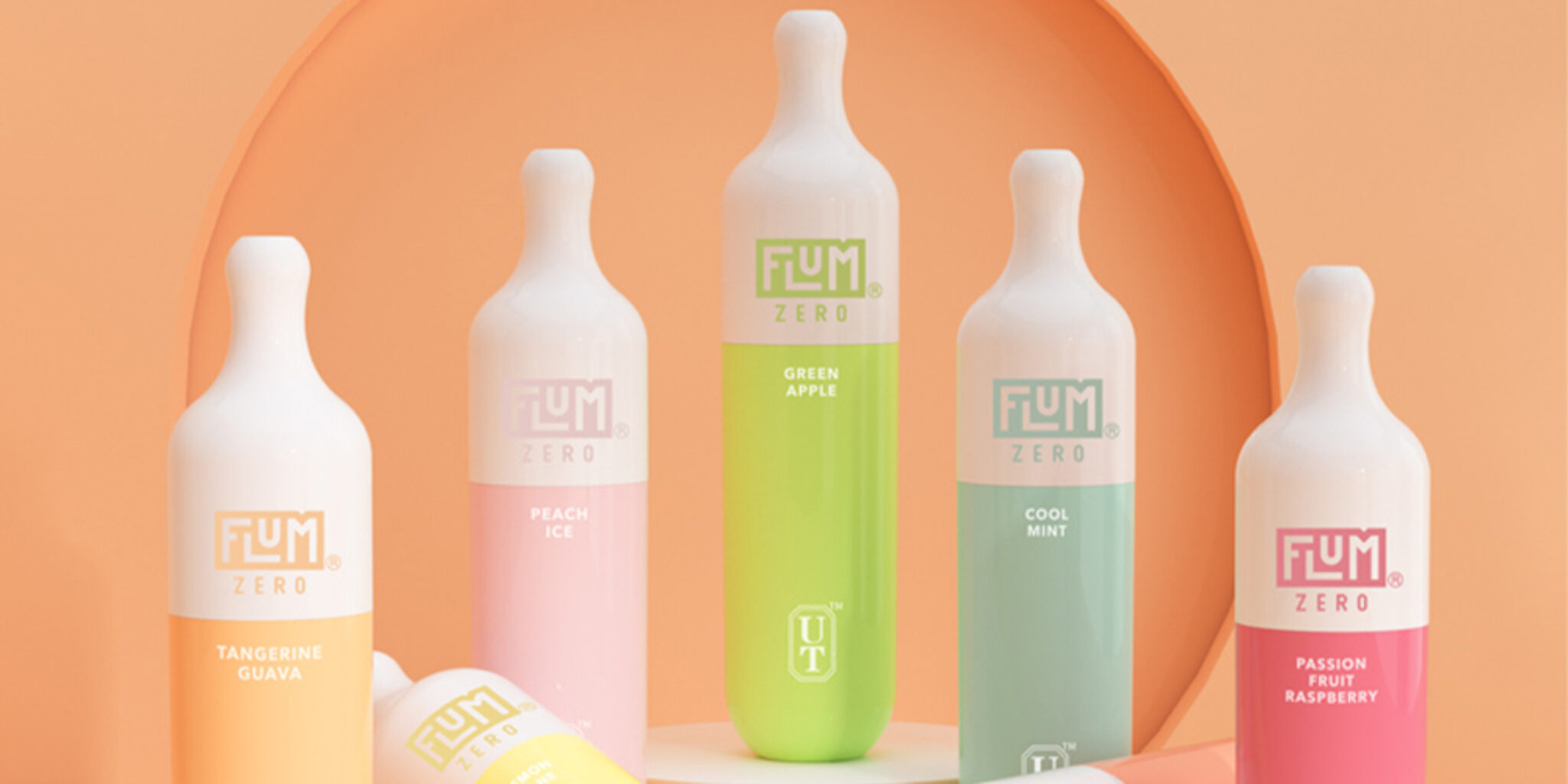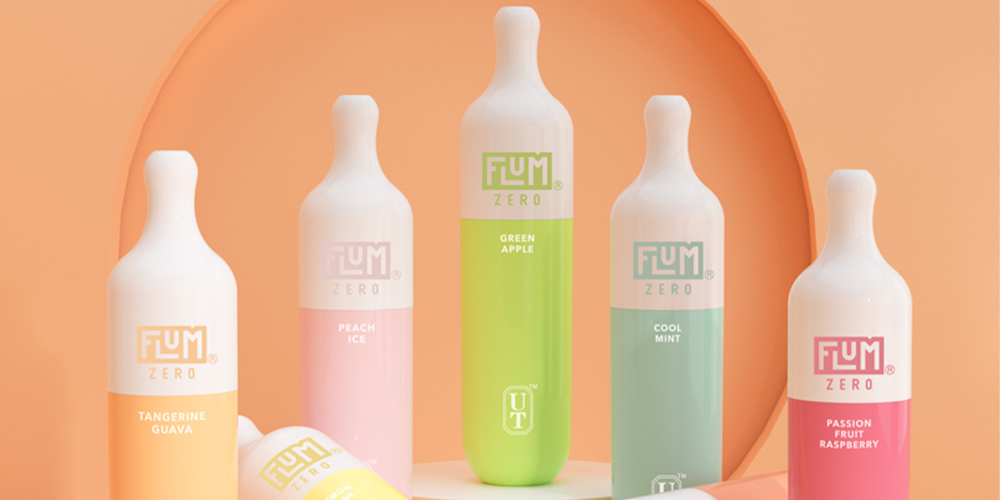 The Flum Float Disposable Vape Kit, found here, has caught a lot of attention in the vaping world due to its special and original design. This disposable e-cigarette is made for easy and quick vaping without needing to refill or recharge. In this review, we'll cover the first thoughts about the Flum Float Disposable Vape Kit, its features and how it works, the basics of using it, its performance, what's included in the kit, the good and not-so-good points, and our final opinion.
What is the Flum Float Vape?
The Flum Float Disposable Vape is a one-time-use vaping device that looks different with its round shape and built-in battery, which works really well. It can hold a lot of vape juice, up to 8mL, and has 50mg of special nicotine. This liquid comes in seven yummy flavors. Oh, and did we mention that you can take up to 3,000 puffs from one Flum Float vape? That's a lot of vaping enjoyment!
No need to worry about your throat feeling weird because the Flum Float won't do that. It also doesn't leave a bad taste. Just start inhaling, and the vape pen will start working – no buttons to press. It's super easy and makes vaping really nice.
Plus, it's already pre-filled and charged when you get it, so you don't have to do anything to get started. No more fussing with filling up your vape pen with liquid.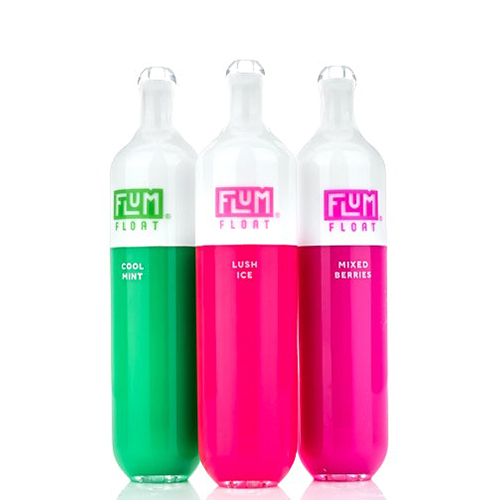 First Thoughts
The Flum Float Disposable Vape Kit is really small and not heavy, so you can carry it easily. Its unique bottle-like design is cool and sets it apart from other disposable vapes. You don't need to fill it or charge it because it's ready to use right away. The design is modern and nice; it aids discreet vaping, especially if you want to vape without drawing too much attention.
Main Features
Battery
The battery in the Flum Float lasts a long time, so you can vape for a while without needing to change it. The battery is strong and well-made, so it heats up the liquid inside and makes yummy vapor every time you puff.
With its powerful battery, the Flum Float gives you a lot of puffs before you need to throw it away.
How it Works
The Flum Float is easy to use. When you inhale, it automatically starts working. You don't need to press any buttons or adjust any settings. It's made for everyone to enjoy, whether you're new to vaping or not.
The special technology heats up the liquid as you breathe in, giving you smooth and tasty vapor.
Cool Design
The Flum Float vape looks like a little canister, which makes it stand out. Even though it looks a bit big, it's actually comfortable to hold because of its round shape. It comes in different bright colors that match the flavors inside. But, it's not the best choice if you want to keep your vaping private. One thing to note is that the mouthpiece, the part you inhale from, might seem a bit small compared to the big body of the device.
Large Puff Counts and Superior Vapor Output
The Flum Float is well-known for offering a lot of puffs and creating awesome clouds of vapor, making your vaping experience even better. Each Flum Float vape can give you around 3000 puffs on average, which means you can enjoy lots of vaping sessions and have fun for a long time before needing a new one.
You can look forward to a huge number of puffs from each device, giving you a chance to savor the flavors while surrounded by thick, tasty vapor clouds.
Exciting Flavors
The Flum Float has gained popularity by giving you a bunch of exciting flavors to choose from. The Flum Float has something for you, no matter who you are or what you like. Treat your taste buds to the rich taste of strawberry ice cream or the tempting sweetness of pina colada, two smooth and dessert-like favorites.
If you're into the natural flavors of fruits, you can try strawberry mango, strawberry banana, mixed berries, or the unique twist of aloe grape. And for those who enjoy the refreshing feeling of menthol, cool mint, and wind flavors are available. The Flum Float has many flavors to pick from, guaranteeing a tasty and satisfying vaping experience. Now, let's dive into some of the flavors in more detail:
Strawberry Ice Cream: This popular Flum Float disposable vape flavor combines strawberries with creamy ice cream. It's like having a delicious dessert after dinner – perfect for those with a sweet tooth!
Mixed Berries: One of the best Flum Float flavors is Mixed Berries, which mixes strawberries, blackberries, raspberries, and tangy blueberries. It's like enjoying your five-a-day fruits but in a vape!
Aloe Mango Melon Ice: If you're looking for a refreshing blend of flavors, the Aloe Mango Melon Ice is a must-try. It has aloe, mango, and juicy melon, all with a cool mint finish. It's a refreshing burst of taste from start to finish.
Aloe Grape: The Aloe Grape flavor might not be for everyone, but those who like it really enjoy it. It's a unique blend that stands out from the rest of the collection, offering a different and interesting taste.
Lush Ice: It's no surprise that Lush Ice is one of Flum's best-selling flavors. The combination of watermelon and cool menthol leaves you with a refreshing minty aftertaste. It's definitely one of the top choices among Flum Float flavors and a flavor you should try out.
Merit of Flum Float Disposable Vape
Unique Mini Bottle Design
Pre-filled and Pre-charged Convenience
Approximately 3000 Puffs
Smooth Airflow and Consistent Taste
Satisfying Throat Hit
10 Different Flavors
Buttonless Operation
Drawbacks of Flum Float Disposable Vape
Not Refillable or Rechargeable
Limited to Pre-filled Flavors
Disposable and Environmental Impact
Verdict
In a nutshell, the Flum Float Disposable Vape Kit is a good option for those who want a simple vaping experience. If you want to try it for yourself, you can find it here: https://westcoastvapesupply.com/products/flum-float-disposable-vape. Its unique mini bottle design and easy buttonless operation make it beginner-friendly. The fact that it's pre-filled and pre-charged saves time and hassle. Its battery can handle around 3000 puffs, which is quite impressive. The smooth airflow ensures each puff is enjoyable, and there's a variety of ten flavors to choose from.
However, the Flum Float Disposable Vape Kit does have downsides. It's not refillable or rechargeable, which could be inconvenient and less eco-friendly. Plus, you're limited to the available flavors, without the option to mix them.
Conclusion
In conclusion, the Flum Float Disposable Vape Kit is a solid choice for a convenient vaping experience. Its unique design, ready-to-use nature, and consistent performance make it appealing, especially for those who value convenience. However, the disposable nature might not suit everyone's preferences, and the environmental impact should be considered before opting for a disposable device.
Flum Float Disposable Vape
With its small size, great power, convenience, and a range of delicious flavors to explore, we thought this was one of the best options for those on a budget.
PROS
Compact
8ML Capacity
3000 Puff Count
Delicious Flavor Selection
CONS
Low Capacity
Puff Count Could Be Higher
Needs More Tech Features