Just when you think you've seen everything FreeMax has to offer, they develop new additions to the Fireluke line of tanks, this time in the form of a Mesh Tank. The new FreeMax Fireluke Mesh Tank is an improved upon the tank, featuring a mesh outer design, mesh coils that are rated for high wattage, and a performance that you could only dream of. The new FreeMax Fireluke Mesh Tank is better than ever!
FreeMax Fireluke Mesh Tank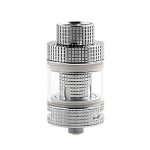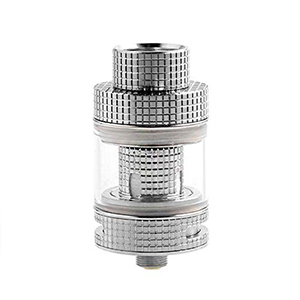 Offering up a hefty 24mm diameter allows the tank to maintain its compact form, while also introducing larger coil options, better airflow, and larger tank capacity. Though compact, the tank has a 3ML e-liquid capacity, enough to enhance your vape sessions to greater lengths. As many are aware, the appeal isn't everything but it definitely makes you enjoy the tank that much more. For this reason, the Freemax Fireluke Mesh Tank boasts a unique mesh-inspired design and is available in stainless steel, black, gunmetal, blue, gold, and rainbow colorways to deliver enormous eye-candy and help match your favorite devices the tank is being paired with.
At the top of the tank, there is a 13mm wide bore drip tip that will certainly help increase the airflow. Towards the bottom of the tank, you can further fine-tune the airflow with the help of adjustable dual bottom airflow control, which has 16mm by 2.5mm air slots. To fill the tank, it is as easy as making a few turns due to the convenient threaded top-fill design. With this feature, filling the tank is effortless.
The most interesting part about the Fireluke Mesh Tank by FreeMax is the use of the Fireluke Mesh Coil System, which is an advanced heating element designed to deliver extraordinary performance. The Fireluke mesh coils are the 0.15-ohm Mesh Coil, which is rated for 40-90W. The high wattage support and mesh coil design will ensure that you receive loads of flavor and very voluminous vapor production.
As you may be aware, not all tanks are created equal, and there is proof with the FreeMax Fireluke Mesh Tank. It provides a great appearance due to its unique mesh-inspired design, offers a hefty e-liquid capacity, provides plenty of airflow, it's convenient enough, and you'll enjoy a performance that makes the whole experience that much more worth it.