The latest bottom feeding mod to enter the market is the GeekVape GBox Squonker Kit, a dual battery high-powered combination of the GeekVape GBox Squonk Mod and the GeekVape Radar RDA. The powerful duo delivers an incredibly unique and satisfying vaping experience with the convenience of being squonk-ready! We invite you to learn more about the GBox Squonker Kit and all it has to offer in this detailed preview.
Meet The GeekVape GBox Squonker Kit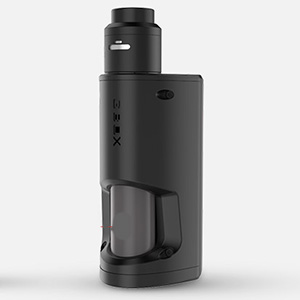 While squonk mods are on the rise, GeekVape has added to its arsenal the new GBox Squonker Kit, delivering appeal, the latest tech, power, and convenience. The GBox Sqonker Box Mod offers a great experience through its stunning looks, boasting an angular design, color options available in Pearl chrome, Army green, Wine red, and Black & Red, and a large OLED screen with clear and precise readout. Just above rests a trigger style firing button, while just below the screen rests a rocker style adjustment button. Towards the lower portion of the device you'll find a micro-USB port that offers a smart charging management system, and on the top, you'll find a spring-loaded 510 connection. The very bottom of the device sports a latched battery lock mechanism, concealing the two required 18650 batteries. The backside of the device reveals an opening to easily press a squonk bottle that features a large 8ML e-liquid capacity.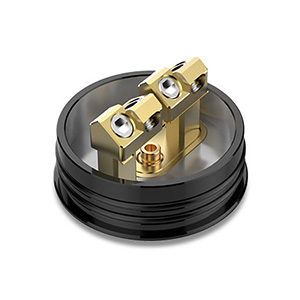 Equipped with the AS chipset, the GeekVape GBox Squonker Mod is capable of reaching up to 200 watts of vaping power. In addition, it offers temperature control functionality that supports Ni200 Nickel, Titanium, Stainless Steel, and TCR adjustments. Along with several other modes, like VPC and Bypass mode, you'll find that the GBox Squonker Box Mod by GeekVape is an outstanding addition to the squonk market. The GeekVape Radar RDA is the remarkable companion to this already exciting offering. It delivers a simplistic outer appearance, yet it's also stealthy and sleek. The Radar RDA is constructed of stainless steel, features a 24mm diameter, and it's coated to perfectly the color of the GBox Squonker Mod. From the outset, you'll notice a pre-installed wide-bore 810 drip tip with the ability to use an included 510 drip tip and dual adjustable airflow control. The Radar RDA is completely squonk-ready, featuring a hole through the center of the 510 connection. The internals of the Radar RDA comes equipped with a deep juice well and an innovative build deck that allows you to easily install and clip leads while providing plenty of space for complex coil builds.