We all want clear skin. But with so many skincare products in the market, it's hard to know which one will work for you. It's usually a long trial and error process, and it can hurt your budget. To save you from it, here are some ways how you can easily find the perfect skincare products for you.
Know Your Skin Type
One of the most important things that you need to do is to know your skin type. This will not only narrow down your options but will help you know how you can lessen your skin concerns too. To know your skin type, what you can do is to wash your face and pat it dry but don't put anything on it yet and wait for about 15 minutes.
Then, press a clean, dry tissue paper on the different areas on your face. If it picks up oil on all parts of your face, you have an oily face. If it doesn't pick up any oil on any area of your face, you have dry skin. And if the tissue paper sticks on selected areas, such as your nose, forehead, and chin, then you have a normal or combination type of skin.
Know What You Need
After getting to know your skin type, decide what kind of treatment you need. Do you have oily skin that's causing you acne? Then you probably need to lessen your skin's oiliness. If your dry skin is causing skin concerns, you probably need something that will give it more moisture than it needs.
Consider Alternative Treatments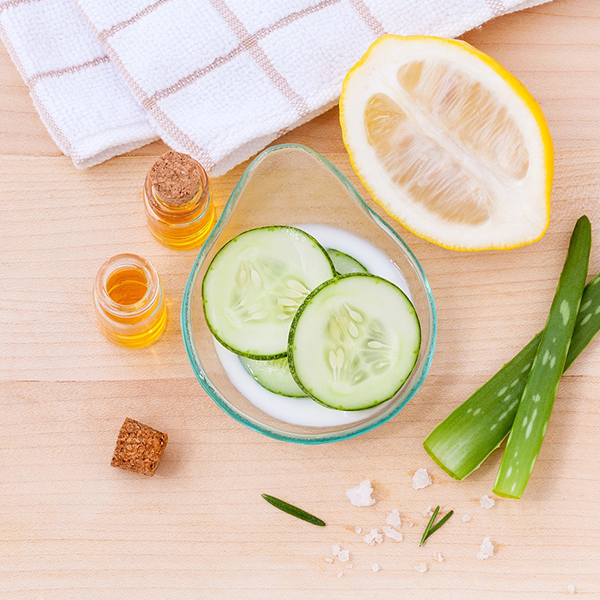 There's no one-size-fits-all skin treatment. If the common skincare products aren't working for you, it's probably time to consider alternative treatments, such as products infused with CBD. It may come in cream form, soap, serum, etc.
CBD may be a controversial chemical compound used in medicine. But according to PharmaHemp, it may be the solution for your skin concerns. This is because of the anti-inflammatory and moisturizing properties that it has, reducing swelling and redness on the skin as it gives the right amount of moisture that your skin needs.
Try One Product at a Time
We all want to get rid of our skin concerns fast. As a result, we often tend to use multiple products at a time, hoping that they all work well on your skin. However, this will not actually help your skin to heal. If you use multiple new products at once, it would be hard to tell which one is causing you further skin issues or if your skin is just purging.
It sure is kind of frustrating that you can't deal with your skin issues quickly as you'd have to take your time trying one product at a time. But don't worry, it's easier than the other way around as you'll clearly see which product works for you. Additionally, your skin will thank you for it, as this will help prevent further breakouts.
Having clear skin boosts confidence and makes you look your best. So, it's good to find the right products for you, and you can do that with these tips.