Wondering how to patina your brass or copper mod?  For those of you who aren't familiar with the word "patina," it is a green or brown film on the surface of bronze and similar metals, which is naturally formed from oxidation over long periods of time and artificially formed by various ways – one we'll be sharing with you today. With wood, a patina is a sheen or gloss that is formed from age and polishing. People have techniques to artificially patina wood as well. A patina is usually articifially created to give the metal (or wood) a beautiful or aged look and is often valued aesthetically for its color.
If you're wondering why people patina their device, it's to customize it, give it a new and an artistic appearance. Some people get it and others don't… it's like looking at a high dollar painting that some love, while others don't quite understand. When you patina a device yourself, I'm sure you'll get a better understanding and enjoy it more since it's a unique design you created yourself.
On a local Facebook Group I'm apart of, which was created specifically for Vapers in the Dothan, AL. area, a local and highly known vaping elder, Scubabatdan was generous enough to share how he patina's his brass or copper mods. Daniel or Scubabatdan as most know him as, is a highly respected vaper all across the board, but is most known on the E-Cigarette Forum for his group buy's, tutorials, custom mods and of course his wide knowledge of the electronic cigarette industry.
(Thank you, Scuba, for a great share!)
---
How To Patina Brass or Copper
Visual steps, you will need a brass or copper tube mod, salt, ammonia, wire, plastic container, q-tips, petroleum jelly and paper towels.
Before you begin ensure that the tube is washed with soap and water, and dried. Do not touch the tube mod with your fingers as the oil from your fingers will inhibit the patina process.
1. Take some paper towels and line The bottom of the plastic container, saturate the paper towel with ammonia.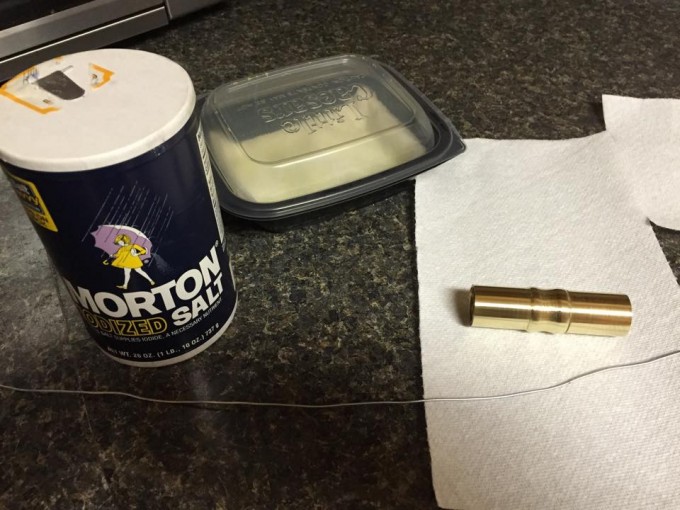 2. Use the Q-tip and petroleum jelly to coat the inside and threads of the tube.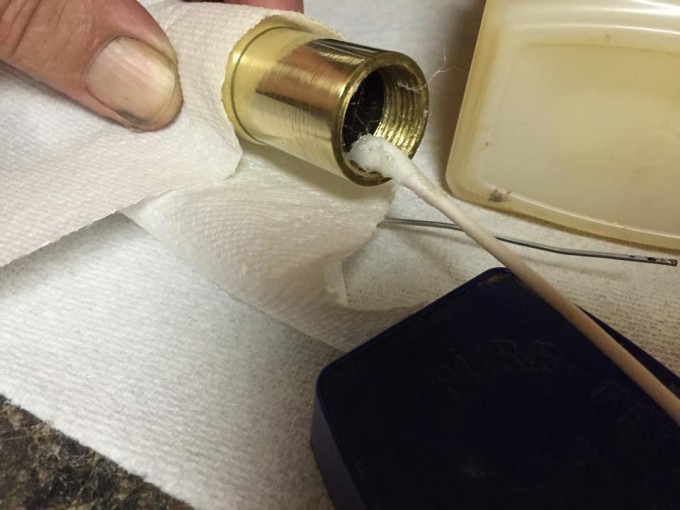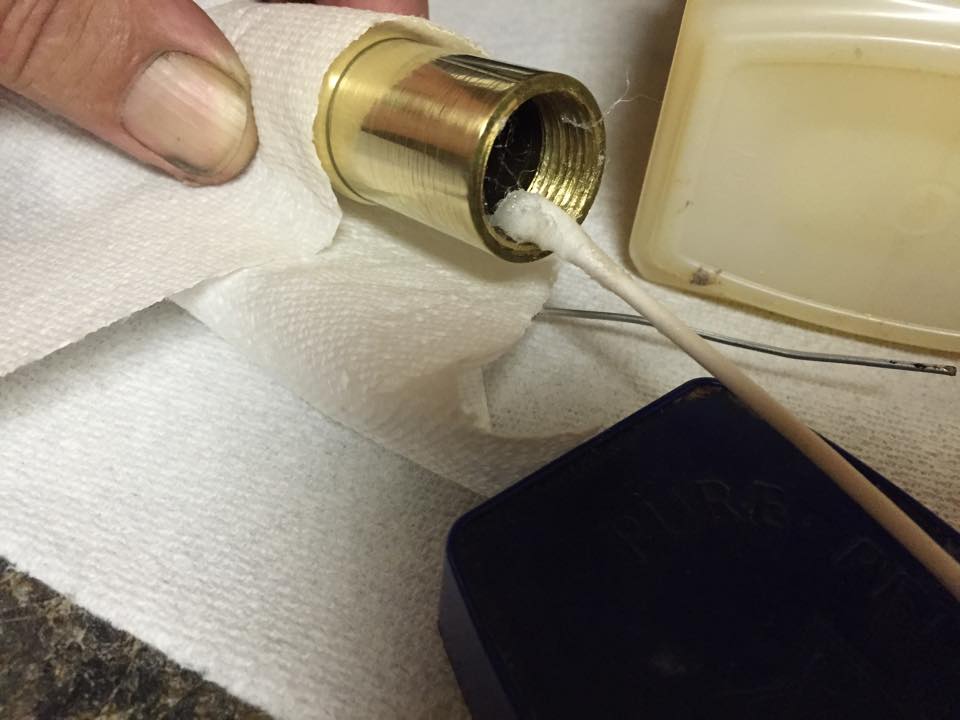 3. Use the wire to suspend the tube inside the plastic container making sure it does not touch the paper towels.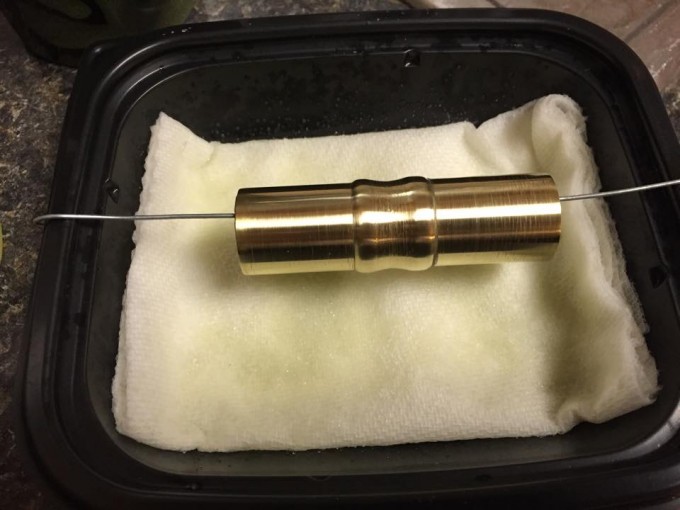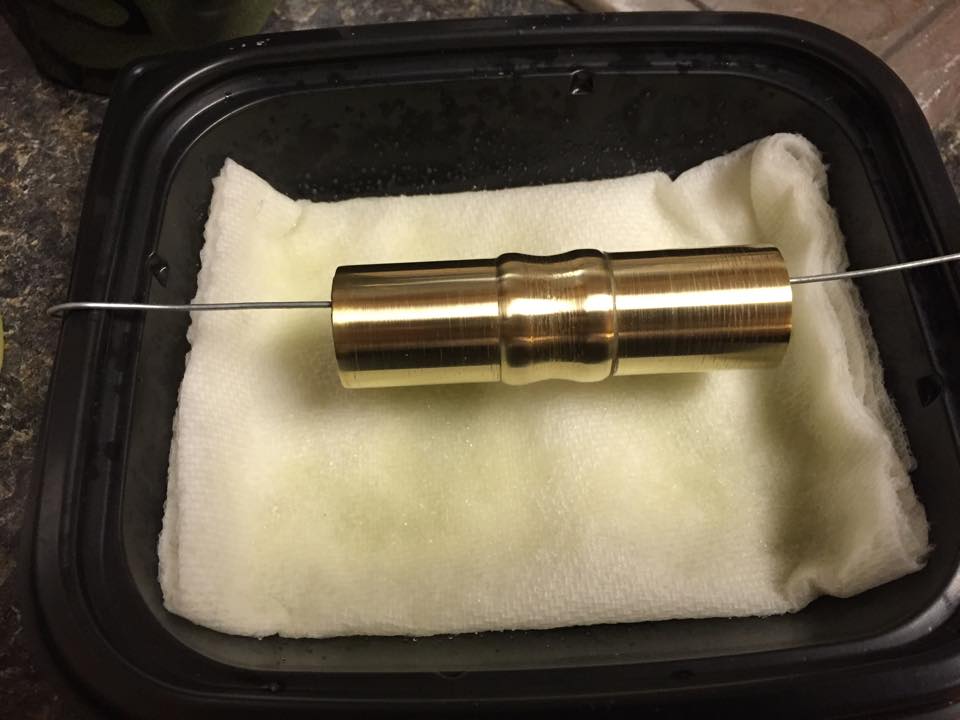 4. Spray ammonia on the tube and sprinkle with salt, rotate the tube every hour and repeat spraying with ammonia and sprinkling with salt.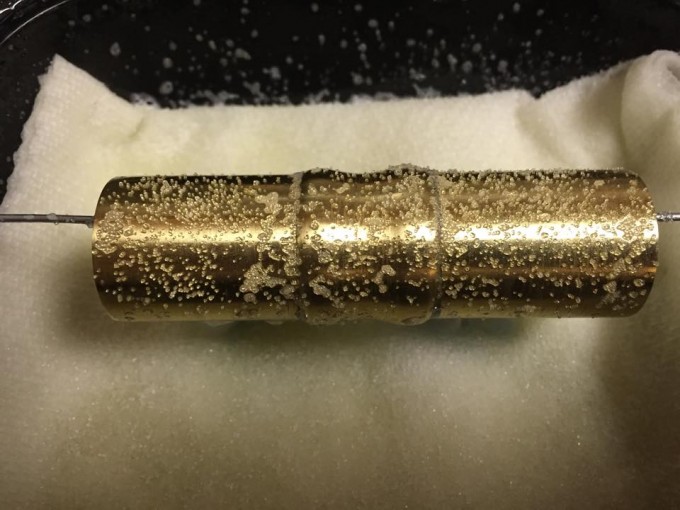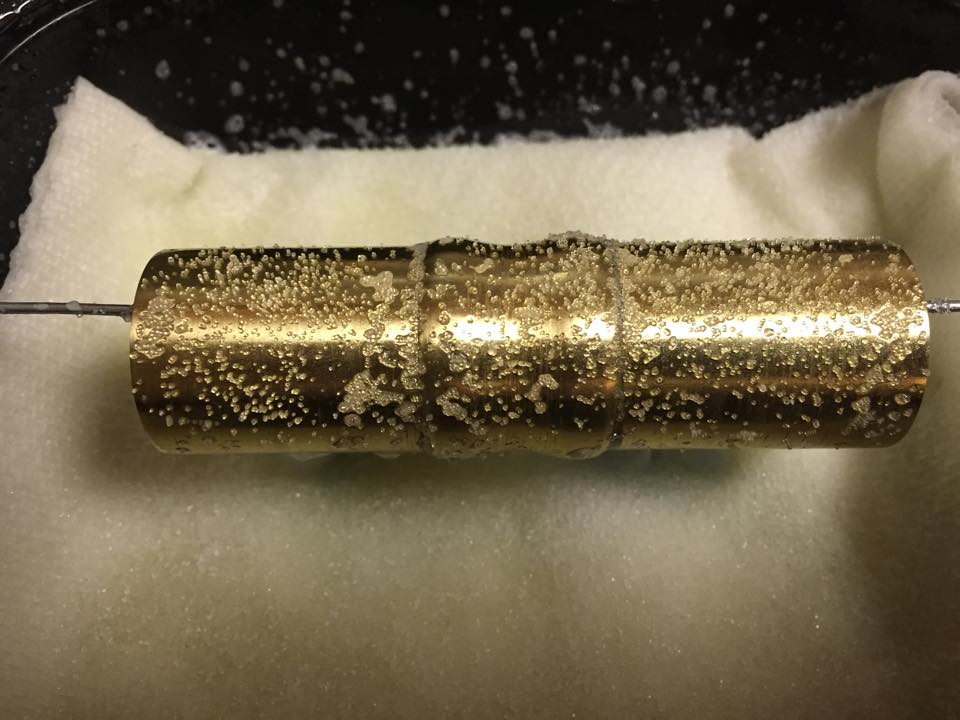 The last three pictures are time incremented from one hour to six hours to the final picture of 12 hours.
Hope this helps anyone wanting to patina their tube mod.
5. Now all that's left to do is clearcoat the finished product with clear enamel paint.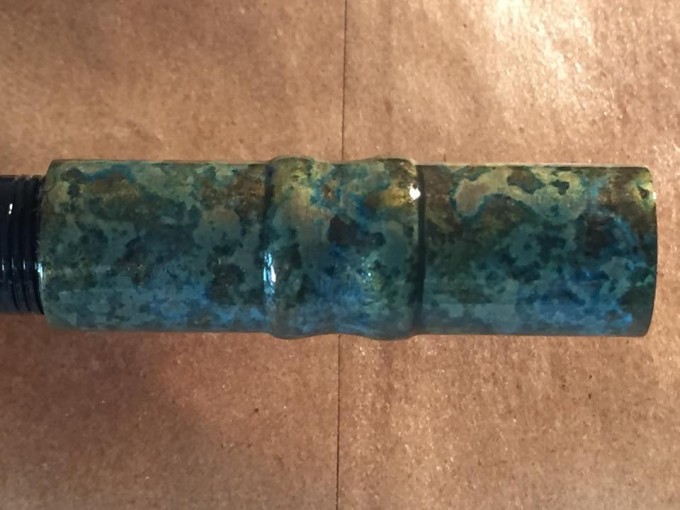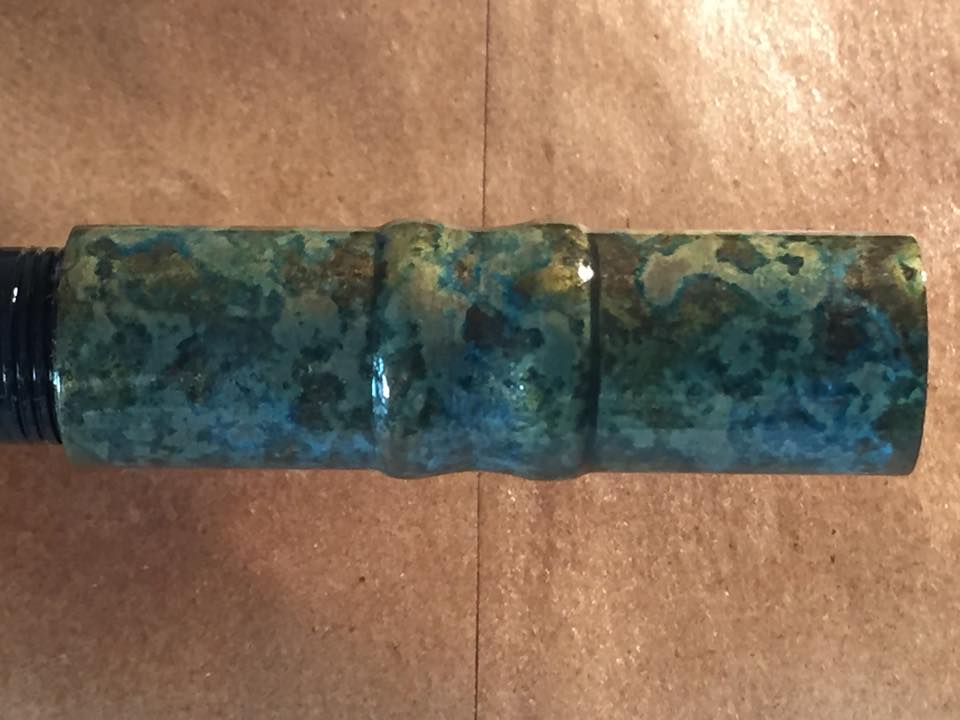 If this How-To has helped you in any way, please be sure to leave a simple "thank you" to our friend Scubabatdan in the comments below.