In the world of tanks, to be the best you have to perform like the best, and so far the Ijoy Tornado Nano Tank isn't far from that.  Ijoy claims this sub-ohm tank offers an innovative Chip Coil and RTA System, so we're going to break this thing down in this optional written and video review.
Note: This product was provided by HeavenGifts.com for reviewing purposes.
Appearance
From the outset, the packaging of this Tornado Nano Tank looks fantastic.  It uses a bright yellow color paired with black and white accents to make up the theme of its packaging.  However, when you make your way past the packaging you'll find a beauty of tank that offers a simplistic design and a small chassis.  The reason why it's so small you ask —  it's all due to the chip coil offering, but we'll get to that in a moment.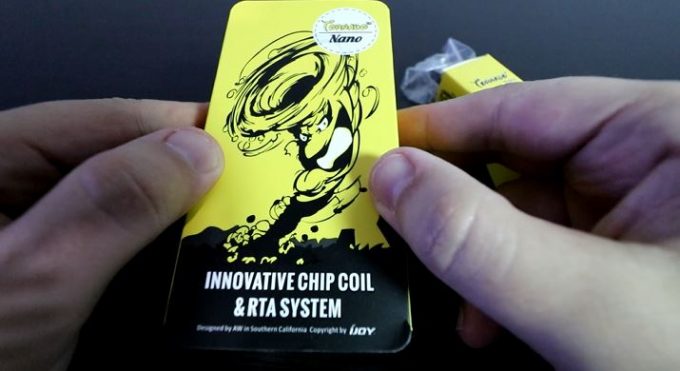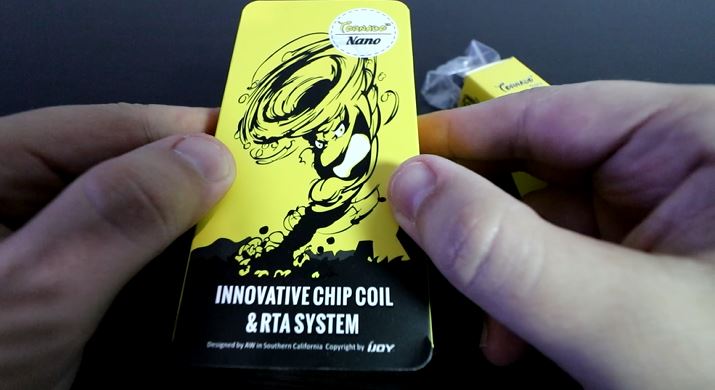 The Tornado Nano comes with a concaved wide bore drip cap (or drip tip) at the top, while they also include a spare delrin 510 drip tip that can be inserted into the wide bore cap at the top. Yes, that would look odd, so don't do that!  Anyhow, just under it is a ring of metal to hold the top part of the glass, then maybe an inch or so worth of glass, and at the bottom a ring of metal acting as the base and used for adjustable airflow control.  And seriously, that's about all there is to it — not much going on and very small for a sub-ohm tank that's built for performance.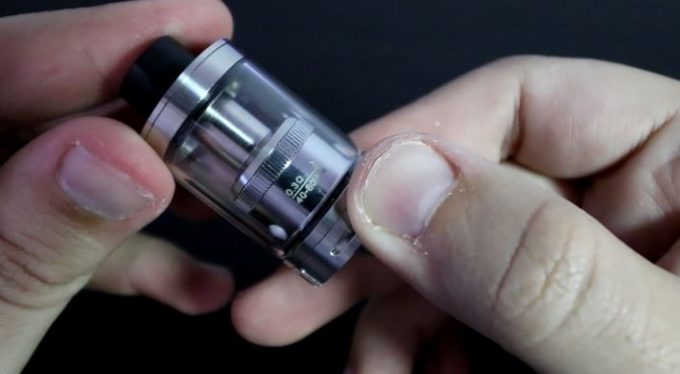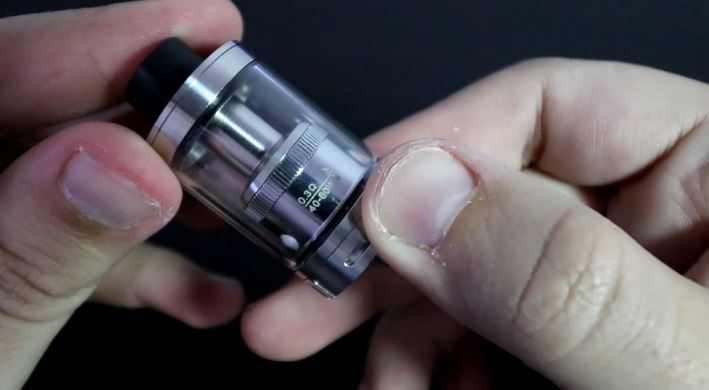 Features
The Tornado Nano by Ijoy offers nearly the same features as you would get from just about any other tank, so it really all comes down to its airflow, and more importantly the coil.  However, just to give you a list of its features, you can expect a wide bore drip tip at the top, a top fill design, a 4mL eliquid capacity, pyrex glass for its tank, dual adjustable airflow control, and as far as its the workhorse part to this tank, its innovative chip coil that not only performs great, but also offers a compact design allowing the tank to grasp that "nano" name.  It has the ability to do this because it uses a disc conductor below the coils, which dramatically reduces the space needed to effectively transfer electricity — AKA the area below the coils is much shorter.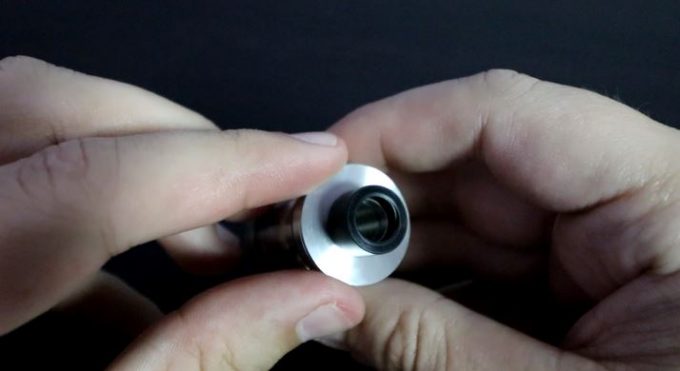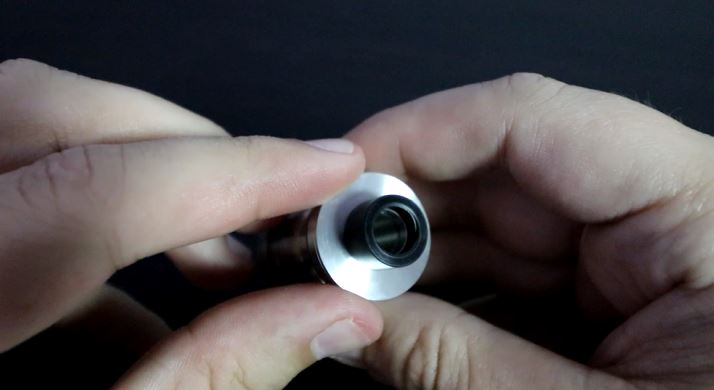 More on the coil that makes this tank a beast, it comes with large dual horizonal twisted coils that has a resistance of 0.3Ω and is rated for 40 to 80 watts.  It also comes with an RTA deck that has a velocity style deck, meaning two posts and 2 terminals per post.  It's a decent deck, but doesn't offer the highest quality, much like most of the included RTA decks included with sub-ohm tanks.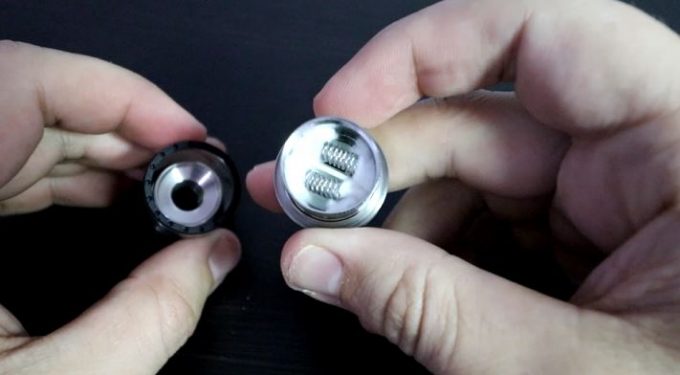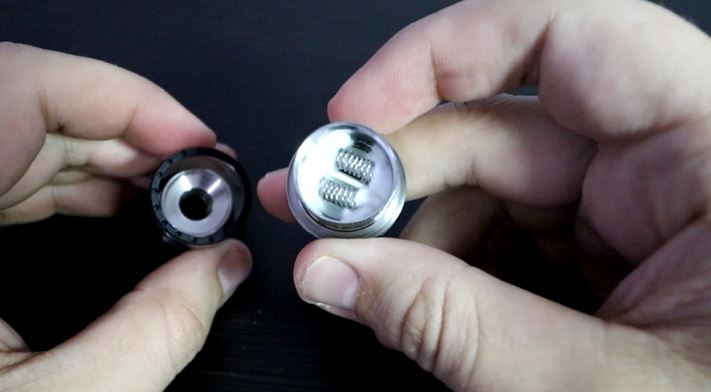 Performance
The performance is crazy, and you can see that from the video provided at the top of this review.  Pushing around 60 watts gave off great flavor and HUGE vapor production, which I was amazed by.  The chip doesn't actually do anything for its performance, I wouldn't guess.  I believe the chip is merely to reduce the size, which allows for the "nano" size.