It looks like Innokin Technology is hot on the move as it has just announced that it will be releasing yet another mod.  The large and very popular manufacturer recently announced the Innokin MVP Pro, then right after announcing its latest version of the Cool Fire, the Innokin Cool Fire 4.  Now they've announced their latest and greatest product that is supposed to change the Temperature Control game as we know it.  Vapers, meet the Innokin iTC, the alleged first Temperature Control device that utilizes all wire types.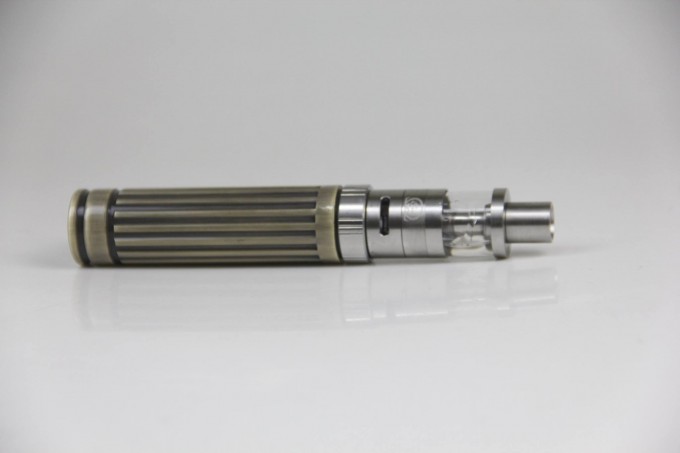 [blockquote cite="Innokin Technology – Facebook Share" float="left" align="left"]The iTC – Revolutionary true Vaporizer Temperature Control from Innokin technology. Every flavor has its own perfect temperature and with Innokin Temperature control you'll experience premium flavors the way they were meant to be vaped and enjoyed. Temperature control makes vaping safer and better; you'll never again suffer from a dry hit or a burned wick even when you run low on eliquid. Innokin Temperature Control technology is the first to deliver real and accurate temperature control to vaping thereby eliminating burning and dry hits, maximizing battery efficiency and ushering in a new era in harm reduction. Innokin Temperature Control is accurate to 5C and our innovative new technology can use all standard coil wires (including Kanthal, Nichrome, Titanium and Nickel) to accurately sense, set and maintain the perfect temperature for your vape. With Innokin temperature control there is total accuracy with no guessing, cuts or caps – you set the temperature and the device accurately sets and maintains it perfectly. Innokin Temperature Control opens the gates to even higher wattages by eliminating dry burning hits and increasing the efficiency and lifespan of your device. The future of vaping is even better with the all new real Innokin Temperature control.[/blockquote]
Note: At this time Innokin has not released any additional information about the Innokin iTC.  As soon as we learn of more information about the device, we'll let you know immediately.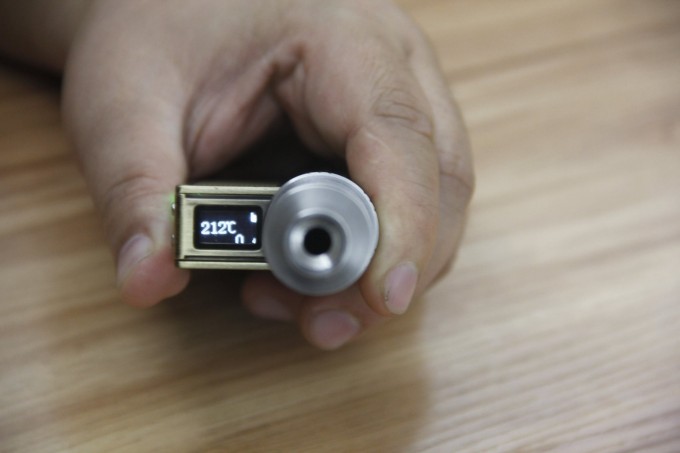 Pick It Apart
Innokin states that "Innokin Temperature Control technology is the first to deliver real and accurate temperature control", implying that the temperature control being used by Evolv and Yihi isn't real temperature control, nor is it accurate.  In addition, Innokin is also claiming that the "real and accurate" temperature control that they've developed utilizes all wire types the market currently uses, which includes Kanthal, Nichrome, Titanium and Nickel.
Your thoughts?  Pick it apart!
My Thoughts
These are some heavy claims, to say the least.  Innokin is basically stating that all other temperature control methods currently in place aren't real and aren't accurate, and that in itself is a bold move to announce and claim.  They're also stating that this "real" temperature control method they've developed can use not only Nickel wire, but all other types that have become the standard in vaping.  Up until now, there has only been one other company to claim the temperature control feature with anything other than Nickel and Titanium, and that was with Smok's XPro M80 Plus Mod, which was a failure when it came to the temperature control.  What's interesting is that if this claim isn't proven, it could potentially kill all credibility for the company.  As we all know, there are thousands upon thousands of consumers dedicated to the exciting temperature control feature, and they'll certainly pick this new device and its claim apart.  …So, get ready Innokin!
However, if this claim comes to be true, the world of vaping will change as we know it.  There have been many vaping consumers waiting for the day that the temperature control technology will be able to be used with Kanthal wire, so if Innokin's version of the temperature control feature is what it claims, you'll easily see Innokin leading the market in the high-tech portion of the electronic cigarette industry… a title that Evolv has held for years.
As for the Innokin iTC device itself… I very much dislike the appearance.  That is all.
What are your thoughts?  Let us know in the comments below!
EDIT: New picture and video of the Innokin iTC.