In the most recent product news, Innokin has recently announced that they'll be releasing the Innokin Cool Fire 4 sometime in May.  They've already made the big announcement of the Cool Fire 4, showing off well taken pictures of it with seductive looking models, but I don't think this new beauty of a device has fell into the heart of the vaping community.  With that being said, I wanted to share a picture of the Innokin Cool Fire 4 mod with my viewers and the rest of the awesome vaping community.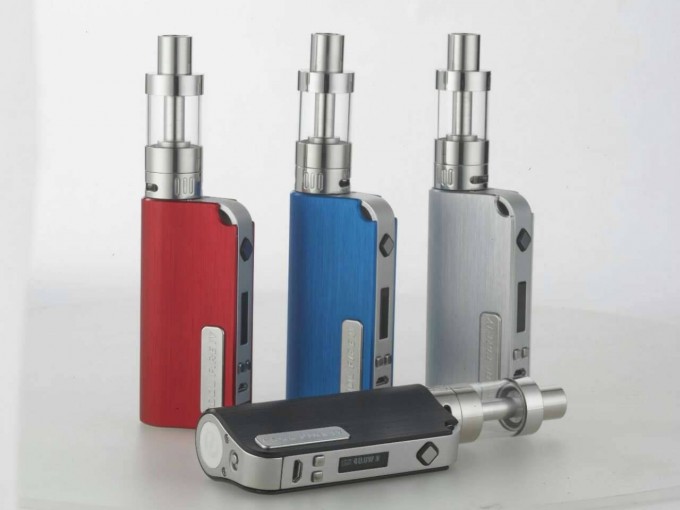 What's Known So Far
Runs Up To 40 Watts
Fires Down To 0.2Ω
Uses an OLED Screen
Has an Anodized Coating
Available in Silver, Black, Blue and Red
Has Lanyard Hole
Thoughts
I must admit, I'm totally digging the looks of the Cool Fire 4, and I'm definitely wanting one, like now!  However, I'm not to happy that only 40 watts is being offered.  I mean, shouldn't the standard in wattage have been raised by now with such low resistances being offered now?  Innokin is coming off of an upset with their latest MVP 3.0 as it didn't produce the amount of sales they had hoped, and I think that's a little obvious to everyone, so I would imagine that they have high hopes for the Cool Fire 4.  The thing about Innokin is that they create great looking products, and the MVP 3.0 looked great as well despite its large size.  One thing to note is that since the MVP 3.0 lacked high watts, Innokin recently announced the MVP 3.0 Pro, which offers up to 60 watts, but holds the same 3.0 body.  I'm wondering if they'll offer a "Pro" version of the Cool Fire 4, because I just don't see it being a huge hit with 40 watts… unless it has temperature control.  The last thing I would like to comment on and point out is that at the bottom of the Cool Fire 4, there looks to be a switch like what is used for changing to mobile mode that is also seen on the MVP, so I'm wondering if mobile charging is available with the Cool Fire 4.
What do you all think about the Innokin Cool Fire 4?  Let us know in the comments below!