The Joyetech eMode is an advanced personal vaporizer that prides itself on it's multiple 'modes' and new C2 clearomizer tank.
[youtube id="KiL4Ydcwwx8″ width="600″ height="350″]
The eMode was designed much in the same path as other Joyetech products; sleek, simple and modern. The tube device is 18.00mm in diameter and 190.5mm (7.5 in) in length.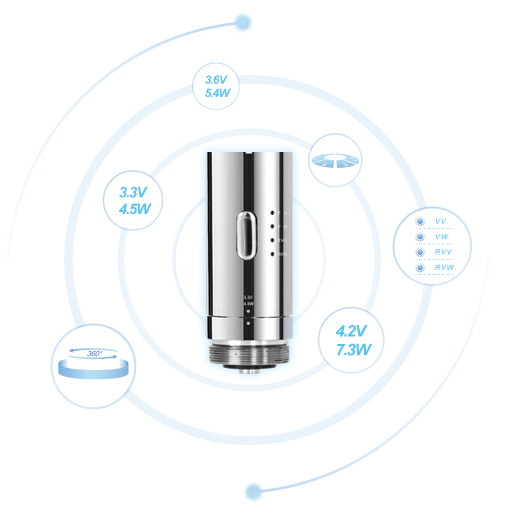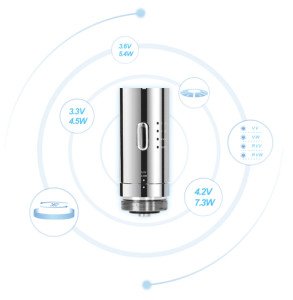 The multiple modes are a lot like the eVic, minus the screen: VV, VW, RVV, and RVW – The voltage and wattage can be adjusted individually by turning the 360-degree power regulation ring. The newly designed atomizer head is an updated version of the same atomizer that the eGo-C, eRoll and eCab use. The C2 is said to achieve maximum performance from your variable device, being available only at 2.4Ohms. The original C head was used with a cartridge – the C2 head is used in a clearomizer tank, being completely surrounded by e-liquid. In addition to the tank, it has a transparent window to view the e-liquid level, as well as sporting an adjustable airflow dial.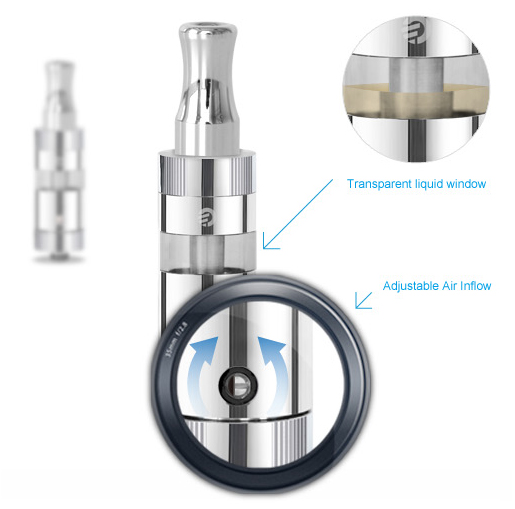 Since the MVR PC Application is already available and very similar to the eVic, the eMode is compatible with MVR. WIth MVR, you can set your specific flavors, upload them to share with other users, or download from others to gain new experiences.
The battery choice used for the eMode is very odd and not commonly used on advanced devices. The eMode uses a SANYO 16650, which is a decent 2100mAh. So, to compare to the eVic, the device is around the same length, but smaller in diameter.
The eMode comes with the following:
2 × eMode Mouthpiece
1 x eMode Atomizer Body
2 x eMode C2 Atomizer Head
1 x eMode Control Head
1 x eMode Tube
1 x eMode Power Supply
1 x USB Cable
1 x Wall Adaptor
1 x eMode Manual