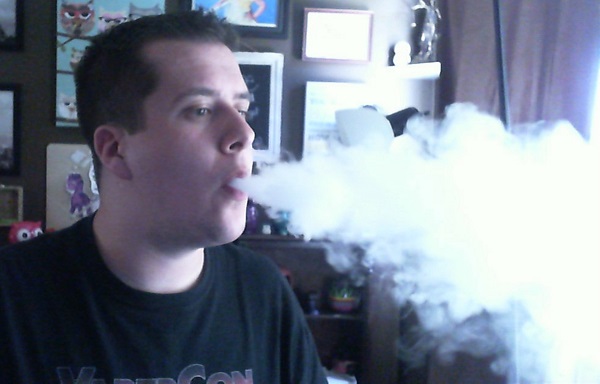 Those who look to vaping to get away from smoking often make the simple mistake of vaping wherever they go; treating their electronic cigarette like it's a free pass to feed their habit wherever and whenever they want.
Vaping, while much safer than smoking, is still in its infancy, and as the user base increases, the amount of people who are oblivious to the existence of electronic cigarettes decreases. However, vaping is still not a familiar term to many who are not in the know. When someone who doesn't smoke sees a person vaping, they attribute it to smoking. They are not fully aware of what it is they are seeing – between general ignorance and misinformation in the news, many of those who look at vaping see it in the same light as they would with someone smoking a cigarette.
Unfortunately, we can not simply just fault someone who picks up an electronic cigarette with the basic knowledge that it's not as harmful. Some electronic cigarette companies still market their devices as the "legal way to smoke everywhere" – This however is not the case, many states require electronic cigarettes to follow the same rules as tobacco cigarettes, banning them in-doors at public establishments. Even in states where Vaping in-doors may not be banned, many establishments will not stand to see someone vaping in their place of business; legal or not you may be asked to leave.
While I do believe that there will be a time where vaping is not looked at in the same evil way as smoking is, we are still stuck in a time where many people still just don't know. Although we may not know the long-term side effects that may present themselves, if any from first hand vaping, we can be pretty sure these days that second-hand vapor is completely harmless thanks to studies such as the Clearstream Study from the folks over at FlavourArt.
I ask that my fellow vapers be courteous to those around them who are not smokers or vapers. Treat your electronic cigarette like you would the traditional analogs you once smoked. Be mindful of those around you, and your surroundings. Don't use your device in a movie theater, or on a plane or in any place you are in close proximity to those around you who might find what you're doing harmful to their well-being or may be considered illegal. Be mindful of the laws where you live or where you may be going. Do your best to educate those around you whenever and however you can, because we can't completely rely on media outlets to provide people with honest and accurate information.