One thing we all love about the electronic cigarette industry is that the market is continuously evolving with an out-pour of new products.  The SX Mini M Class and iPV4 was just released, and we just shared with you that Eleaf is about to add more devices to the iStick Series, and even Kanger is coming out with its second box mod.  Now, we've just found out that Joyetech is continuing its once popular eVic Series with the addition of the Joyetech eVic VT.  That's right, the Joyetech eVic VT is coming soon!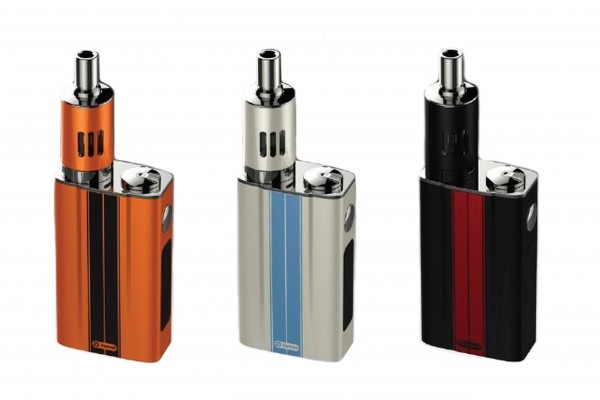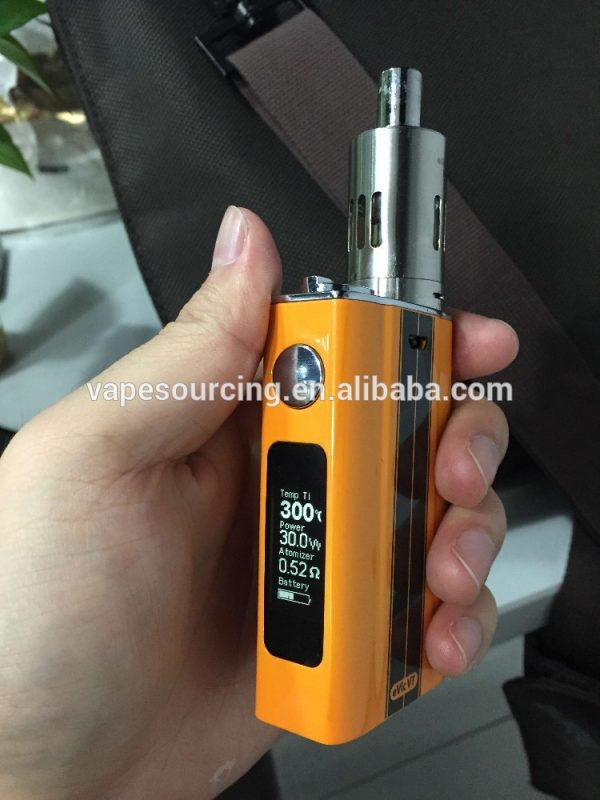 Get this, the eVic VT offers up to 60 watts, has a 5000mAh internally charged battery and even offers temperature control that supports both Nickel (Ni) and Titanium (Ti) wire!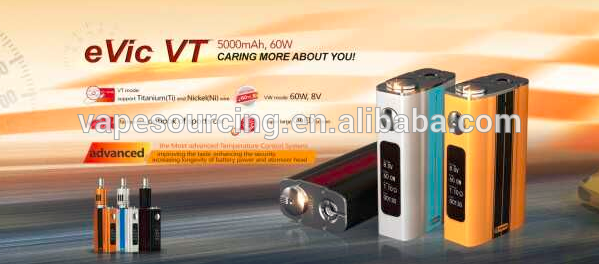 Here's what we know so far:
Battery: 5000mAh
Size: 47 x 25.5 x 85.6mm
Color: Racing Yellow, Cool Black, Dazzling White
Temperature range: 100-315/200-600F
Resistance: 0.05-1.0ohm for VT mode(VT-Ni/VT-Ti)
0.15-3.5ohm for VW mode
Large OLED Screen
Temperature Control
Supports Nickel and Titanium
Thoughts:
The screen is dope!  I'm not sure how I feel yet about the colors… it honestly looks like a vinyl wrap.  I most definitely do not like the knob at the top, but it may end up growing on me.  Joyetech has always produced quality products, so let's see how well of a job they do on the temperature control.  I'm excited for this one!
eVic VT Full Kit Now Available: GET IT HERE