An explosion of CBD products on the market has caused everybody to believe they are god's gift to the industry. If you want the truth of the matter, a large majority of the products are lacking in quality, deliver a mild potency, or simply do not offer a pleasing taste. The JustCBD brand is much different than your average brand, and they've been around for quite a while longer than everyone else. Where they excel the most is in their edibles, which is what we want to tell you about today. Feel free to read over our JustCBD Gummies Preview so that you know all about this delicious, high potency gummies that beat out the competition.
About The JustCBD Brand
Established in 2017, JustCBD has become the premier brand for cannabidiol products and specializes in creating delicious CBD edibles. The company was founded on the basis that CBD is Mother Nature's secret miracle, just like many of the users of these products. While they offer a wide range of products, everything from oils to edibles to pet treats, their gummies outshine it all. JustCBD is known for creating delicious CBD gummies, which is just one reason why this brand trumps its competition.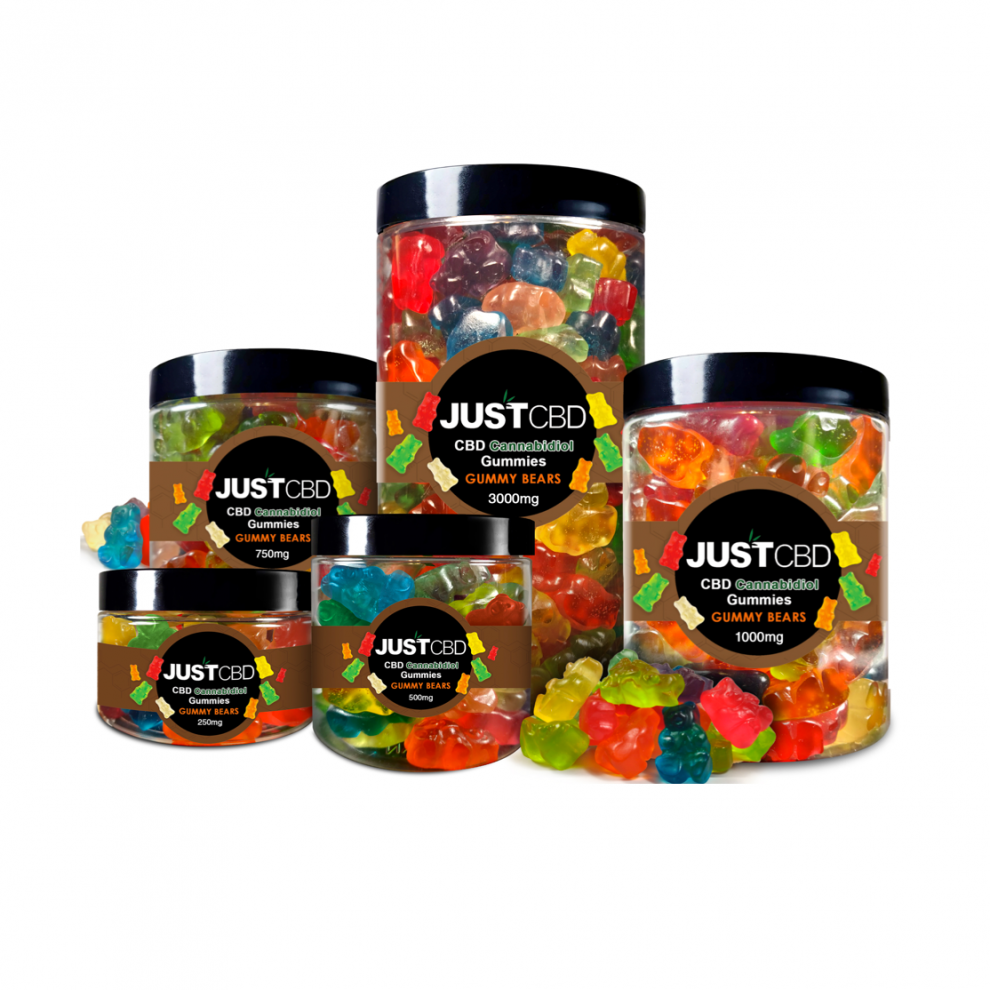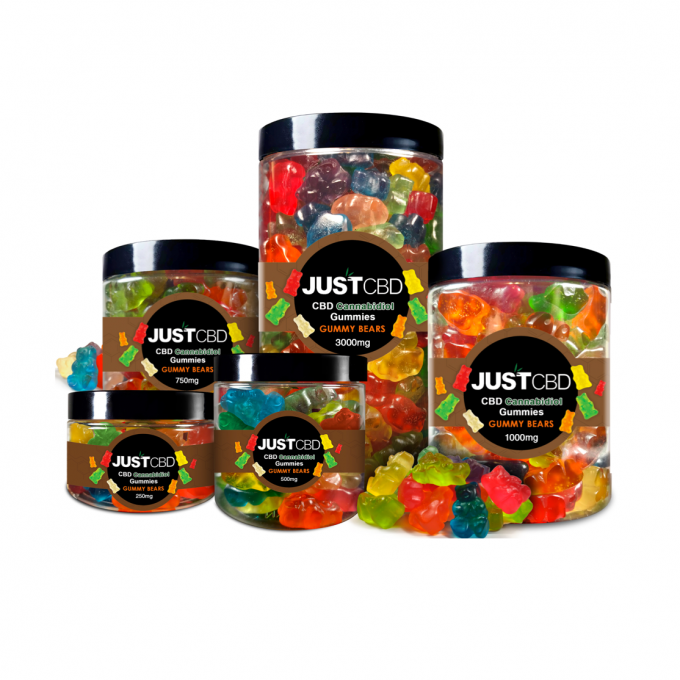 The JustCBD Clear Gummy Bears are probably the most popular of all its gummies. They're simple, classic, and deliver that same taste you enjoyed in your younger years. Each gummy is clear, slightly tinted with a color to match its taste, and delivers loads of flavor from each bite. The best part about these little bears we've come to love throughout our childhood, is adults get to enjoy them with the addition of CBD.
Adding just a bit of spazz to the mix is the JustCBD Sour Gummy Bears, offering the same size and shape of the original gummy, except adding in a nice sour taste to get your tastes rumbling. Each gummy offers 10mg of CBD and an exciting sour flavor so that you not only enjoy the taste, you enjoy the whole experience, even after they're gone.
The JustCBD Gummy Worms are long, slithery little gummy worm candies that are packed with flavor. Each gummy worms tastes absolutely delicious and will have you coming back for more every time. They're clear with a slight tint to match the flavor. These gummies are also packed with CBD, up to 25mg per slithery piece. If you want great flavor and high potency, you can't go wrong with the gummy worms by JustCBD.
If you enjoy the sour gummy bears, you will love the JustCBD Sour Gummy Worms. They deliver a tone of exciting sour taste and taste good at the same time. Not only are they loaded with tons of flavor and tart, but they're also packed with high-quality CBD isolate to deliver a relaxing experience. Each worm offers 12.5mg of CBD, so 1 to 2 of these slithery sour gummies is all you'll need.
Changing it up with both a different taste and shape, these JustCBD Peach Rings will have you wanting to go through the bottle just as soon as you get them. Just like the peach rings candies you once snacked on in your younger days, these too offer the same great taste. The only difference is they are slam full of CBD, up to 21mg per piece. This means you get great taste and the benefits of cannabidiol all in one.