When it comes to CBD edibles, no one does it better than the ones behind the JustCBD brand. One of their best edibles is JustCBD CBD Honey Sticks, which are plastic sticks that are filled with flavored honey and the addition of a potent CBD isolate.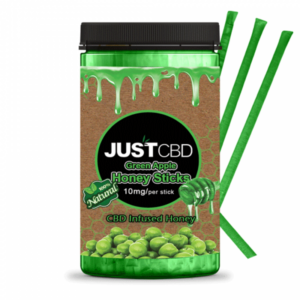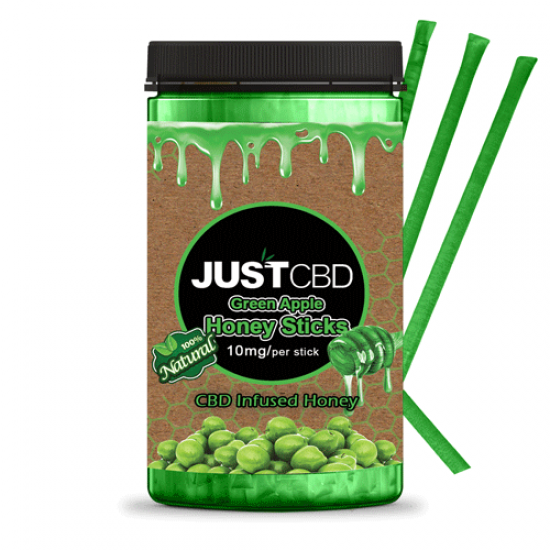 Sure, CBD gummies have gained most of the hype when it comes to edibles, but you shouldn't overlook these honey sticks. For those that enjoy the taste of honey, its ooey-gooey goodness and its ability to completely coat your tongue or anything its added to, then you don't want to miss out on the JustCBD Honey Sticks.
They're available in a variety of flavors and mixed with the honey, they're designed to coat your tongue with delicious tastes. You can eat the honey directly by mouth or you can add them to your favorite drinks or foods to give them more flavor or a dash of CBD for a relaxing mood.
The best part about the JustCBD CBD Honey Sticks is that they are also filled with a high-quality CBD isolate, meaning there is no THC or worries of getting high, but you get all of the relaxing benefits that the compound is known for. Each honey stick contains 10mg of CBD and only costs a few dollars.
By simply cutting one end of the JustCBD Honey Stick, you can explore many flavors, like a Green Apple, Blue Raspberry, Pink Lemonade, or Grape flavor.
Green Apple: It's the perfect combination of a green apple and honey mixed together with just enough CBD to deliver a tasty and relaxing experience.
Blue Raspberry: If you are a fan of blue raspberry and don't mind a touch of a honey blend, then you're going to love this blue raspberry candy taste with the addition of CBD.
Pink Lemonade: The pink lemonade flavor is a go-to for many because let's face it, who doesn't like a good pink lemonade candy? You will enjoy the taste just as much as you will enjoy the soothing experience the CBD offers.
Grape: Truthfully, the grape is not one everyone is into, but if you are one who likes a grape candy flavor, this is one you wouldn't want to pass up. It's combined with a smidge of honey and just enough CBD to make you enjoy it all.