Loaded E-Juice is one of the top-selling vape juice brands on the market. With flavors as mouth-watering as these, you won't know what hit you. These flavors are beyond authentic and are on the verge of being too realistic.
Loaded E-Liquid Top-Rated Selling Flavors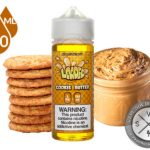 Loaded Cookie Butter brings you the taste of Belgian Speculoos Cookies that have been crushed down into a peanut butter texture. Cookie Butter vape juice brings you such a sweet relief. As you inhale Loaded Cookie Butter, the cookie butter flavor hits your taste buds in all of its sweet glory. As you exhale, the sweetness subdues slightly leaving your taste buds squealing for more and more.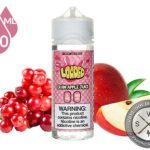 Loaded Cran Apple Juice is the perfect vape juice to keep your thirst quenched all day long. This vape juice will be the best thing you've ever tasted. As you inhale Loaded Cran Apple Juice, the taste of cranberries hits your taste buds in the most succulent way. As you exhale, the crisp apple flavor combines with the cranberry flavor to create the most authentic fusion you've ever tasted.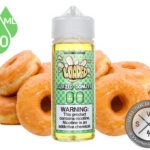 Loaded Glazed Donuts has such an accurate taste to them that your taste buds will just melt in pleasure. As you inhale Loaded Glazed Donuts, the taste of freshly baked doughnuts that are as fluffy as can be hit your taste buds. This flavor will explode across your taste buds. As you exhale, the glaze atop the doughnut combines to create a sweet flavor that you will never be able to get enough of.
Conclusion
Loaded E-Liquid is a vape juice brand that brings you such succulent flavors that with just one puff you will be in love. Loaded E-juice have such savory flavors that they will quickly become your next all-day-vape. What's incredible about the brand, other than the quality and the huge collection it offers, is its two original flavors, Smores, and Glazed Donuts. These two flavors have been crowd favorites for years, and you can get them both at an unbelievable deal when you visit West Coast Vape Supply. In the Loaded Eliquid Vape Juice Bundle Pack of 2 Original Flavors, you get 240ML from two 120ML chubby gorilla bottles. You get the fantastic taste for a super low price in this bundle deal, so be sure to act on this if you're looking for the two most popular flavors in the Loaded Ejuice line-up.