With the growing popularity of vapor pod systems, manufacturers are finally beginning to really focus in on the category and intertwine the technology we use with our advanced mods and integrate it into the vape pods that have taken the spotlight. Whether you're a fan of vape pods or the vaping industry's secret sauce known as salt nicotine e-liquid, there's no denying the incredible impact and the benefits that follow vaping's somewhat new category. Its latest and greatest entry, which is sure to change the landscape of pod systems, is the Lost Vape Orion. In this article, we're going to share our Lost Vape Orion Vape Pod System Review and give you an in-depth look at the industry's first DNA Pod System.
GET THE LOST VAPE ORION VAPE POD HERE
Lost Vape Orion Review
When speaking of the Lost Vape Orion Pod System, it's a must that we cover all bases to really give you an in-depth look at this fascinating device. From its fascinating appearance, its durably sound construction, its abundant amount of features, to its astounding performance, the more you know about the Orion, the more you'll understand why it's the best thing that's happened to the vape pod market. Here's our written version of the Lost Vape Orion Review.
Quality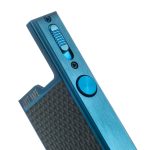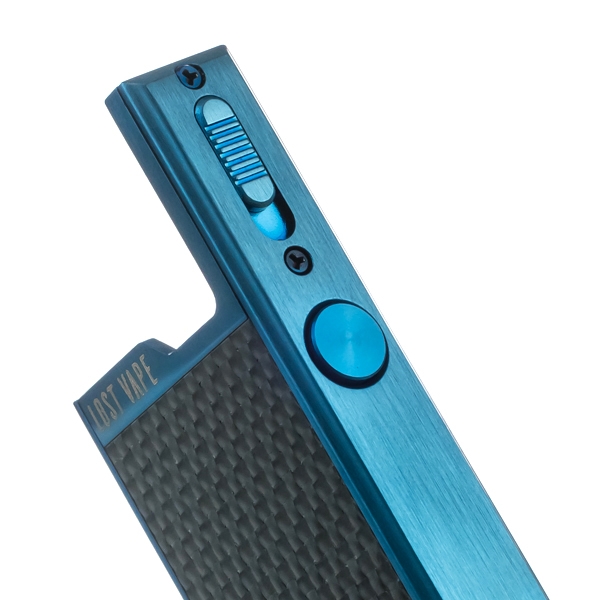 As of today, vapor pod systems aren't necessarily known for their quality. In fact, the devices are so small that the materials being used for its chassis are almost irrelevant. However, Lost Vape made the quality of this device a focal point. It's constructed of stainless steel throughout its entire chassis. Even the screws used to hold the device together are constructed of stainless steel and have unique heads so that the device can't be easily disassembled. The Lost Vape Orion Refillable Pod, however, is made of a polycarbonate material that's resistant against acidic liquids. When compared to other pod systems on the market, the Orion surpasses them all when it comes to quality, which is sure to match its hefty price.
Appearance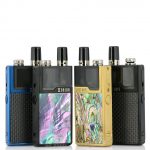 While it doesn't quite fit in with the common appearance of a pod system, the Lost Vape Orion Vape Pod looks absolutely stunning, even with its unique characteristics. The device and its frame are available in several finish options, including stainless, black, blue, and gold, while its panel inlay is equally matched with carbon fiber, gold abalone, and ocean scallop. Aside from the small body, there aren't many other external features that go into it, except for its pod locking switch, round firing button, adjustment button, and LED indicator light.
Features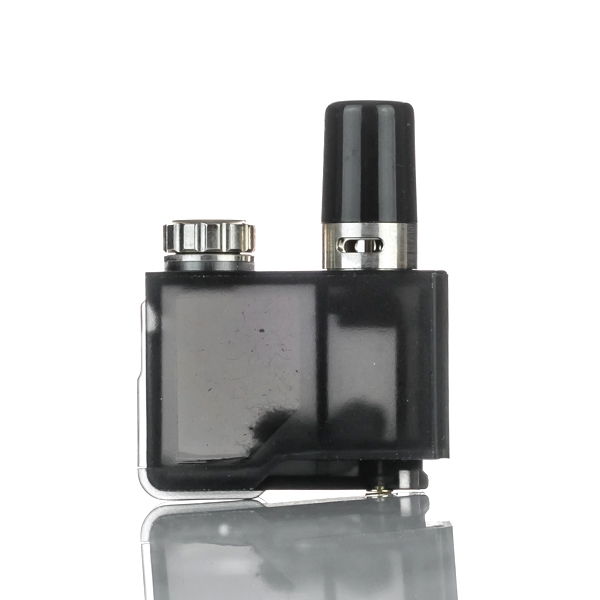 Despite its small size, there tons of features that go into the Lost Vape Orion Pod System. For starters, it comes equipped with an integrated 950mAh rechargeable battery that's capable of delivering up to 450 puffs per charge. While you may think the battery is small, and it is, it's still able to deliver all-day battery life. The most prominent part of the Orion Vape Pod has to be its use of the DNA Go 40W Chipset, which is not only capable of delivering a sturdy 40W output but also comes coupled with variable wattage control, which can be adjusted with up to 3 settings via the adjustment button, the new Replay feature that lets you capture the perfect puff, and not to forget the Orion is compatible with Evolv's Escribe software. There are other small features as well, such the Orion Refillable Pod that includes a Delrin drip tip that has integrated adjustable airflow control, a 3ML e-liquid capacity, and the option of a 0.25-ohm SS316L coil that is vapor focused and a 0.5-ohm SS316L coil that is flavor focused.
Performance
Astonished is a good word to describe my initial thoughts regarding the Lost Vape Orion Pod System. It's a fascinating device that's capable of delivering incredible performance, and it's able to do this through its series of features. The battery supplies all-day power, the brilliantly designed DNA Go 40W Chipset delivers its power capabilities and consistency, and the Replay mode allows you to experience that perfect puff everytime you press the firing button. The refillable Orion pod is just as impressive, offering both an awesome flavor and vapor output (as a note, the flavor pod is much better for just that, flavor). I've been running salt nicotine e-liquid using the flavor-focused 0.5-ohm pod and have used a mixture between salt nic and regular e-liquid in the 0.25-ohm vapor-focused pod.
Meet The New Lost Vape Orion Q Pod
After publishing this review, Lost Vape has seen incredible success due to the Orion's remarkable features, and that urged them to continue evolving its design so that every vaper can experience this fascinating device in any way. With that said, we would like to introduce you to the Lost Vape Orion Q Pod, a device that's nearly identical to the original, minus the complicated adjustments. Other than its enhanced ease-of-use, the cost of the Lost Vape Orion Q Pod has been significantly reduced, while still maintaining its hefty 950mAh internal battery, its reach of a 40W output, and of course its amazing performance. What's different? The DNA Go Chip is no longer onboard and there are no complicated adjustments — it's as simple as pressing and button and launching the unique, Orion experience.