While some people are freaking out about March Madness for College basketball, many vapers are preparing for a marathon month of vape conventions.  Although it will only be 3 weekends out of the month, it will be 3 of the heaviest hitters on the Convention Circuit.
Vapers everywhere are getting ready to strap on their walking shoes because these weekends will be all out slug fests to get to each and every one of the amazing vendors who will be attending, taking the time to sit in the advocacy groups, making thousands of new best friends and meeting some of the most well-known faces in the vaping world.  Right now, in the farthest reaches of the United States, there are people working on their cardio, just so they can say that they got to every vendor and spent the most amount of time humanly possible on the convention floor.  How do I know this: I am one of them!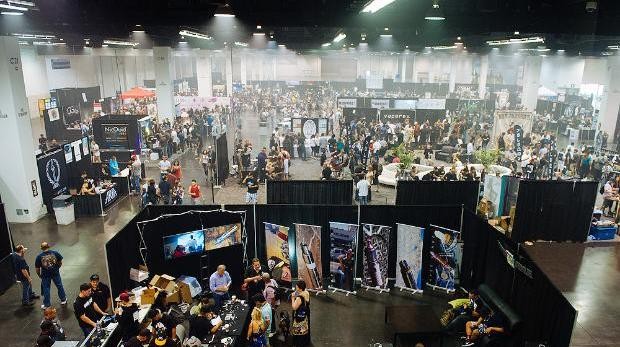 While, for the consumer, running around the convention floors is a painstaking task, imagine how it must feel for the vendors who are currently making sure they have enough stock, enough merchandise and enough patience to deal with several thousand marauding vapers.  Right now, juice manufacturers are in their laboratories, mixing up as much mayhem as is humanly possible.  They are preparing fliers and table banners to get your attention, telling their staff members that whatever plans they may have had for the month need to be cancelled.  Vaping conventions are big business and every vendor you meet is competing to secure you as a customer.
Maps have been drawn or GPS coordinates have been figured out, hotels have been booked to capacity for months and everyone is saving every last penny so they can get the full enjoyment possible from each event.
Now, let's not forget the people who tirelessly put these events together, working day in and day out to make sure that everything is perfect by the time the vaper's get there.  For these people, it isn't as simple as booking a room in a hotel, the logistics involved in creating these gargantuan events is mind-boggling.  They have to ensure that local ordinances allow for the event to take place, work on our behalf to make sure we can get the best prices on the hotels and make sure that every table at the event has a vendor sitting behind it.  They have to organise the time and space for advocacy events and make sure that the right people are in the right place at the right time.  Sometimes, something as simple as overlooking a wi-fi password for a convention center is enough to bring the proceedings to a standstill.  After all of the organising, you will be hard pushed to find them sitting in a corner relaxing while the event is going on as they are balls to the wall from morning til night.
---
 Where Will Everybody Be Heading?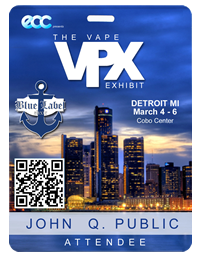 ---
VPX DETROIT
March 4-6, 2016
Cobo Center,
1 Washington Blvd,
Detroit, MI 48226
E.C.C (Electronic Cigarette Convention) latest incarnation will be hosted at the newly renovated Cobo Center in Detroit, giving vapers access to some of the industries boldest and brightest. While this convention will cost the general public for admission, those in attendance will not only be inundated with vape gear galore, they will also be entertained with a LIVE Concert featuring Alien Ant Farm, Kaleido & Dj Danny D.
FOR YOUR TICKETS & MORE INFORMATION CLICK HERE
---
VCCT 16
March 12 – March 13 2016
Florida State Fairgrounds,
4800 U.S. Highway 301 North
Tampa, FL 33610
Vaping Convention Circuit will be opening up its doors once again at the Florida State Fairgrounds.  As always, the convention will be focusing on bringing the vaping industry into the public's eye while giving vaper's the opportunity to get their hands on new and exciting merchandise.  As this is always a fun weekend, I would recommend turning up if you are able, admission to the general public is free and the place will be filled with well-known faces.
FOR MORE INFORMATION CLICK HERE
---
VAPER SLAM 2016
March 18th, 19th, and 20th, 2016
The Park Expo and Convention Center
800 Briar Creek Road
Charlotte NC
Voted by the public as "Best Vaping Convention" on Guide To Vaping a couple of times, of the 3 events this is the one I will personally be attending.  300 vendors on the floor with 18 hours to actually get around them all is probably going to be tough.  One of 4 conventions brought to you by this year by TVA Conventions, moving from its previous location in Winston-Salem due to needing more space and the fact that the old place is under renovation.  While general admission is free, there are VIP and business to business passes that offer more time on the floor and a few other perks.
FOR MORE INFORMATION AND TICKETS CLICK HERE