What's truly fascinating about vaping is that it's one of the fastest growing industry's in America, and showing solid growth around the world.  It has already risen to $6 billion in sales and a projected $10 billion by 2017.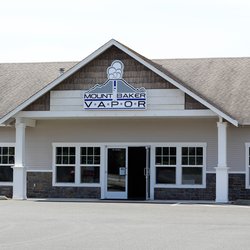 The industry started off with a few manufacturers based in China and a few stores online.  As more smokers switched and realized how beneficial electronic cigarettes are as an alternative, it began spreading like a wildfire and quickly became one of the fastest growing industry's.  Though there are many successful businesses today, there are some that make more waves than others.  One company has become super successful in just 4 years, which is a rather short period of time for a business.  Mount Baker Vapor first opened its store in Whatcom County, Washington–just outside of Bellingham.  The company has gained a loyal and quite large following within those 4 years, now shipping as much as 2,000 orders each day all across the world and a total of a million and a half in sales since its existence.
However, even though sales are absolutely booming for Mount Baker Vapor, they're being forced to move in October to Mesa, Arizona.  The move is a result of the state legislature considering a proposal tax of 45-95 percent on vaping products, as well as a ban of online sales.
To say the least, I'm more than just a little disappointed in this whole fracas.  We came to Bellingham to raise our kids.  It's the perfect place.
Whatcom County will lose out as Mount Baker Vapor moves 130 jobs to Mesa.  Unfortunately, for Whatcom County, they'll lose great jobs that pay above minimum wage and offers health care benefits.
While all of this is going on, those looking to push towards more taxes and regulations say they would be the toughest in the country, and may end up killing the industry in Washington.
Source: Whatcom Vape Company Taking 130 Jobs To Arizona