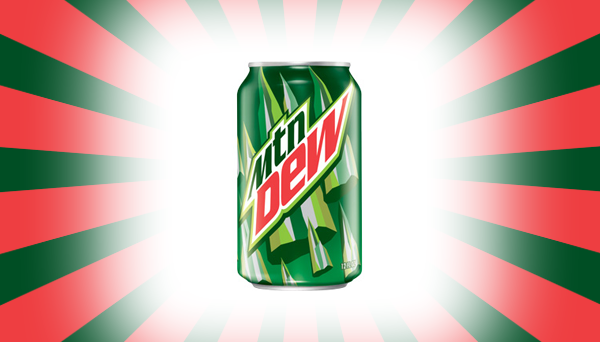 We've all got such the selection in flavors and when it comes to beverage e-liquid flavors, it's always tough to find one that is dead on or at least close to the real thing. I've tried flavors that were supposed to taste like Dr. Pepper in the past, and it came surprisingly very close. With that being said, my expectations or hopes are high with this Mt. Dew e-liquid from Bulk Ejuice.
For those of you who haven't heard about 'BulkEjuice.com', it's probably because they've only been in business for just a few months. Right out of the gate they offer more than 100 flavors to choose from. The big selection is great, but the special blends will always be the hits.  I was assuming most of the flavors were pre-made one flavors, but found my way to another line that was the signature flavors. I wouldn't mind seeing more of those and trying them would be interesting.
I would like to give you a description from the vendors website, but there isn't one. This could be because they're just starting up and probably haven't completely finished with the site though. The e-liquid came to me packed very well, a bit greater than most of the other vendors I've received e-liquid from, which is pretty nice. A bit of extra bubble wrap to keep the contents safe is a plus in my book. The e-liquid bottles are good, not the cheap hard plastic ones. The labels display a picture of the flavor, the vendors name "Bulk E-Juice", the name of the flavor and the milligram strength as well. An improvement would be to also include the size of the bottle and "18+ Use Only" or something of the sort for safety. Though the bottles are nice, these specific bottles do not have a child proof cap, which would be another great improvement for safety reasons. Looking on the page for this Mt. Dew E-Liquid flavor, I don't see an option for a 6ml or 10ml size. Though they do offer sample packs, it would be nice to see this flavor offered in smaller sizes. The pricing of the 30ml bottles they do offer is a great price however.
Flavor: The flavor is actually pretty good and very close to what an actual Mt. Dew tastes like. My Wife was at work and during her lunch break, while others were smoking, she of course was vaping. She was vaping this Mt. Dew flavor and when a co-worker got a whiff of her exhaled vapor. Without the lady knowing what flavor my Wife was vaping, she said "Is that Mt. Dew I smell?". – So not only does this e-liquid taste like Mt. Dew, the exhaled smell is pretty close also.
Vapor Production: The vapor production for this Mt. Dew flavor is a good amount, much of what you would expect from a 50/50 PG/VG mix. Paired with a fresh Boge cartomizer at 2.2ohm's and about 10.5 watts, achieving clouds was a breeze.
Throat Hit: The throat hit for this flavor was pretty big or at least more than I'm normally used to. I really didn't expect a beverage flavor to have as much throat hit as this did. Though I'm usually not too big on throat hit, it was actually very satisfying and gave me a little wake up call to what I was missing. If you're into a big throat hit, this is definitely a juice you should try.
Conclusion
Bulk Ejuice may be a new face to the market, but as long as they're offering the many lines of flavors that they do and packaging the products like they have, then I see them fitting in just fine. The Mt. Dew flavor is fantastic and the throat hit is huge. If you want a beverage flavor that tastes like the real thing, I would definitely recommend Mt. Dew from Bulk Ejuice.
If you're interested in this Mt. Dew E-Liquid or any others like this, please visit www.BulkEjuice.com