Based in Fair Lawn NJ, the Myle headquarters rests nestled deep inside the borough of Bergen County. The company originated as a small time startup for a closed pod system and quickly progressed into one of the leading brands due to its Myle Vape Starter Kit. Although there are several closed systems on the market today, the Myle Vape goes beyond ordinary by incorporating some of the industry's most popular e-liquid brand flavors into their pre-filled Myle Flavor Pods and delivering a top-tier performance.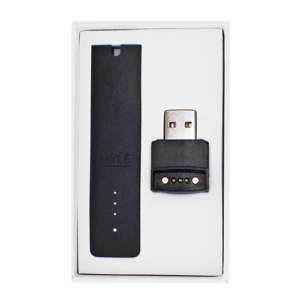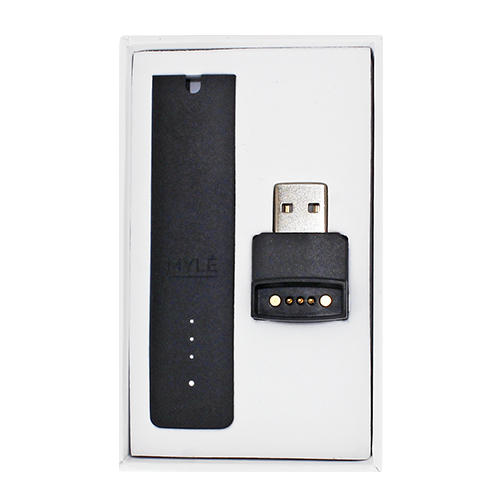 The Myle Vape Starter Kit is impressive with its sleek, yet stealthy design. In fact, it stands just 3-3/16″ x 11/16″ x 1/4″, which is rather small. Due to its small stature, the Myle Vape is very portable, super comfortable to hold, and delivers a whole new level of enjoyment to consumers. Its appearance is just one of the many traits that have made the Myle Vape so impressive, and it being designed in Italy has a major role in its appeal. The top of the device features a pod, while the bottom consists of an intelligent battery. The Myle Vape utilizes a non-refillable Myle Flavor Pod that you can interchange to experience different flavors. Each of the flavors, which includes Summer Strawberry, Tropical Mango, Mighty Mint, and Cubano, are all nicotine salt e-liquids by SaltNic Brand. The flavors are incredible and have been designed for the perfect balance in flavor and overall performance when combined with the 240mAh internal battery.
The perfect battery capacity makes for a marvelous experience, giving way to all-day battery life. To monitor the battery, an LED battery life indicator is integrated into the device so you'll know when to charge. For charging, a micro-USB charging port is equipped on the device, making it very convenient to charge and stay charged. Along with the gold-plated contacts for a secure connection each time you insert a new Myle Flavor Pod, you'll receive a fascinating draw that is consistent, hassle-free and includes draw activated firing where the performance is based on the currently battery life. If you're looking for a solid closed pod system
Myle Flavor Pod Flavors
Cubano: The Cubano Flavor Pod is a creamy tobacco flavor that's sure to deliver an overwhelming flavor experience. The tasteful part of this traditional, rugged tobacco treat is the hearty flavor that it offers with a slight hint of creamy undertones. From the first draw to the last, you'll certainly appreciate every delicious note that resembles an actual cigar.
Mighty Mint: The sweet taste of menthol perfect for those cool and refreshing cravings. Mighty Mint is a delicious mentholated experience that's like you just popped a piece of gum in your mouth. After you take your first draw, your mouth and nasal senses will deliver a cool kick that you've craved even as a smoker.
Tropical Mango: It's almost like you're stranded on a tropical island, laid out, and enjoying life with no worries. While it may sound like a dream, the experience Tropical Mango offers is very much real. This pod is filled with a delicious Tropical Mango that tastes just like a juicy mango. You simply will not get enough of this ripened mango taste!
Summer Strawberry: Dive into this summer treat that's filled with strawberry when you vaping Summer Strawberry. It's a complete flavor full of freshly picked strawberries that are sure to satisfy those sweet cravings you have. If you're looking for an authentic strawberry taste, you'll love this summertime favorite.
Myle Vape Starter Kit Preview
The Myle Vape Starter Kit is a stellar compact closed pod system that's extraordinarily mobile. It's a pod system that's portable, yet able to deliver throughout the day using its pre-filled Myle Flavor Pods. If you're looking for a well thought out stealthy device, we urge you to check out the Myle Vape Starter Kit.
Myle Recently Released Empty Pods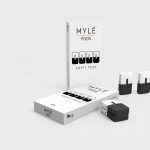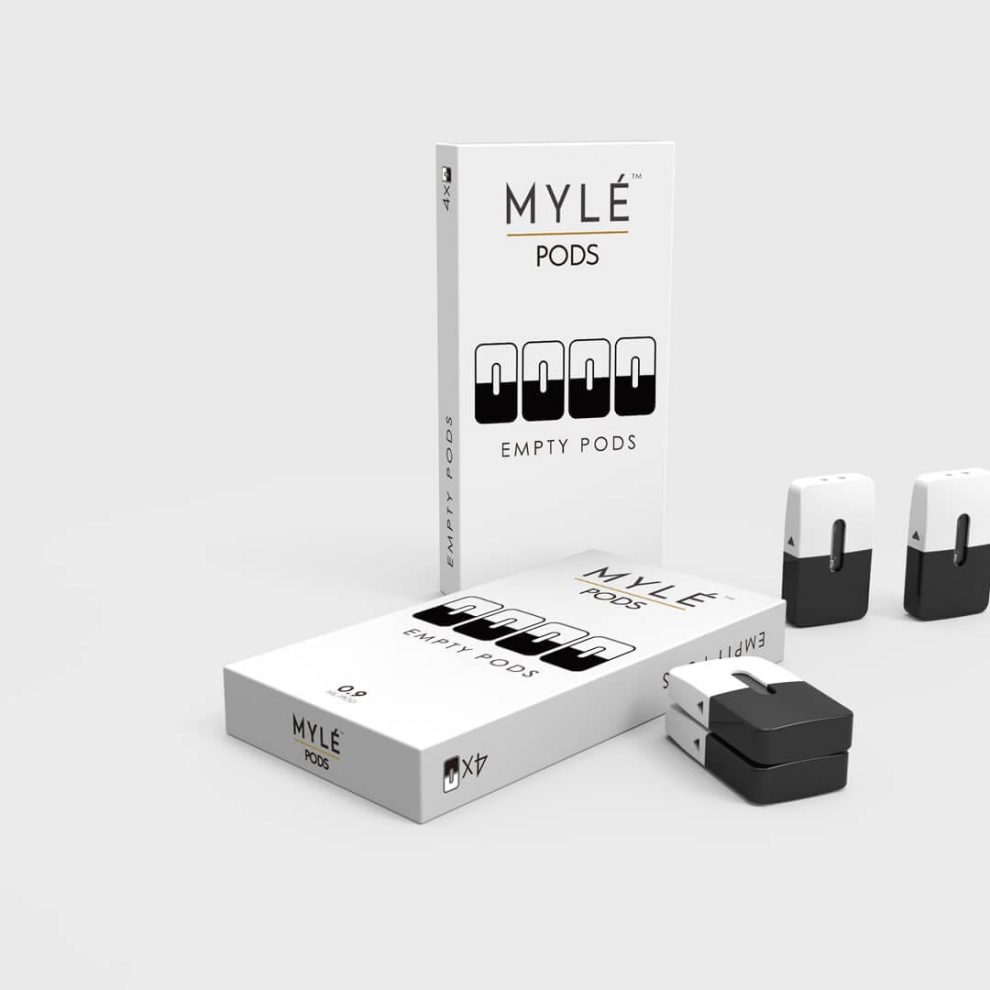 That's right! The brand that has become an industry favorite as a Juul alternative is stepping up their game by transforming the Myle from a closed-system to an open-system pod system, meaning you can now purchase Myle Empty Pods and refill them with your favorite choice of e-liquid flavors. No longer are you subject to one specific flavor or brand. You have the ability to fill the empty pods with any salt nic flavor and still enjoy the extraordinary performance offered by the Myle pod system. There are 4 Myle empty pods per pack and each pod includes a bottom rubber seal. Just like the original Myle pods, these also just click into place for an easy-to-use experience. Each pod has a 0.9ML e-liquid capacity, giving it the lifespan of 1 to 2 refills until a replacement is recommended. Identical to the original Myle replacement pods, the heating element comes integrated into the pod and works in conjunction with the Myle device to provide an outstanding experience, providing both great flavor and vapor. Everything you loved about the original Myle pods is still available, except now you have an almost unlimited amount of flavor choices that exist on the market. There are no limitations to what flavor you can enjoy with your Myle Vape Starter Kit, and it's all thanks to Myle recently releasing empty pods.