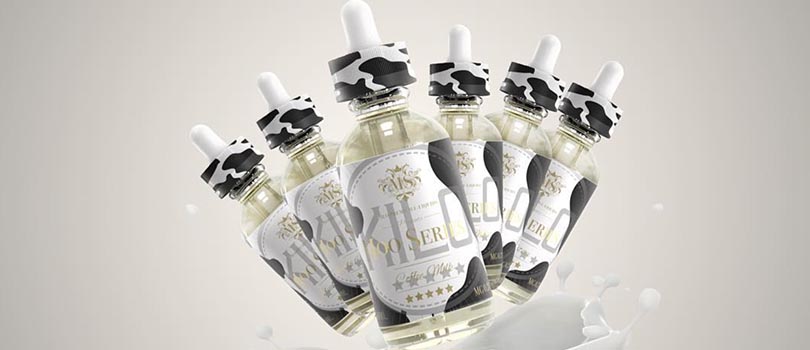 Kilo is a brand that has been around since 2014. Since then, they have made five distinct lines that have a loyal customer base since day one. Kilo Moo Series vape juices are rich in flavor and each flavor has such an intense taste to it, all of your friends will constantly ask to hit your vape once you're vaping Kilo. Kilo uses everyday influences to come up with their vape juice flavors, and vape enthusiast is on board with every single one.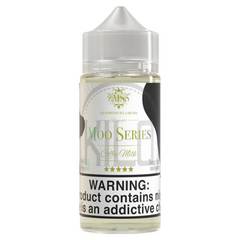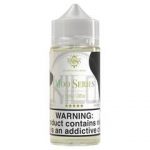 Coffee fanatics this vape juice is the coffee flavor for you. This coffee flavor stands out among the other coffee flavors because it brings you the authentic taste of coffee beans without the overwhelming taste of black coffee. Coffee Milk by Kilo is the perfect cup of coffee made into a vape juice that you definitely won't be able to put down. Kilo Coffee Milk vape juice has all of the great taste of coffee first thing in the morning with no wait time for it to cool it down.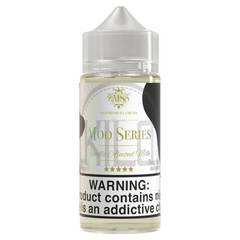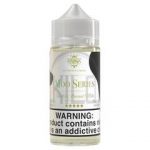 Vanilla Almond Milk brings you the taste of roasted almonds in creamy milk. This flavor is the perfect blend of almonds and cream and you'll certainly be vaping it all day long. As you inhale Kilo Vanilla Almond Milk, the taste of almonds will rush across your taste buds like never before with notes of vanilla. As you exhale, the cream flavor comes into play giving you the best vanilla almond milk you've ever vaped. This fusion provides a mouthwatering twist on cream flavors that other brands haven't come up with yet.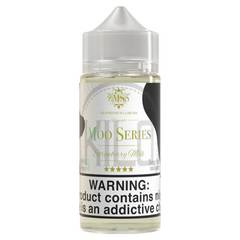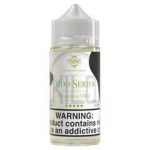 Strawberry Milk brings you the taste of freshly picked strawberries covered in cream. This vape juice is an explosion of your favorite taste that you won't ever get tired of. As you inhale Kilo Strawberry Milk, the taste of heavenly strawberries hits your taste buds and will put a smile on your face. As you exhale, the taste of the sweet cream mixes with the strawberries resulting in the best strawberry milk flavor you've ever had the pleasure of tasting.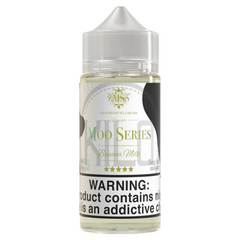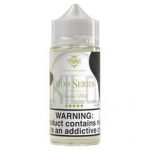 Banana Milk brings you the delectable taste of exemplary ripe bananas in a glass of the creamiest milk you can find. As you inhale Kilo Banana Milk, the taste of fresh bananas overwhelms your senses. This vape juice provides the best banana flavor on the market. As you exhale, the cream flavor combines with the banana creating the most intense creamy banana flavor you'll ever taste. Banana Milk by Kilo is a vape juice that you'll regret not trying, and once you do try it you won't be able to put it down.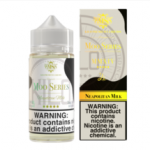 When you can't decide what flavor you want to vape, Neapolitan Milk is the choice for you. Bringing you the taste of strawberry, chocolate, and vanilla milk this vape juice is an all in one flavor ride. Never again will you have to make the decision between chocolate, strawberry, and vanilla. As you inhale Kilo Neapolitan Milk, the chocolate and strawberry flavor combine creating the taste of chocolate covered strawberries doused in cream. As you exhale, the vanilla flavor takes over leaving your sweet tooth sedated and your taste buds happy.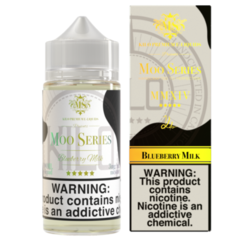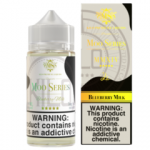 Blueberry Milk brings you the tartness of blueberries with the succulent after taste of cream to wash that tartness away. When you inhale Kilo Blueberry Milk, the first thing you'll taste is the blueberries. Your taste buds will throw a party with the authentic blueberry flavor. As you exhale, the cream base of this vape juice will combine with the blueberry flavor to tone down the tartness, only leaving behind the sweetness of blueberries and cream. This vape juice creates an all-day-vape flavor.
Conclusion
Kilo Moo Series is one of the five vape juice lines that Kilo Eliquids has released. Kilo Moo Series brings you the best milky flavors that are all mixed with something different but equally mouth-watering. Kilo Moo Series vape juice are made with only the highest quality premium ingredients and will leave a smile on your face after every puff. Live your life to the fullest extent with these jaw dropping flavors.