If you're on the hunt for a Naked CBD Ejuice Review, we've got just the information you're looking for, along with what we believe is one of our finest traits when it comes to blogging, which is sharing honest and very thorough judgment on consumer products.
Naked 100 CBD has become a very versatile manufacturing brand, having dominated the vaping industry with its nicotine ejuice, making a huge impact in the CBD Oil space, and also being one of the largest CBD ejuice manufacturers. Using the same flavors that made the brand so successful, Naked 100 CBD created an identical line, except it replaced nicotine with an infusion of Cannabidiol. The CBD market is exploding right now, and Naked 100 CBD is spearheading the movement with its deliciously crafted, affordable line of CBD Ejuice. The question is, how will we pass our judgment? Find out below!
Naked CBD Ejuice Review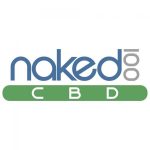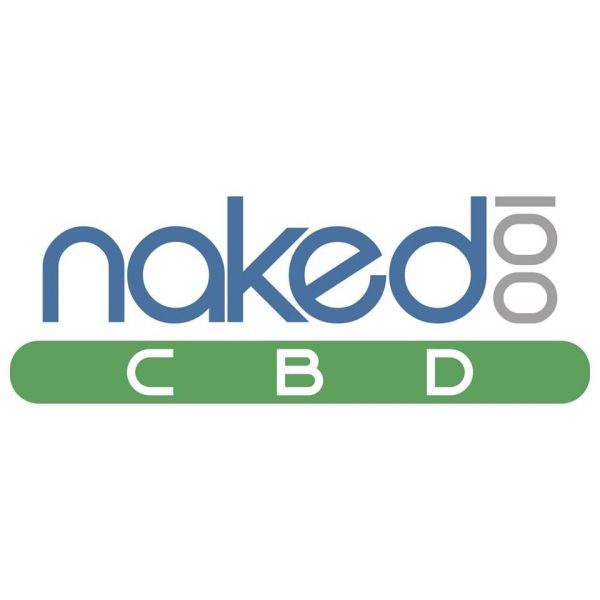 If you've ever visited the Naked 100 CBD site, you probably weren't impressed — no worries, me either. However, don't let its lack of appeal and its inability to create nothing more than a thrown-together website discourage you, because what it did focus on is the product. If there is one thing that Naked 100 knows, that is creating products consumers will enjoy and continue to buy over and over. How are they able to do this? We'll be sure to inform you in this Naked CBD Ejuice Review that they simply create flavors and present a quality that is the best in the industry — no matter what industry-type they're in.
Given that they've already created success in the vaping industry with four flavors, there isn't anything stopping them from doing the same thing in the CBD industry. With the help of its Hawaiian POG, Really Berry, Lava Flow, and Amazing Mango CBD Ejuice, Naked 100 CBD has created one of the most delicious and flavorful products to ever deliver CBD. Each bottle comes in a 30ml gorilla-style plastic bottle and presents all of the necessary information on the label. You have the ability to choose between 600mg and 1200mg CBD strength to suit your preferred level of potency.
While the Naked 100 CBD Oil is full-spectrum, the Naked CBD Ejuice utilizes an Isolate, meaning during the extraction process of the Hemp plant, they've isolated Cannabidiol (CBD), leaving behind other cannabinoids, such as THC — the psychoactive compound that is known for getting you high. What you're left with is a compound that offers a variety of benefits and leaves you calm and relaxed. For those of you that do not want THC in your system, CBD Ejuice is the perfect delivery method for you, since most of the ejuice products available on the CBD market are Isolates.
The Flavors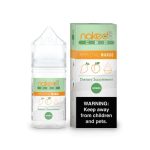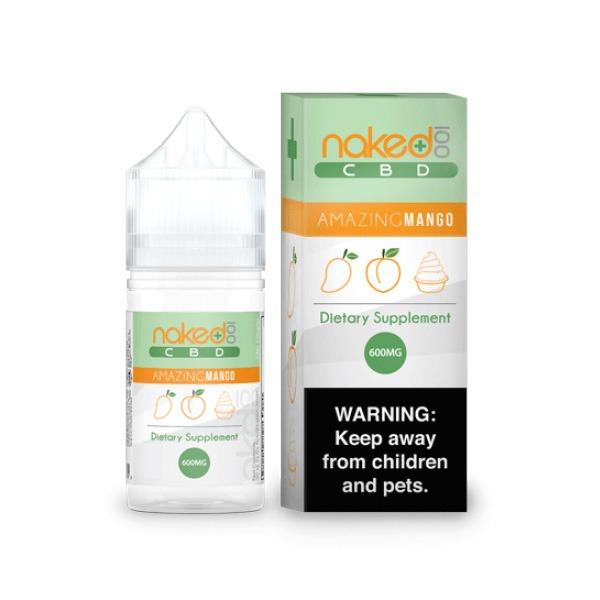 Amazing Mango: Enjoy a smooth and delicious vape that combines mangoes, peaches, and cream all into one. Your tastes will truly thank you for this refreshing vape and your body will thank you for the CBD, as it delivers pure relaxation.
Hawaiian POG: An award-winning flavor that has captured the hearts of many. Hawaiian POG offers an outstanding taste, combining Passion Fruit, Orange, and Guava to deliver a satisfying flavor, alongside CBD Isolate.
Really Berry: A berry flavor that is perfectly blended to excite your taste buds. Each draw offers an exciting mix of blueberry, raspberry, and a dash of lemon sugar that pairs perfectly with the infused CBD.
Lava Flow: This one offers a volcanic eruption of taste that combines strawberries, pineapples, and coconuts. It's a very satisfying and smooth blend that was designed with your tastes in mind.
Naked CBD Ejuice Review: The Conclusion
Naked 100 CBD is a fantastic brand that produces amazing flavors. These same flavors have already proven themselves, as they're stocked in nearly every vapor products store around the country, and the added bonus is that it's infused with Cannabidiol, a natural compound derived from the Hemp plant that packs many benefits in itself, such as helping you relax, helping you sleep, reducing anxiety and stress, amongst many more. If you're looking for a solid CBD ejuice, Naked 100 CBD is a great start for anyone.